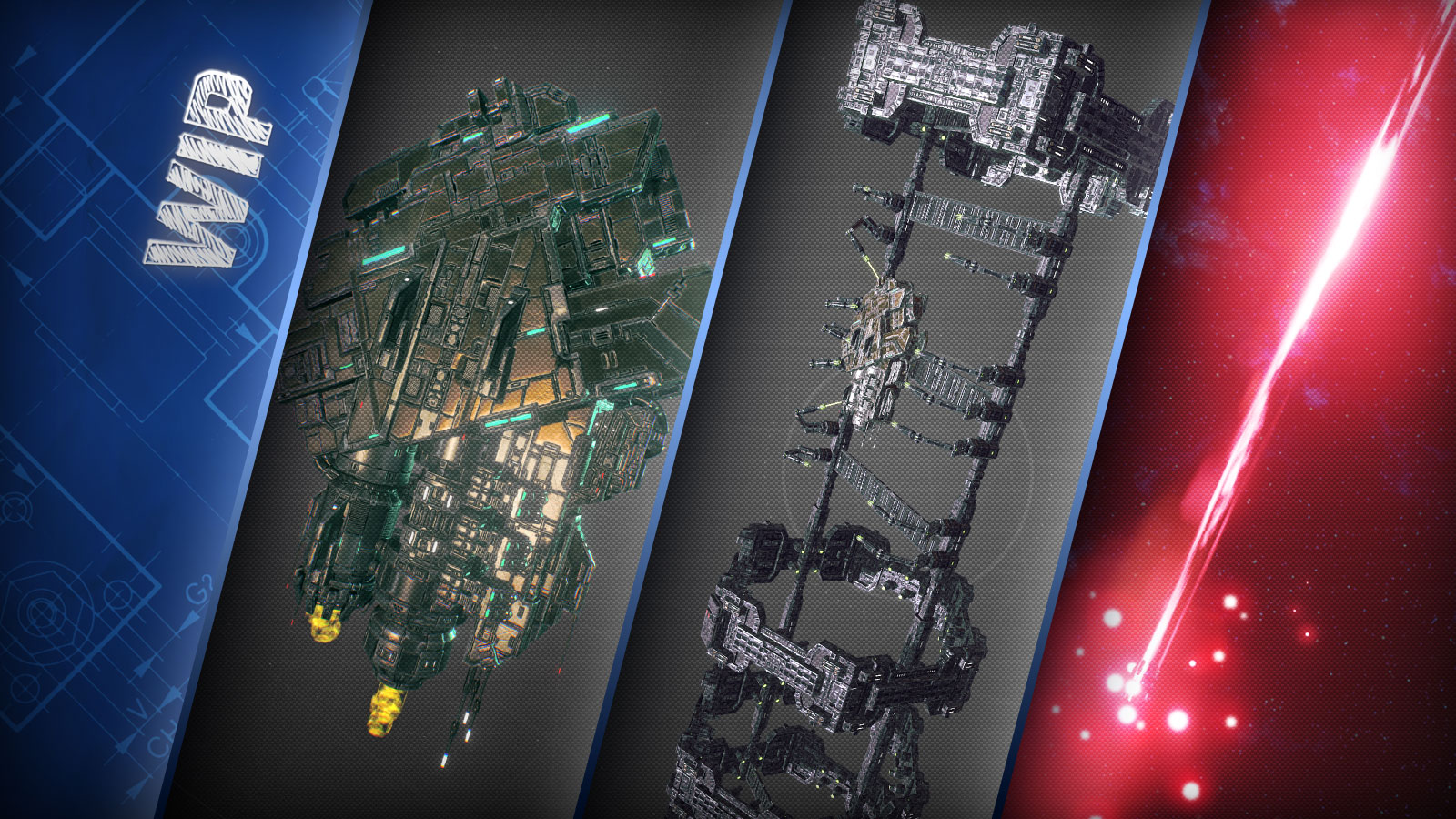 Hey, Сommanders! We are back again and ready to show you more interesting stuff for Starfall Tactics. Our team had to spend a lot of time on creating UI and mechanics for the Galaxy map - we still have a lot of great things to do and tons of epic ideas for the future - project development will never stand still!
So, let's head to some curious stuff we're ready to tell you about this week:
Bishop
---
New deadly and massive ship is coming to life - Bishop is almost ready to take part in intense tactical battles for the control of the Galaxy!
Being a typical representative of the genius Deprived constructors, this chaotic asymmetric ship is destined to be an unusual battleship in all ways - front weapons and increased hull size will only add another oddity level to it.
Repair Station
---
One shall never forget that Starfall Tactics' Galaxy might appear a cruel place for those who is not prepared for any kind of situations, making you damage or even loose a couple of ships. That's why it was decided to begin building special repair stations in space, where everybody can get a fix for their ships.
Vanguard and Eclipse scientist started this great project in collaboration and competition with each other - unfortunately the War between factions separated them, stopping the project at the final stage. Later, each faction began building such structures in solar systems they own as the need arises.
Laser
---
Do you like cool visual effects? Well, we think everybody loves it and so do we. That's why we are always looking forward to improving it and creating new ones, you will admire looking at. And here is another thing to help Commanders blow away enemy ships:
Red color is always meant to be something agressive and dangerous - and although it's actually the color of the Vanguard faction, others won't disdain it as all is fair in war.