It is the year 1871, the next episode of the drama about Jessie's bloody revenge takes place during the snow-covered winter of 1871/72 in the Appalachian Mountains. Cranks is a small town that has developed little by little around its once lonely train station. Today, in 1871, Cranks is a vibrant little town with everything you need to live and have fun. From saloons, stores and various smaller companies, to the railway depot of a large railway company, everything you need in the west can be found here. Here, a careless "wanna-be hero" can suffer the fate of an unnatural death faster than he would like ...
Be warned stranger, the peaceful appearance of this cozy town is deceptive. Death will be your constant companion!
Please note that the above video is a visualization with no color information yet. The final product and future posts will show the level with true colors.
The maps in Black Powder are fictional locations that could have existed in the wild west based on historical models. By creating all 3D models based on original templates such as historical photos and sketches, we are able to capture the breathtaking atmosphere of the time with all its facets. The design of fictional locations allows the level design to be flexibly adapted to the requirements of the gameplay of the different maps.
All buildings are accessible!
Individual, detailed interior design of the building!
Climb on roofs!
Fight in short distances in and around buildings!
Kill your opponents with targeted shots from afar!
Find good shooting positions!
Fight as a team!
Win together!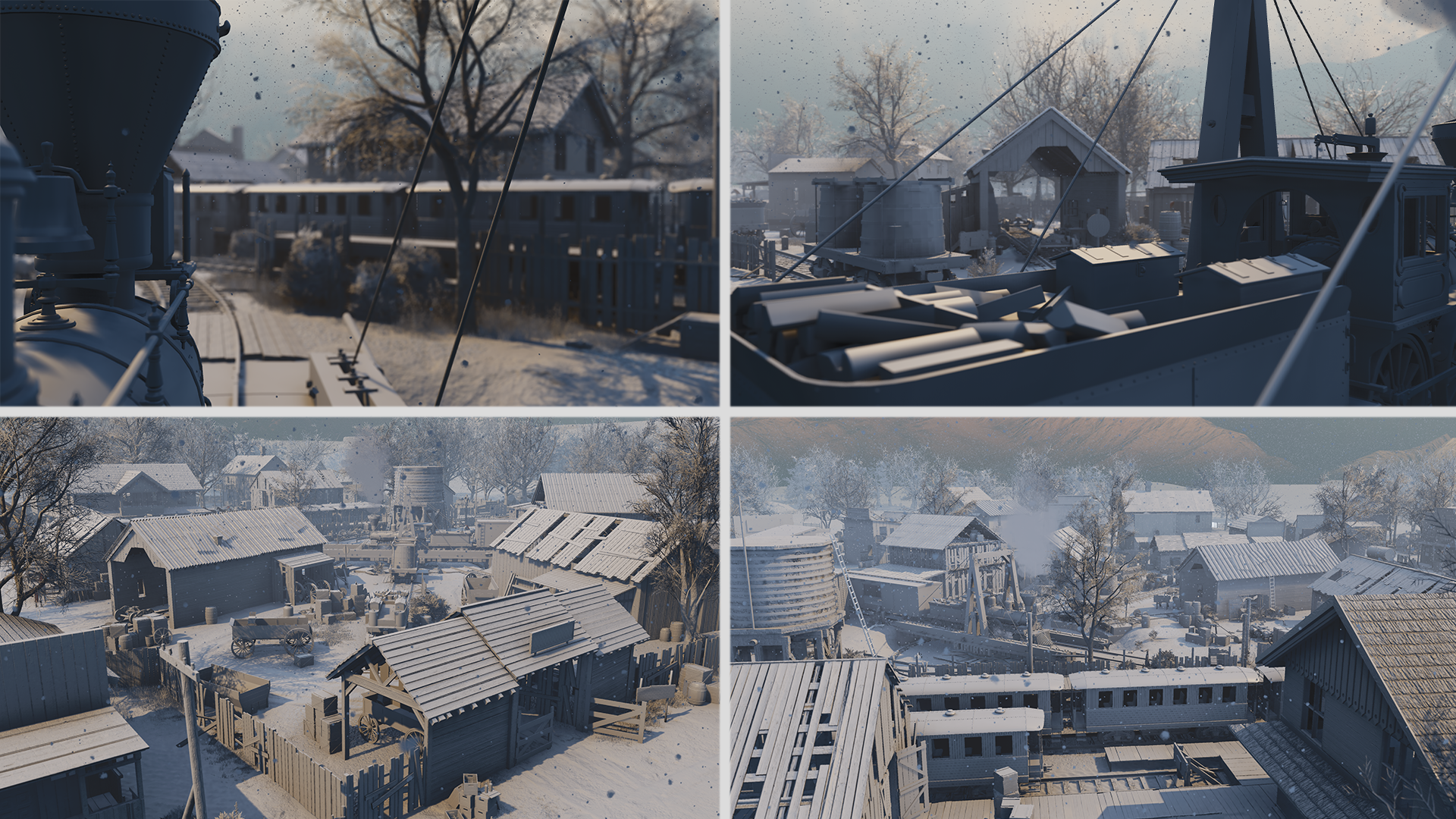 Please note that the above picture is a visualization with no color information yet. The final product and future posts will show the level with true colors.
We are developing Black Powder as a realistic, historical and authentic shooter. Our motto for the game is "Easy to learn, difficult to master". We have made a series of decisions to reflect this goal throughout development:
No crosshair
Realistic Ballistics with bullet penetration, ricochets and bullet drop.
Individual weapon handling, recoil and weapon jolting, along with many more weapon specific features
Realistic damage models on characters, with which each body part has a different collision zone and different damage modifiers.
Interactive environments.
And much more!
Learn more about these features and many more in future videos.
Do you have ideas, questions or feedback for us?
Feel free to contact us through our social media channels!
We always look forward to hearing what you think.