The beginning of Windale Town, The Human Island
Hello there! For our first devlog, was decided to give a little introdution to the first town that is encountered in-game, being the Windale Town, where the beginning of the game takes place and where Mark starts his new life with new people. it's a calm and charming place where the technology isn't very advanced, but the people that live on it are the nicest beings of the city. We'll be showing the progress of the design and the overall development of the human island.
Level Design Sketches
The following are sketches of concepts of the design for the first part of the city, defining the style we would be using for the rest of the city and the level design overall. It's shown the level design of Windale Town and the connection with the next town, which is Mirefield.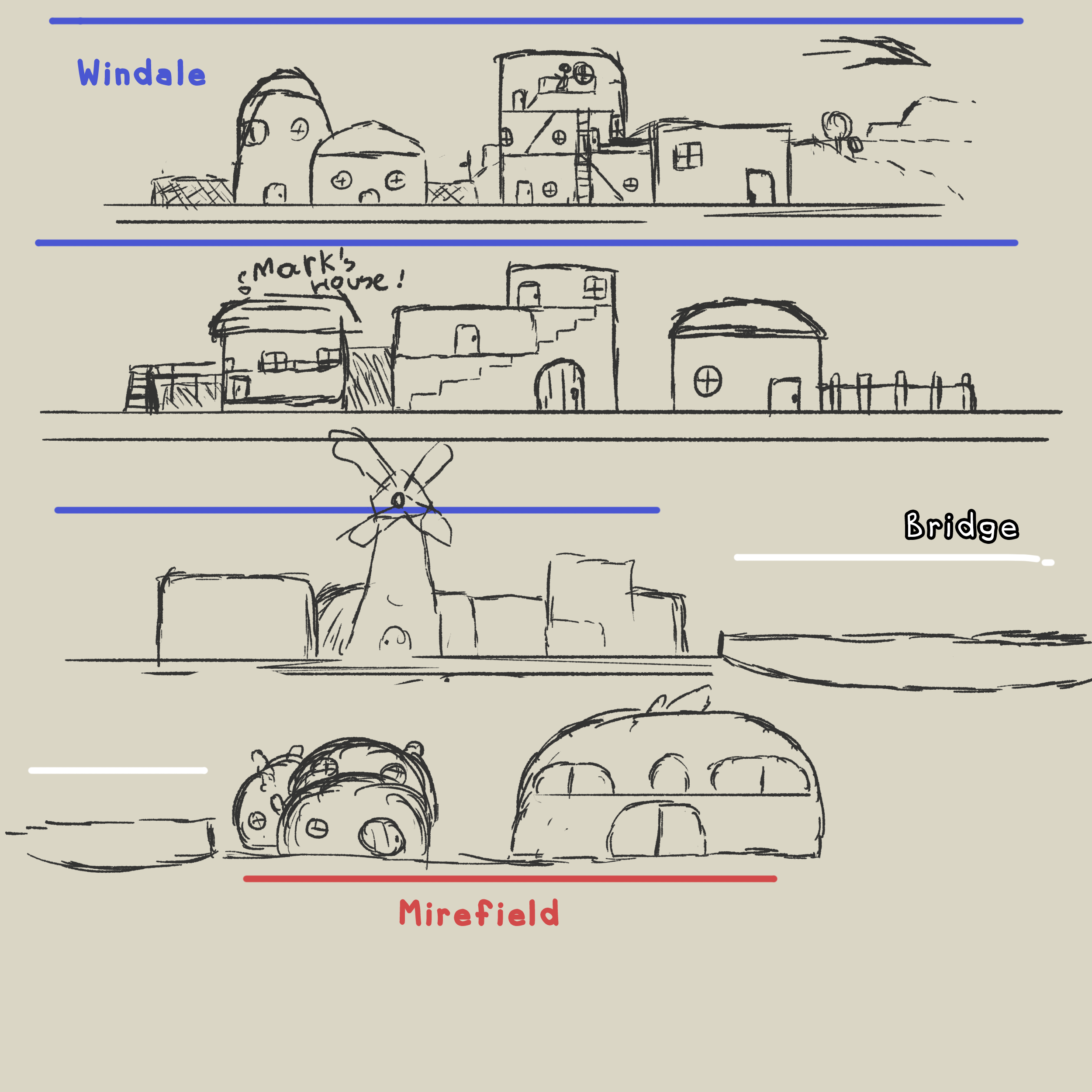 Overall Level Design of Windale Town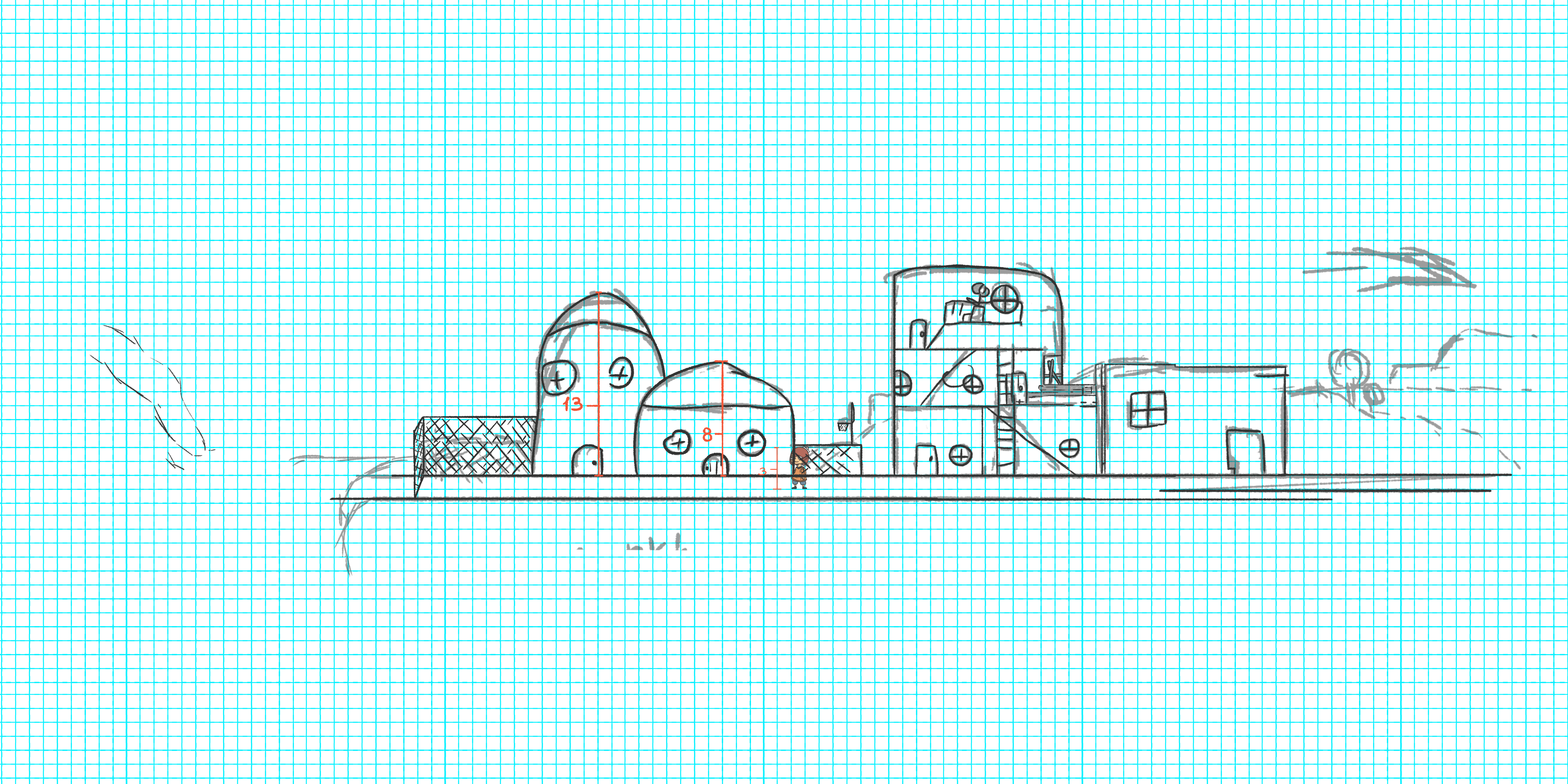 First part of Windale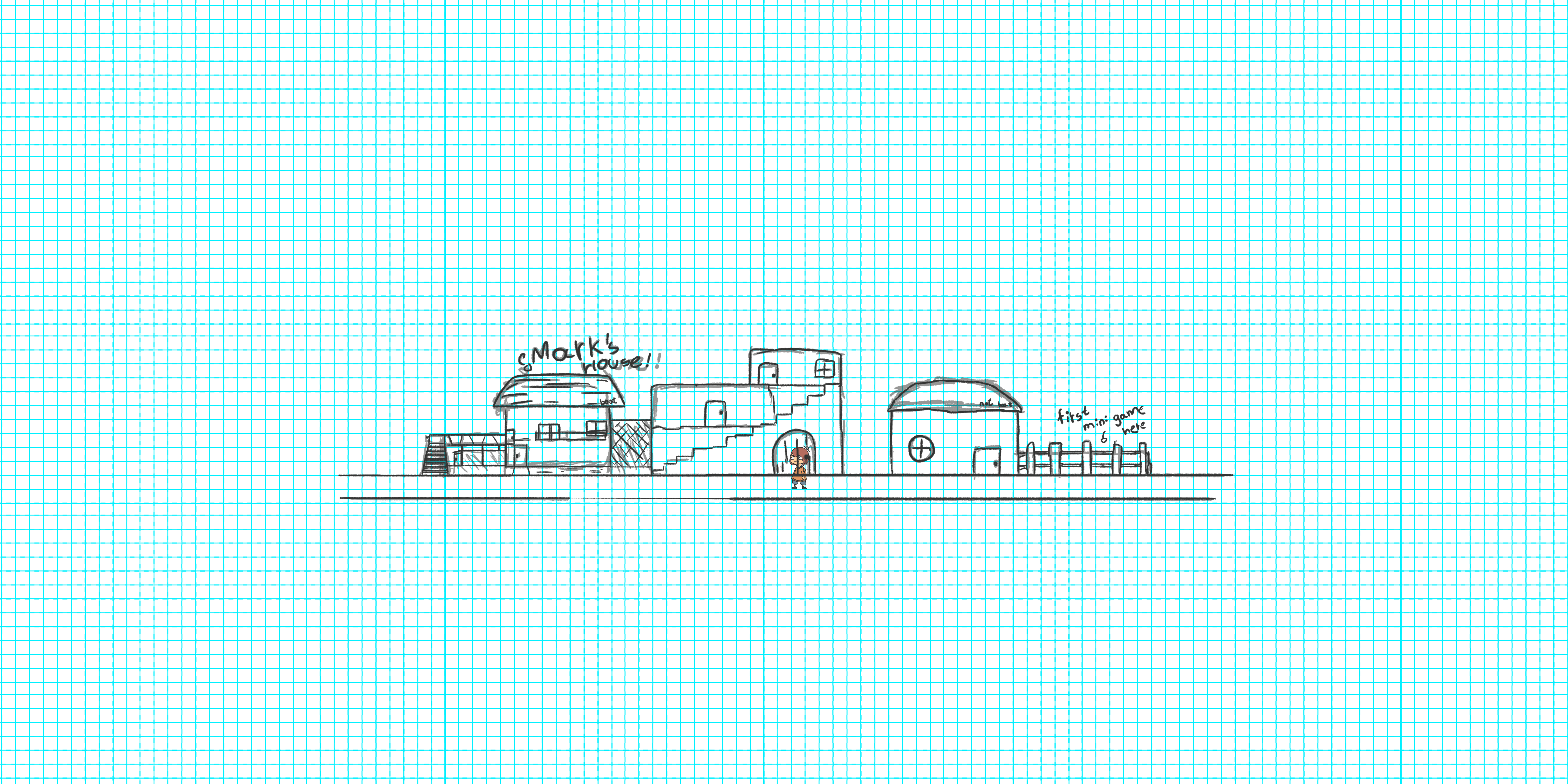 Second part of Windale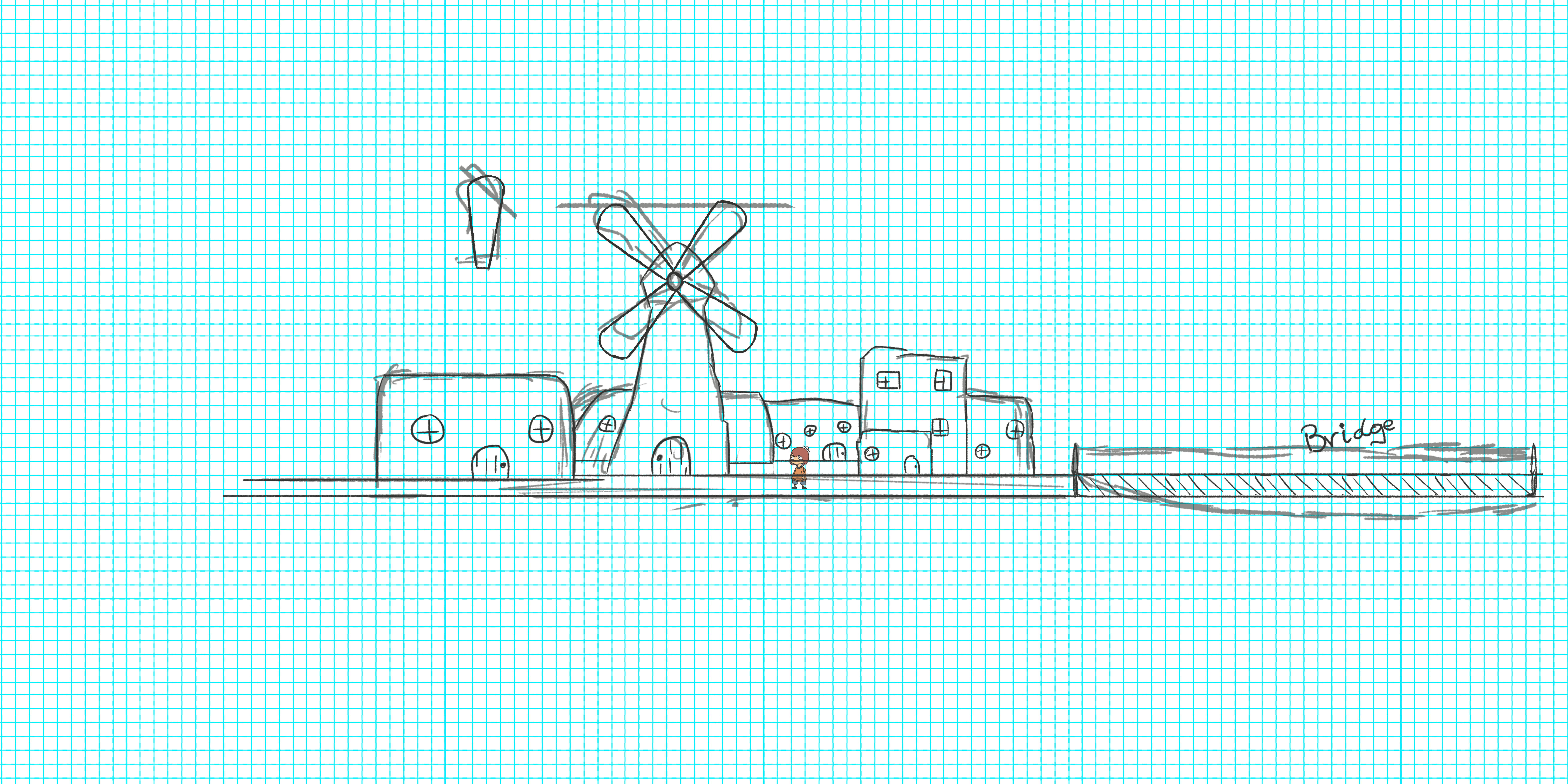 Third and last part of Windale
In-Game Level
With the overall concepts of the level design structured, it was planned the windale blockout with some basic structures, simple assets and elements of UI, involving already some characters, mechanics and the first mini-game for testing.
And with this, we got to the end of this today's devlog. Thankyou for taking your time checking our game's content divided in articles! Hope you stay tunned for the upcoming devlogs!