Hey everyone! We'd like to invite all our subscribers to participate in an event and get a chance to win Save Koch Steam keys along with a great comic book Valérian! You might wonder what Save Koch and Valérian comics have in common. It's Sci-Fi setting, unexpected twists, and social ills that are universal, wherever you land. Taking part is easy!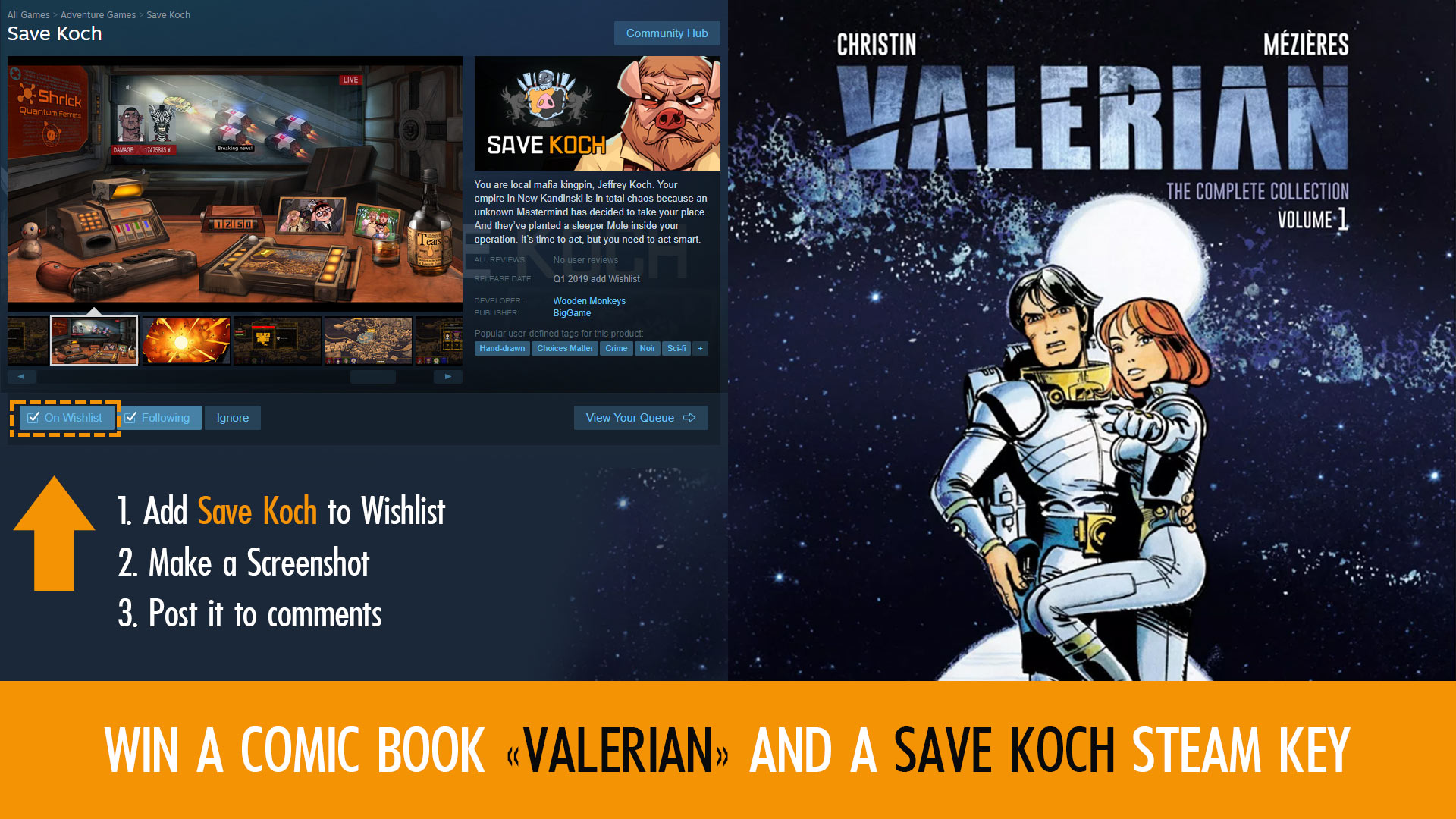 🔥 Add Save Koch to your Wishlist on Steam;
🔥 Make a Steam page screenshot;
🔥 Publish it in the comments section of the official FB Save Koch page[www.facebook.com]!

The winner's comment will be picked on February 28 by Random.org service. The luckiest one will get the comic book and a Steam key! The other two winners will get Save Koch Steam keys. Please, note: you will be able to activate the keys only after we release the game.

A few words about Valérian comicBreathtaking adventures of Valérian, a spatio-temporal agent, and his redheaded partner, Laureline. The series is notable for the sparkling sense of humor and good old Space opera spirit. Valérian is a great guy, but he isn't perfect as a hero. He arrives late at meetings with his commanders, and it's not a sure thing that he's saving the world today — he'd rather wait for a direct order. If you're sick of straight-faced superheroes, this story is just the thing for you!