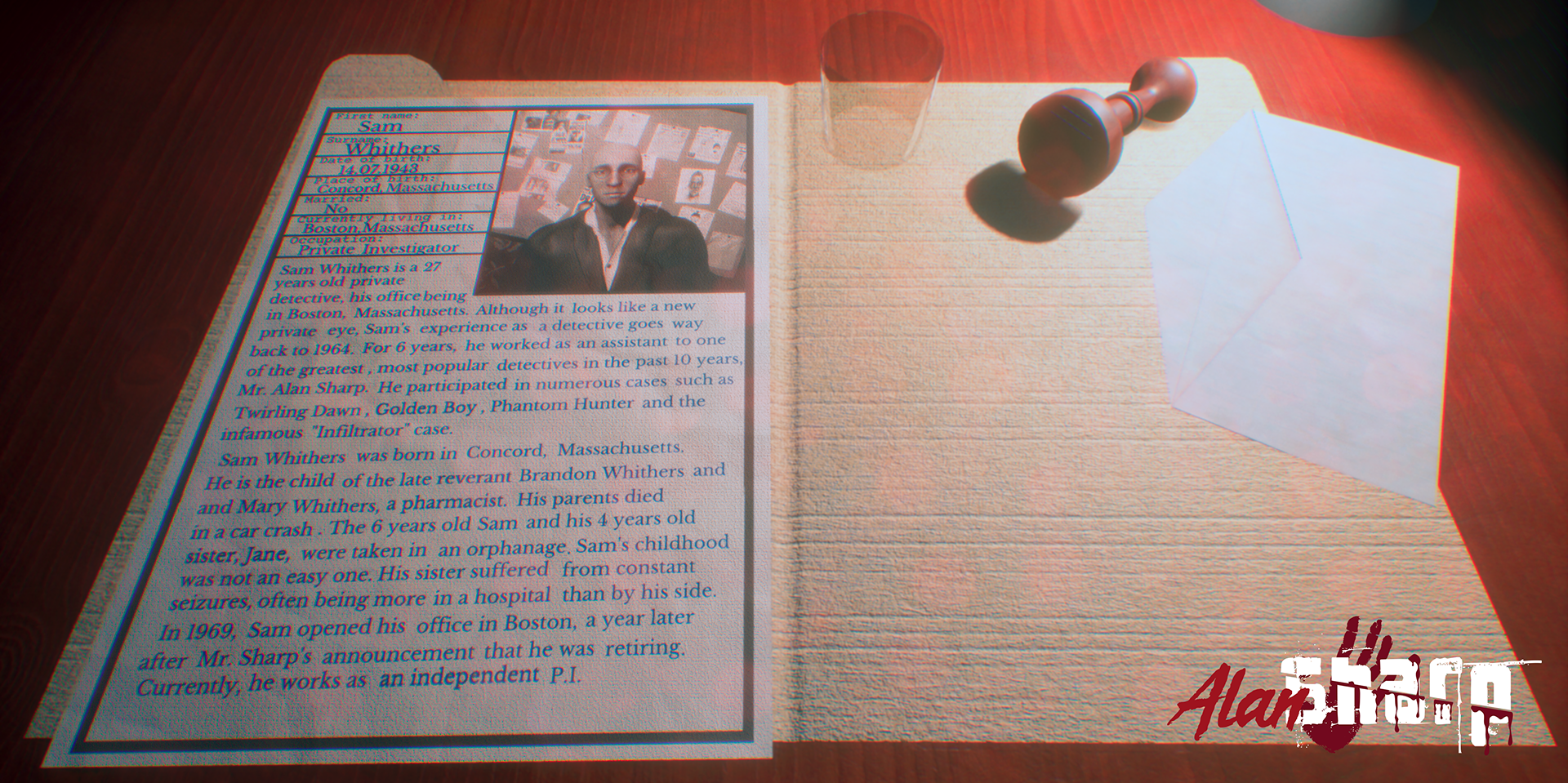 First name: Sam
Surname: Whithers
Date of birth: 14.07.1943
Place of birth: Concord, Massachusetts
Married: No
Currently living in: Boston, Massachusetts
Occupation: Private Investigator
Sam Whithers is a 27 years old private detective, his office being in Boston, Massachusetts. Although it looks like a new private eye, Sam's experience as a detective goes way back to 1964. For 6 years, he worked as an assistant to one of the greatest, most popular detectives in the past 10 years, Mr. Alan Sharp. He participated in numerous cases such as Twirling Dawn, Golden Boy, Phantom Hunter, and the infamous "Infiltrator" case.
Sam Whithers was born in Concord, Massachusetts. He is the child of the late reverent Brandon Whithers and Mary Whithers, a pharmacist. His parents died in a car crash. The 6 years old Sam and his 4 years old sister, Jane, were taken in an orphanage. Sam's childhood was not an easy one. His sister suffered from constant seizures, often being more in a hospital than by his side. In 1969, Sam opened his office in Boston, a year later after Mr. Sharp's announcement that he was retiring. Currently, he works as an independent P.I.