First of all, it's a government simulation. The game is a turn-based game with 50 steps for which you can run the country (develop technology, military power, maintain relations with neighbours, build buildings and extract resources, etc.). For each step your stats will change as in any game - and your task is to steer them in the right direction - providing people with shelter, electricity and food. If you lack one of the indicators, the aggressiveness of the people will increase and if you reach a peak you will lose your position as party chairman. Speaking of parties - there are 4 of them, Esperantists, Marxist-Leninists, Trotskyists, Jucheists. Each has a unique branch of technology and special solutions...

The second element is decisions, every step of the way there are several decisions that have to be made, let's say the Olympics - to send a team or not, someone from the neighborhood insulted our diplomats - how to react or a dam break in the region. Decisions will affect relations with neighbours, spending, standard of living, people's aggressiveness, population and other parameters.

Third is the visual novel. The main thing that the communication with the people's commissars affects is the ending, good or bad, depends on the answers. Four people's commissars are loyal comrades of the protagonist, every 5 steps a dialogue with these girls is provided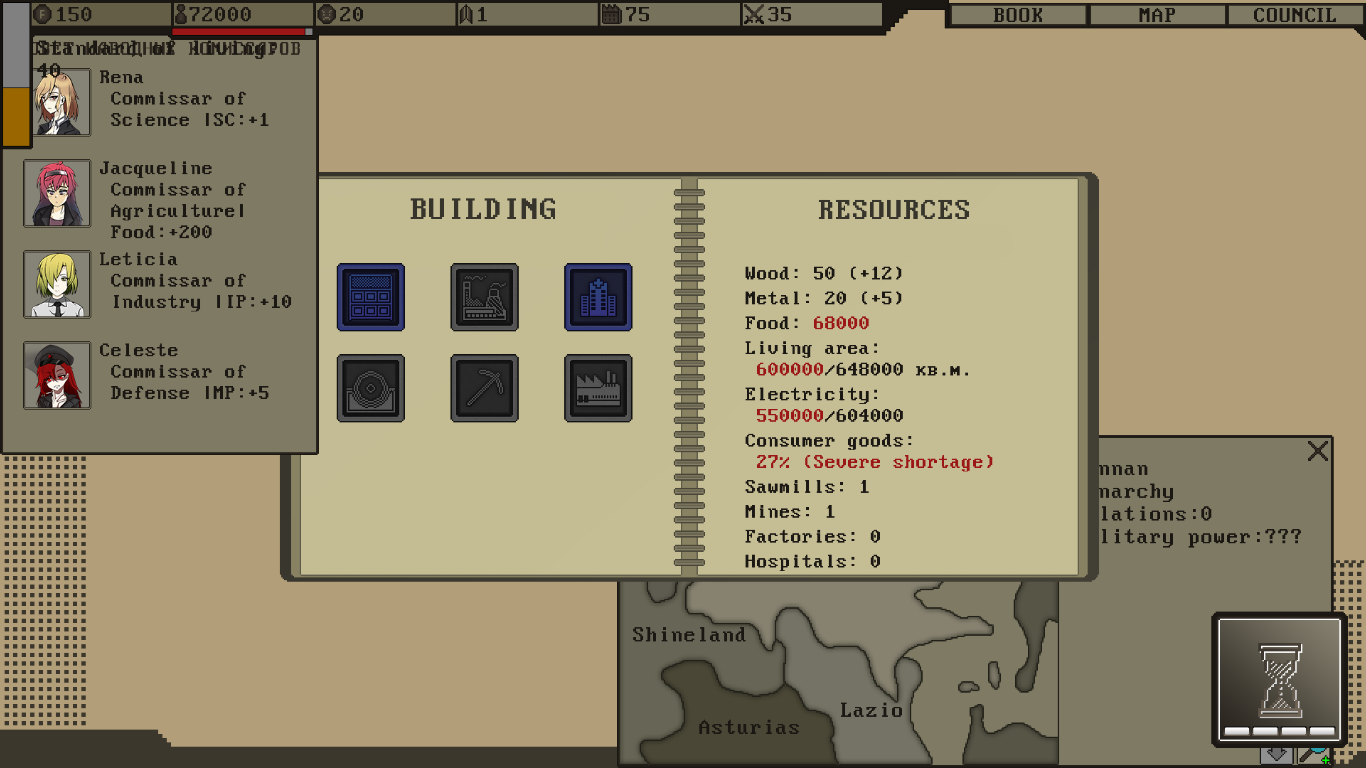 .