Bellus Mortem is a local multiplayer, twin stick, spell slinging, explosive combat arena game. Allowing up to 4 players to face it off in this competitive wizard match.
Players will choose from a list of spells which they will use to burst down their opponent whilst staying inside the ever shrinking arena.

Are you a hard boiled spellslinger, do you like rainbows and candy, have you ever wanted to defeat your arch enemy while fighting in the center of the universe?
Than Bellus Mortem is for you! We have all the rainbows and candy you can ask for. With a large stock of very delectable spells for you to sling around the arena.
Remember "A win is not a win, unless you send a cat meme to the losers of the battle".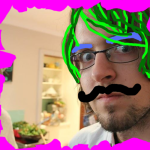 Kai is a tall and lanky guy who is consistently playing new games and developing new game ideas. This rather odd man has worked for meteorite games, SK Games and now Rhabdophobic Wizards. With very little success in his previous jobs he and kit decided to work together for one last hoorah. With over 4 years experience, Kai has developed many games that no one has heard of. He hopes with the power of kit to build games that will tear the world apart 'figuratively'.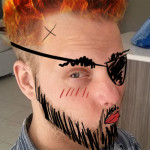 Kit brings his experience as commercial cleaner and factory hand to the fore in his latest role as Kai's dishwashing bitch. He played a videogame once, many years ago, which makes him an authoritative voice in Fun Issues. Kit loves to watch communities fight over gaming related topics and hopes to build game that involves being a grave digger.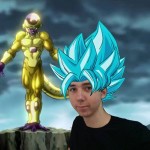 Dean is a PC elitist and believes the world should be run on 60+ FPS, he also has a large Field of View on Life and wishes to optimize the world of gaming so everyone can live in a world without connection issues and repetitive game play. He also has a hard drive to become a Legend within the Leagues of Current Legends.

Players change the arena during the course of a match.
A vast list of spells and sets to sink your spellslinging teeth in
Destroy your friends in the 4 v 4 all out war
Each match you win, you become immediately more popular with your choices of gender.
our game has lots of particles and feels super good - From Kit (who is kit? Just a dude in the team working on things)

So "One Day" when we have the millions. this is the list of things we would like to do to our game:
Improve our AI
add over 30 different spells
make your own sets
different modes like

one hit kill
only one spell
random everything
capture the flag
destroy the base

reflect spells (something every character can do)
unlock-able customization
announcer voice over
this list could go on for a long time.... in short we want to make an awesome game for you.
This is our second update of the game. We plan to do two more updates of the game if we secure funding.
Other wise we plan to have most of the future features in by the end of this month and release our last copy.

PC - current demo
Controller support: Xbox, PS and PC
Playstation - Soon
Xbox - Soon
IOS and Andriod - not in the plan
Wiiu - not in the plan


Not all content will be available in the work in progress builds.




Our toughest challenge with our previous projects has involved the coordination of production, marketing and finding the time to build while working our lame day time jobs.
We often find coordination is only an issue as we all cant work at the same place at the same time. In the past when we work together we managed to eradicate the issue of coordination.
Marketing is only an issue as we are lazy with it. If you are a marketing person and want to help out let us know at info@rhabdophobicwizards.com
Time will always be an issue. Any developer will run out of time. Only current issue is finding time in between working our other jobs... One day :)