So lets start right away with an excerpt from the interview you can find the rest at NorthlandSquare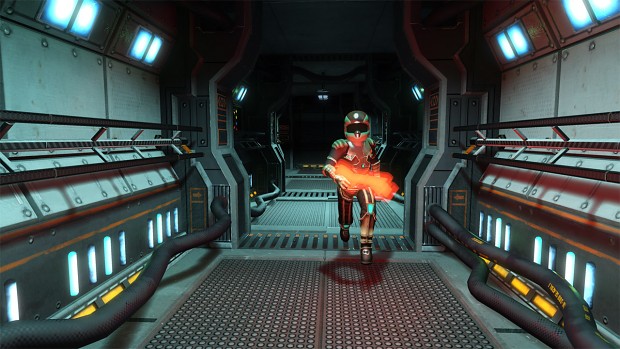 Defrost Games CEO, Niklas Hansson has been a fixture of the Swedish games industry scene for almost two decades. He sheds some light on his background, the formation of Defrost Games as well as their development of Project Temporality. This is their profile.
Who are Defrost and how was the company founded?
Defrost was founded out of the idea that with the new digital world it would be possible to go back to game development ideology of old where a smaller team with a good team spirit could move mountains. We wanted to get away from the current 100+ teams on modern AAA titles and get back to something a bit more manageable like the 10-20 person teams from the mid-nineties where you not only knew but was a friend with everyone on your team and you wanted to make games together.
We originally started out as a family company with just me (Niklas) and my wife (Carolina) in the fall of 2010 working on a smaller project to get it off the ground. However, due to the fantastic feedback we received (even placing in the Dream Build Play competition with an early demo) , we realized we had something special and raised our ambitions so we opted to branch and bring in more people to be able to create the game we really wanted to. In trying to keep the team balanced we have worked with both old friends from my Massive days, but also fresh faces recruited out of The Game Assembly, a vocational game education located in Malmö.
What is your background and how did you get into the games industry?
I started in the industry back 1997 when Massive was founded, I had been dabbling in the demo scene for a year and so and was studying software engineering at BTH at the time so it was a case of being at the right place at the right time. This was a wonderful time to be in the industry. Teams were small and we were on the verge of a revolution with 3D accelerators moving into the main stream and the Internet making its first unstable steps in gaming. That feeling is what we at Defrost want to return to. I stayed there for over 11 years working as Lead Software Engineer on booth Ground Control 2 and World in Conflict. At this time I helped start up The Game Assembly (TGA) in Malmö – a unique education where industry and school truly work together. A main reason for this is that most of the teachers have industry experience. After a while the lure of making games and memories of those early days pulled me back and Defrost was founded.
"
The rest of the interview is available at NordhlandSquare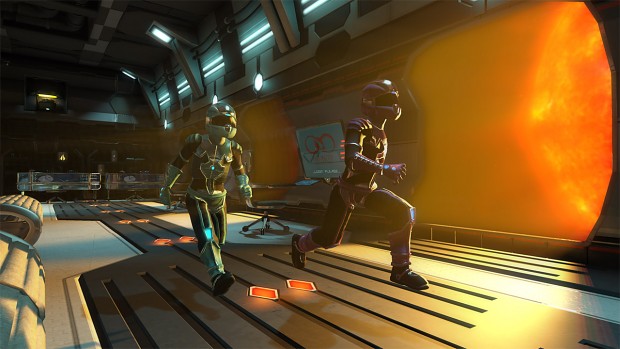 That was quite a lot of info up there we just want to add some finishing touches here. As it has been a long time since you got any information from us, but this is not because we curled up and died. It's just that after finishing up our indie-gogo campaign, having some actual vacation for once and then starting up our new secret project while working on finishing Temporality there just hasn't been much time over.
So while this is a short update right now we will have more to share with you shortly. For example our GreenLight campaign is picking up some steam pretty much by itself which we will look at more in depth for a later update, We are also working on our Closed Beta at Desura which will receive an update with a ton of bug-fixed and some new mechanics too soon.
Now back to trying to create those time-clones so we can finish this game faster :)