So… I guess I'm due to give an explanation!
Hello everyone, my name is Noah (otherwise known as awesreek) and I'm the dev of quarantined viscerafest.
So for starters, over 2 months ago (in September) I had stated that by October the game would receive a patch that would include
the currently absent soundtrack tracks, and unless you haven't been paying attention you will likely take
note of the fact that this has not happened yet. So… What gives?
Well, to begin with, the tracks themselves are not yet fully complete, currently, c1l5 is the one piece of music that has yet to be finished. My composer, Michael Markie, was steamrolling out tracks until roughly October when he had to shift focus to another project, that combined with the fact he'd gotten a bit stuck on what to do with the track for c1l5 lead to the update being delayed. But that's not all.
Due to my dissatisfaction with the state of chapter 1, I decided to go back and give every single level a facelift, improving their general layouts, and in some cases remaking them entirely. At this point, only level 5 and the secret level still have work to be done, which is something that also contributed to the delay. But there is ultimately one more reason on top of that.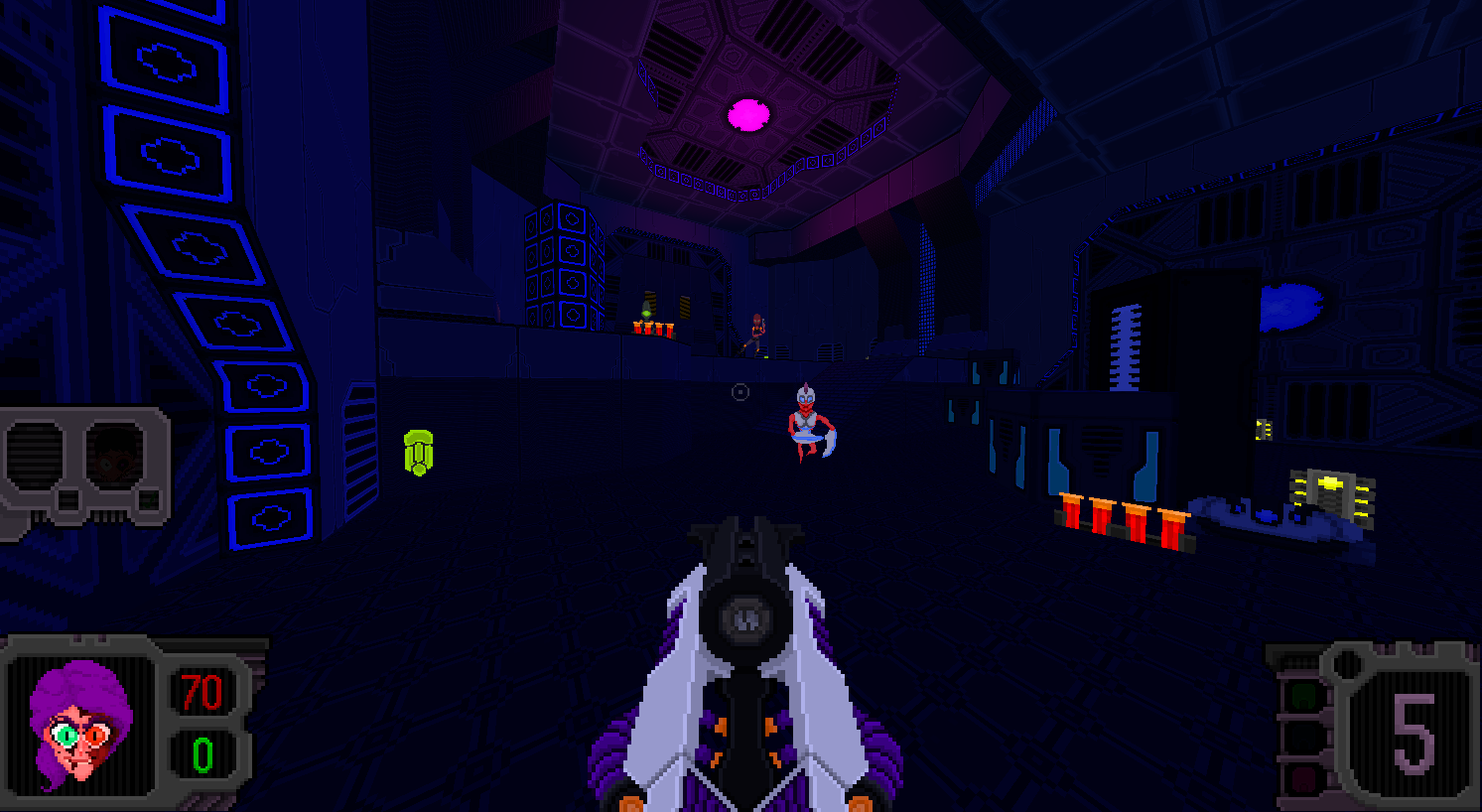 Quarantined: Viscerafest up to this point has been running on the blender game engine, something many a person would refer to as black magic as the game engine itself is an unoptimized and buggy piece of repugnant trash. To say its use has made development rough is an understatement but for a while, it was all I could use due to it being the only thing I knew how to utilize. It had an undeniably negative impact n the game that could be felt through every mechanic, with bizarre design choices being made to compensate for the engines incompetency.
This ultimately lead to the choice to dump the engine entirely, and with the now collaborative efforts of me and fire plant games, port the game to a new engine. Something which is still very much in progress.
The choice was ultimately made to further delay any updates until the game was ready in the new engine, that way when it was dropped, we could release a version of the game that was much closer to what people will actually get to play.
But what does the Change in engine mean for the game?
Well, a lot of great things to be frank, the game now runs better, can support higher enemy counts, will have a much more in-depth settings menu, a physics-based movement system (which will allow for things like bunnyhopping which was not priorly possible), and much much more!
Basically what it means is when the game comes out, it will be much better than it had any chance of being prior.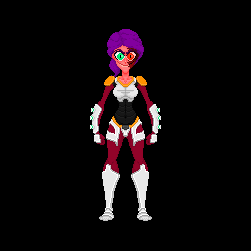 But this is not where I'm going to end this. I personally like to be as publically clear as possible on what my plans for the game are, and up to this point, I have really only discussed certain aspects of this game's future in passing… So what are my intentions with Q:v? What will it look like on launch? What are we doing afterward? And what does this all mean for you?
Let's start off with what can be said with confidence.
Quarantined: viscerafest will launch with 25 levels all up.
The price on launch will be between 7-15 US dollars or your regional equivalent.
It will have support for both keyboard and mouse configurations as well gamepads.
It will be singleplayer only.
It will launch on pc and it will have a wide variety of accessibility options any pc buff should expect, from fov settings to keybindings to an unnecessary number of graphical options for a game of its caliber.
On launch day a giveaway is planned, in which a number of people who enter will have a chance to receive the game for free alongside a selection of incredibly high-quality wallpapers drawn and rendered by the amazing artist sarakpn who's work you can find here Deviantart.com.
But there is more to be said on than what is confirmed, so here's a list of things we hope to achieve that should be taken with a grain of salt.
A Launch of mid to late 2019
Sidemodes:
Bloodbath; An endless horde mode in which the player will be able to play through a variety of maps themed after one of the games 3 chapters and in some cases a combination of themes all with the express goal of slaughtering waves upon waves of ever increasingly difficult foes.
S-gore rush: An arcade mode in which you must run through the levels of the campaign collecting coins killing foes, finding secrets and beating the clock all in the hopes of achieving a score high enough to top the leaderboards.
This is more of a long-term goal than one we plan to include before
launch, but its one I want to see come to fruition all the same.
I'm incredibly supportive of the concept of a modding community, and whilst neither I nor my partner in crime fire plant has the know-how to make modding tools if there is anyone who does and would be interested in helping out with that regard once the game is further along we'd be more than happy to accept your help in that regard.
Post-launch content is yet another pipe dream, but additional episodes, as well as maps for bloodbath and S-gore rush, are certain things I'd be interested in producing if there were enough demand for it.
In closing:
I hope you've all found this update to be informative, and at least have walked away with something you find of value. I'm thrilled with the direction we're taking Q:v in and cannot wait for its inevitable launch.
I hope you wonderful folks all have fantastic days, and I'll see you next time!