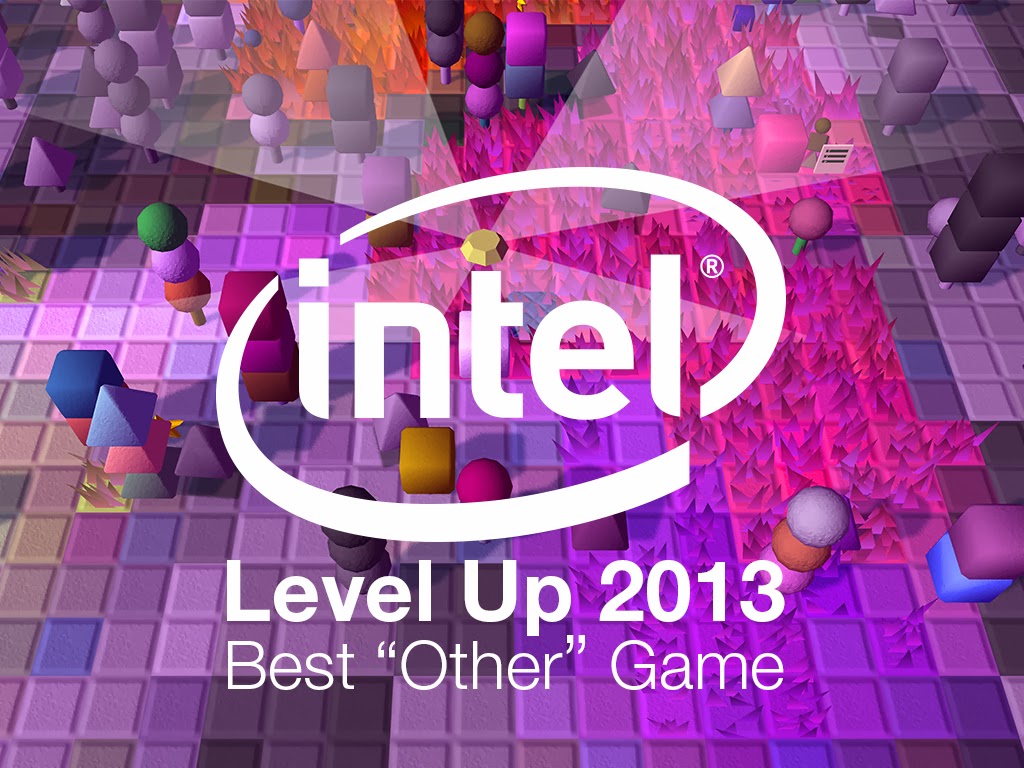 Everyone! We are so super excited to announce that Cube & Star: A Love Story, our little bundle of gaming joy, has been named Best "Other" Game in Intel's Level Up 2013 contest!
The contest was judged by an intimidating panel of indie developers and games industry alumni.
As well as the honor of the award, we have been given the opportunity to showcase the demo on Steam - which is now available to download on Steam. STEAM!
Check out Cube & Star: A Love Story in the Intel Level Up Hall of Glory
- Jessica & Joshua