Hello Indiedb!
How are you doing? I haven't seen you all week. I hope you're doing well.

· So, it's time to share with you some news about what we've been working on this week, but before that, a little advice for you:
"Telekinesis is not the easiest skill to learn. Take your time and try again..."




· Our priorities remain the same. Our main goal is the end result. The result, which will give players a new experience with the unique story that happened to the young policeman Adam Bernhard in the most terrible night for him. This really scary, but fascinating story will tell you how he got to the mental hospital, what he saw there, what difficulties and horrors he faced. Was he close to death?

· This is a deeply immersive game with a deep storyline. Which will show how valuable human life is and how confusing it can be.

· Afterlife VR is packed with many different interesting mechanics. We've been showing it to you lately (our last few updates have been dedicated to this very thing).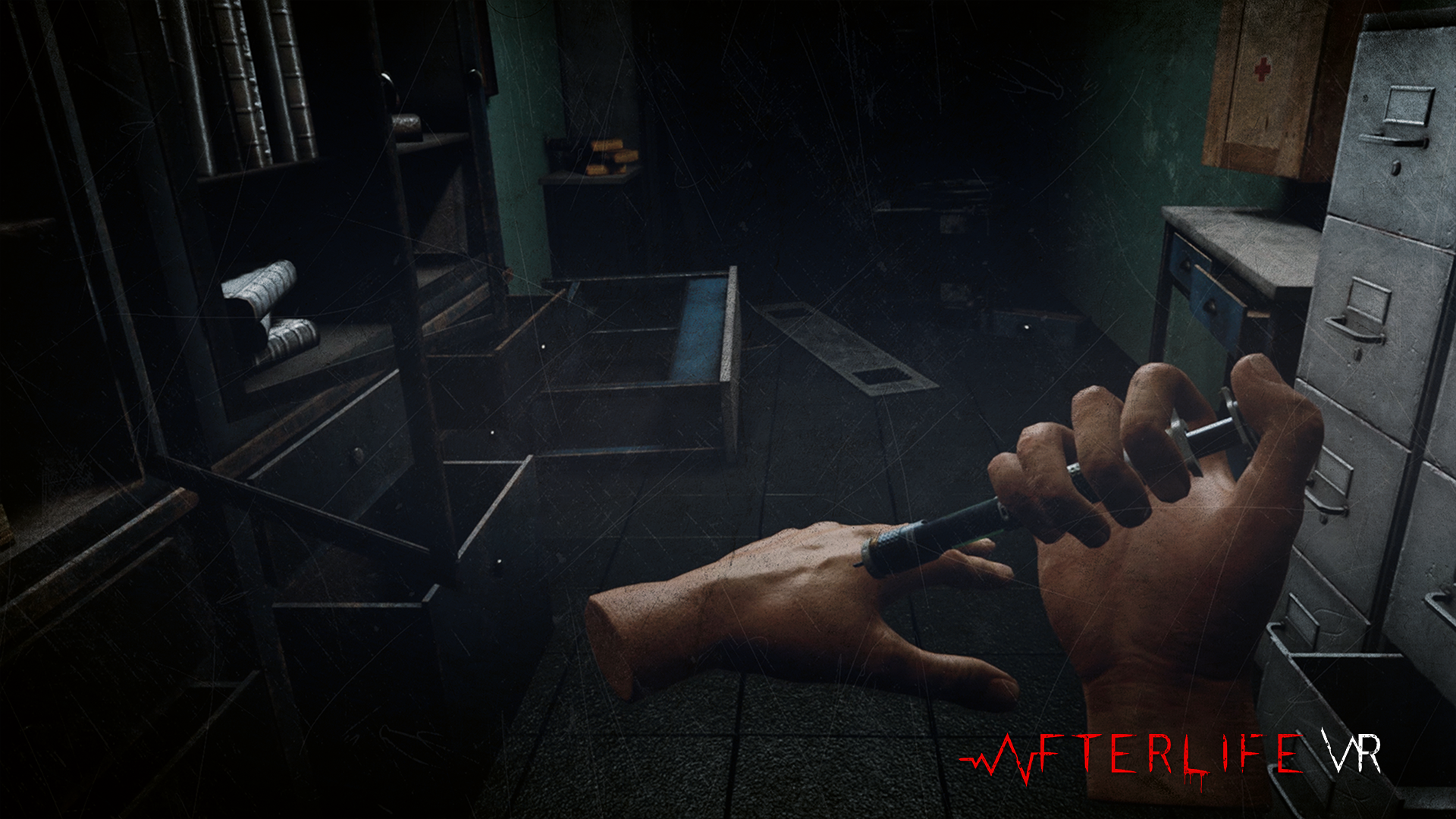 · What you saw today in the form of a small gif animation: This is one of the fascinating abilities that will be available to the player. It is telekinesis - with which the player can activate buttons, levers, physically inaccessible to him, destroy obstacles. It is also a good weapon for temporarily incapacitating opponents.

The work is in full swing. Thanks for the heads up!

- Visit/add to wishlist - Afterlife VR (Steam)

See you next week. Take care and have a good weekend!



And don't forget to follow us here on IndieDb, Steam and Twitter.