Greetings pilot,

I wanted to share some recent progress going into the next update for Absolute Territory.
Ship Selection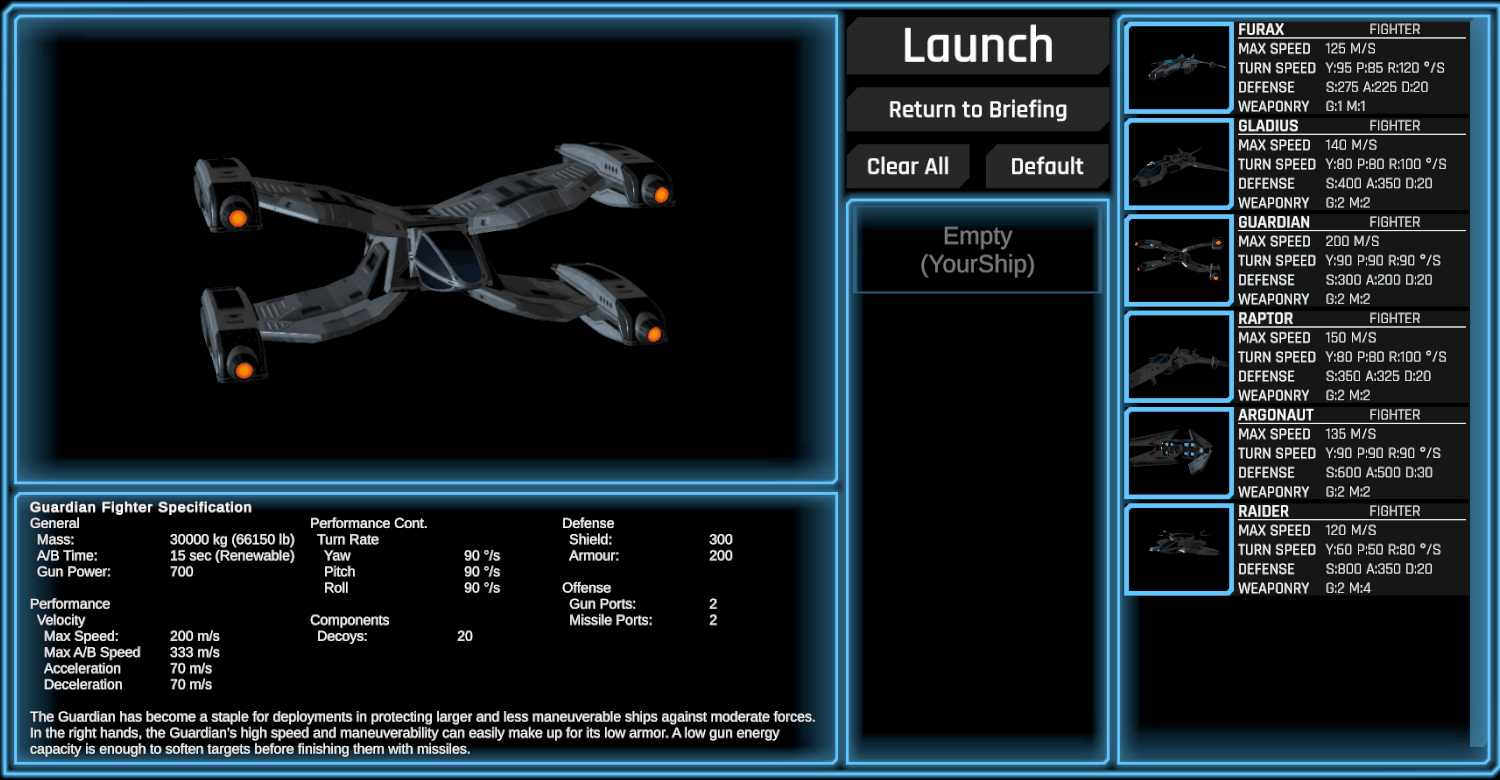 Accessible from the campaign briefing screen, you will be able to choose which ship to fly based on a limited selection determined by operations. You are not going to have immediate access to all possible ships as resources are deployed across Bold Peace as required.
Weapon Selection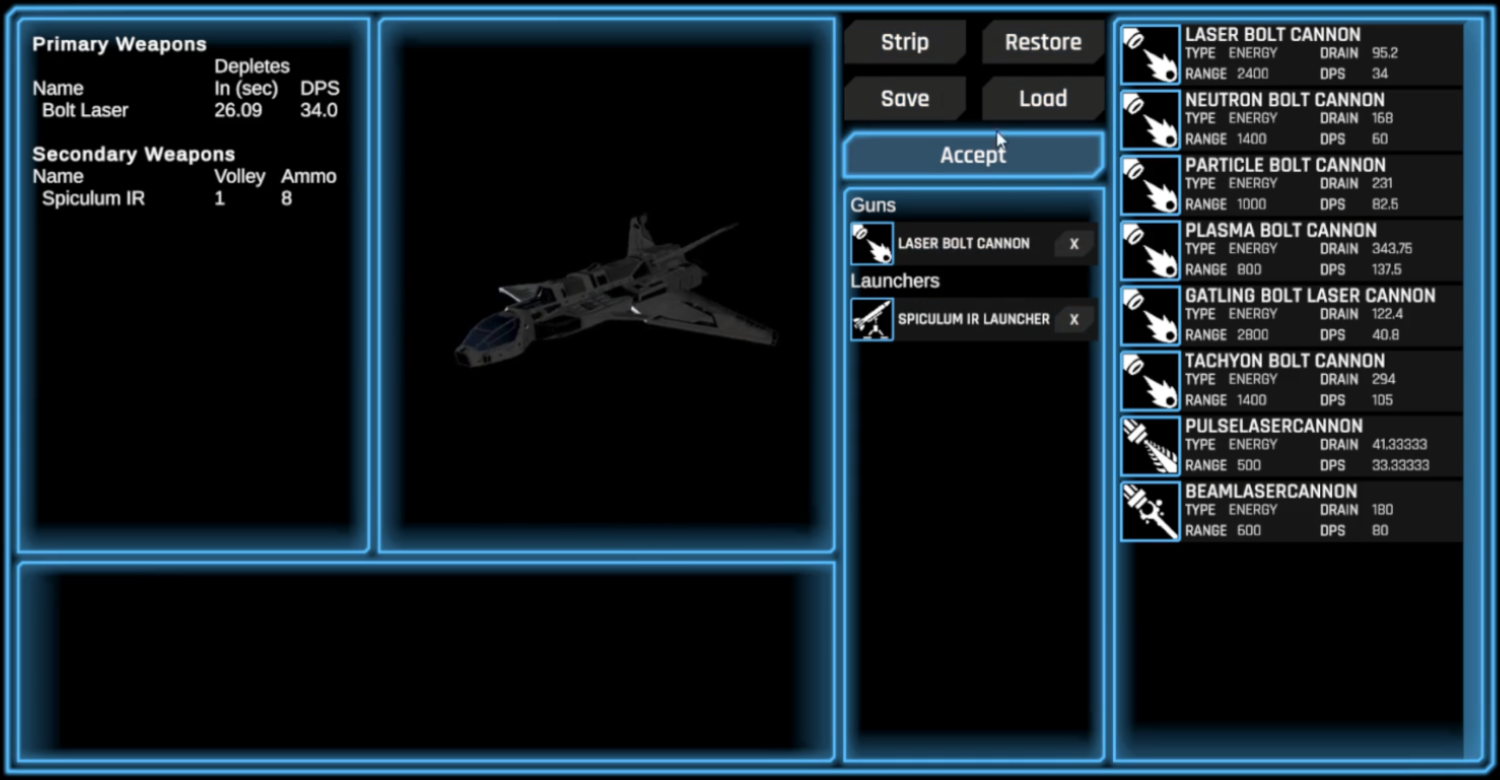 Outfit your ship with the most appropriate weapons to get the job done. You will be able to save your favorite loadouts for quick selection in future missions.

This latest addition will also be made accessible in the Level Editor as an option to be used in your custom missions.