Hey everyone! I did promise big news by the end of the week. As I mentioned on Twitter I'm currently (still) working on material for my weather Youtube channel. The next update will still take me quite some time after that to complete, but I want to have new content for people who already play Retroninjacyberassassin a little sooner than that.
Were you aware there was an extra side quest included on a "floppy" pre-alpha version of the game that E1M1 Magazine distributed to some of their backers?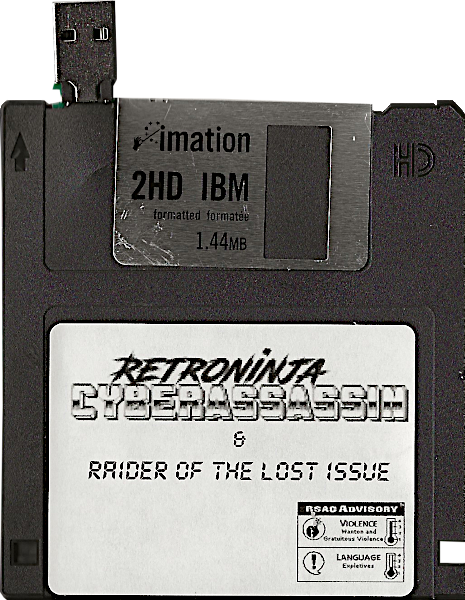 Here's what the original version looked like:
I'll be giving it some quality of life updates, fixing a few bugs, and making it a separate WAD file and a free DLC on Steam, as well as uploading it here. Hopefully that'll give you a little more to tide you over to the next big update, which I promise will be worth the wait!
Some of you may have seen the short video I uploaded of the Death Samurai?
In an upcoming mission these guard the board of directors, all of whom you must assassinate, but the board members themselves are defenseless. I already started on the sprites for these characters as well, but I've already decided to make some redesigns so I don't want to reveal any of them yet.
Thanks to streams and feedback I've found a lot of little bugs to fix, and I've also realized I need to prioritize changing the color of friendly NPC ninjas ASAP! Those who remember the pre-alpha to alpha update can expect similar development time for this one.