2011 was a great year for us, during which our friends at Desura finished their closed beta, became the first Linux friendly client and launched IndieRoyale. And we continued to grow ModDB and IndieDB. ModDB had it's biggest day ever reaching 220,000 visitors (thanks to the release of The Stanley Parable which got amazing coverage on Reddit and everywhere else). IndieDB also had its biggest day ever of 70,000 last week (thanks to the release of Noxious). Desura is consistently hitting 6,000+ users online simultaneously and slowly helping sell indie games (especially via alphafunding) and IndieRoyale despite only been 4 months old has already sold 172,000 bundles of games.
Don't lose downloads ala MegaUpload
So what now in 2012? Well first and foremost we are working on beefing up our download system, because the closure of MegaUpload and many other download sites has been disastrous for mods. With many old (and new titles) which were only hosted there being lost - possibly forever. So mod and game developers... please upload your releases to your profiles here or on GameFront and other dependable sites!! To encourage the spread of files, we have even made an all new dynamic download button (seen below), which can be found on all download pages so you can share your files with the world.

Direct Desura Downloads
At the moment we are also working on rolling out direct downloads via Desura, so when you purchase a game you have the option to download it via the app (like Steam), or download and install it directly without the need to run the Desura client. It is still only 50% complete - with some games having direct downloads while others don't.
Social stuff
Social integration is also going to occur a lot more, as we plan on allowing Twitter / Facebook users to post comments and register here with as little friction as possible. Also planned is the ability to add twitter feeds to your profile. We recently completed a bit of work to the image gallery system, whereby when you hover your mouse over an image you are given options to share / embed etc, as seen below.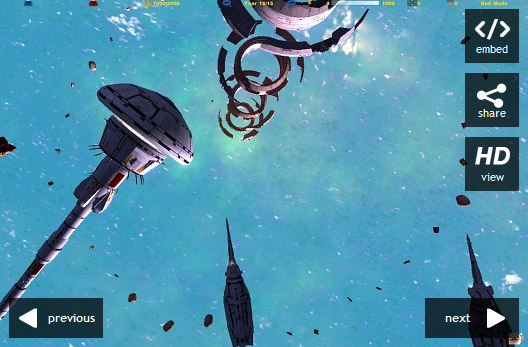 HD videos
HD videos also remains a priority, and we will soon start encoding them while we attempt to figure out the bandwidth dilemma!
Mobile games
Do you want to browse in-development mobile games online? Would you browse a ModDB / IndieDB like site only dedicated to mobile phone and tablet games? Are you developing a mobile game and want a place to showcase it? We are considering spinning off a site focusing on mobile content - if the interest is there of course, as most people tend to find mobile content through the app stores.
More payment options
At the moment Desura and IndieRoyale only support Visa, Mastercard and Paypal. For many this means they cannot buy from us, and while it is incredibly difficult to setup new payment gateways - it is a problem we are currently working on.
Your suggestions
Finally... and most importantly of all, what would you like to see us do in 2012? Our goal is to make it easy to discover and promote games and mods you've made to as many people as possible. So anything which helps us help you - we are interested in doing.