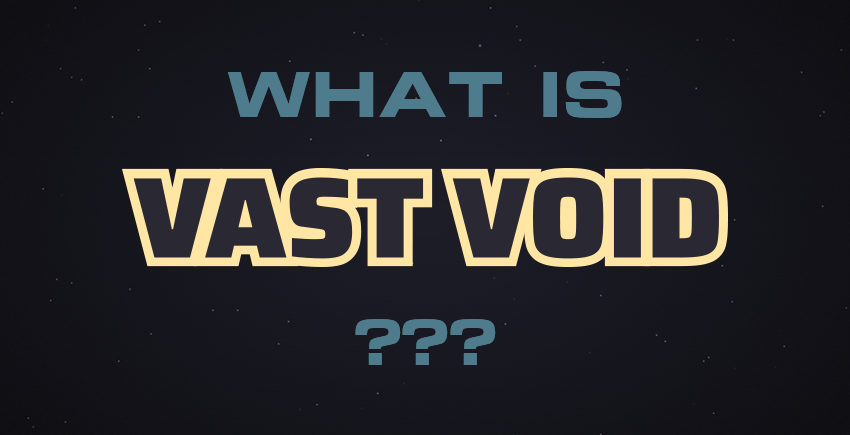 So what is Vast Void?
You may have noticed that the graphical assets, logo and style for the game looks a lot like RymdResa. If so; yeah! Good design eye there! Kudos to you!
Vast Void is the re-branding and HD remake of the RymdResa universe. We're porting from our old beaten Javascript engine to Unity and C#. We shipped the puzzle game imprint-X with Unity. Lunar Soil is actively developed in it as well, as are all the free games, so we're pretty warm in our Unity clothes now. And Unity is also really convenient when it comes to shipping to consoles, desktop and mobile. Even if we're a little bit reserved with the fact that Unity might be going public.
We did finish our first minimal vertical slice of an early iteration of the game and it wasn't really hitting home. We're still working on it actively now and then between other work, and will for certain release some more info about the game in the coming months. We're pushing to be able to release iterative builds rather then the full experience, this is however a little bit complicated, outside of the PC early-access ecosystem. But for now we're finishing Vast Void first as it's like five times smaller.
For Vast Void we have most of the chapters and core gameplay done already so tweaking and balancing will take most of the time. There's a new procedural generation system, now with seeding support and other goodies.
New changes include camera zoom polygon based colliders and some new neat stuff. We've cleaned up the design considerably.
Rymdresa console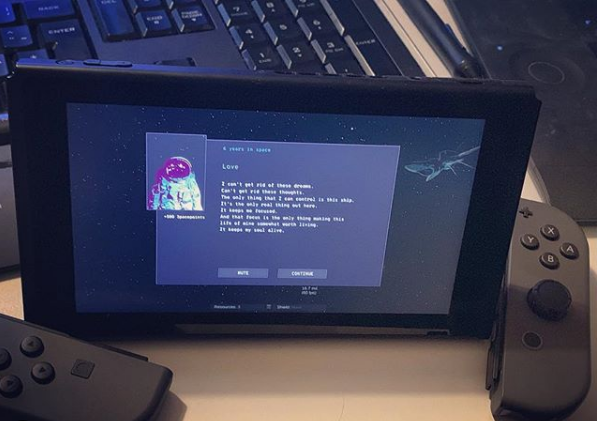 RymdResa was originally intended to ship on the Wii U as well as Xbox One. The Wii U went and died on us, and the old engine couldn't really get any stable performance for a number of various reasons. The Switch version is coming along nicely and we've a working Xbox One build (the game is still pending approval on some platforms).
And as we're doing this remake as a new game that means new piles of paperwork, console approval thingys, various stores clickery and other fluffy stuff like a new website, branding, new shiny gameplay elements, a new theme song, revamped design, items, bosses and ofc a new ingame minigame :-)
Meanwhile you could totally shoot some asteroids.
Is game localization something you consider important?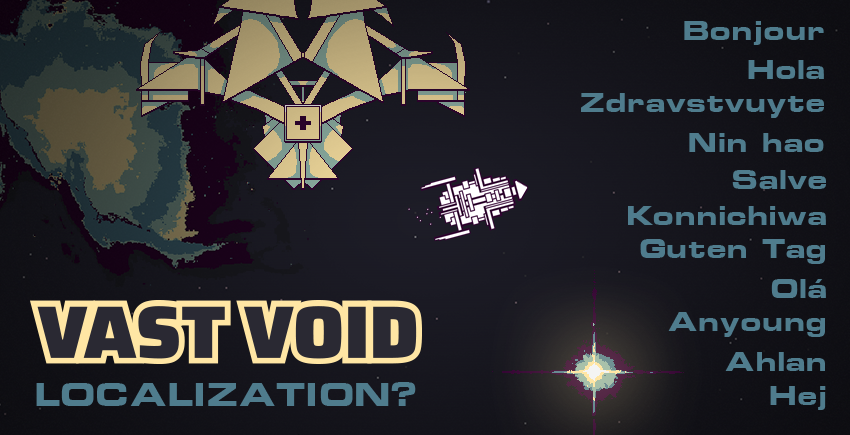 Let's talk game localization!
Vast Void will be released in English, as was the original game RymdResa. And we're currently looking at translating the game to other languages as well. But is game localization something you consider important?
What are the pros and cons with localization?
In general, is it a good idea to localize an indie game? It's a quite costly project for a small game studio; is it really worth it?
What languages?
And what languages do you think are the most important ones?
Swedish translation
We initially had thoughts of translating RymdResa after the release but it simply seemed too complicated back then and really wasn't worth it. Now we have a new opportunity with Vast Void (and everything is simpler with Unity); so take the chance and influence us with your thoughts! We have begun translating Vast Void into Swedish already, but maybe people speaking Swedish would prefer playing it in English anyway?
The name Vast Void
The HD remake of RymdResa is called Vast Void. Why is that? At the beginning RymdResa appeared to be a unique and wonderful title but when releasing the game 2015 we noticed that people had difficulties pronouncing and spelling it. Therefore it seemed like a good idea to change the title when making its HD version - to make it more accessible. and even if Vast Void originates from RymdResa and shares the same game concept as RymdResa, Vast Void got new features - which we can indicate with a new title. It took us long time to decide a new title for our RymdResa HD version and at start we actually called it Far-off, Vast Void is a better title though! It's also nice having a new more accessible title when planning for sequels... ;)
Theme Song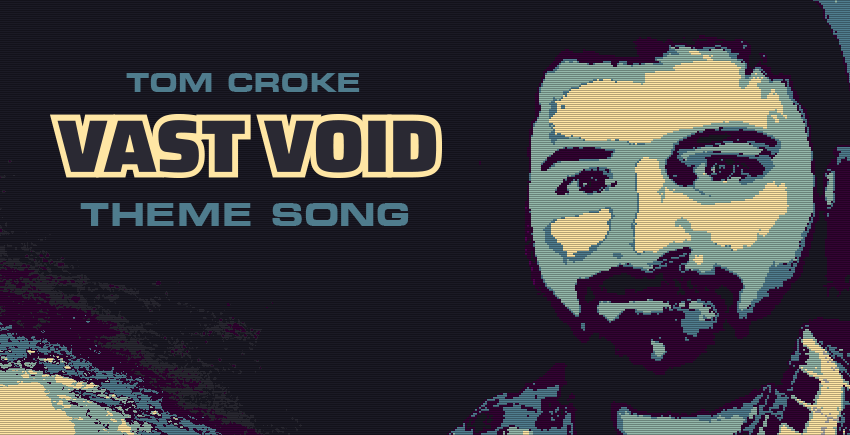 We got a new shiny super delicious, moody, calm with a flavor of mysterious retro-spaceness arcade ambient, big-beat track with some twists and turns that we think is pretty chill.
It will be the main theme song for Vast Void!
Designed, produced and generated from the brains of Tom Croke himself who composed most of the songs in the original RymdResa and did all the sound design! Ahh yaaash.
Tom also made the entire imprint-X soundtrack!
Sometimes he posts some cool stuff from his magical dream lab over here.
Here is the new theme we are going for
Listen:
What do you think about the song?
Leave a comment and tell us what you think.
Should we make more tracks?