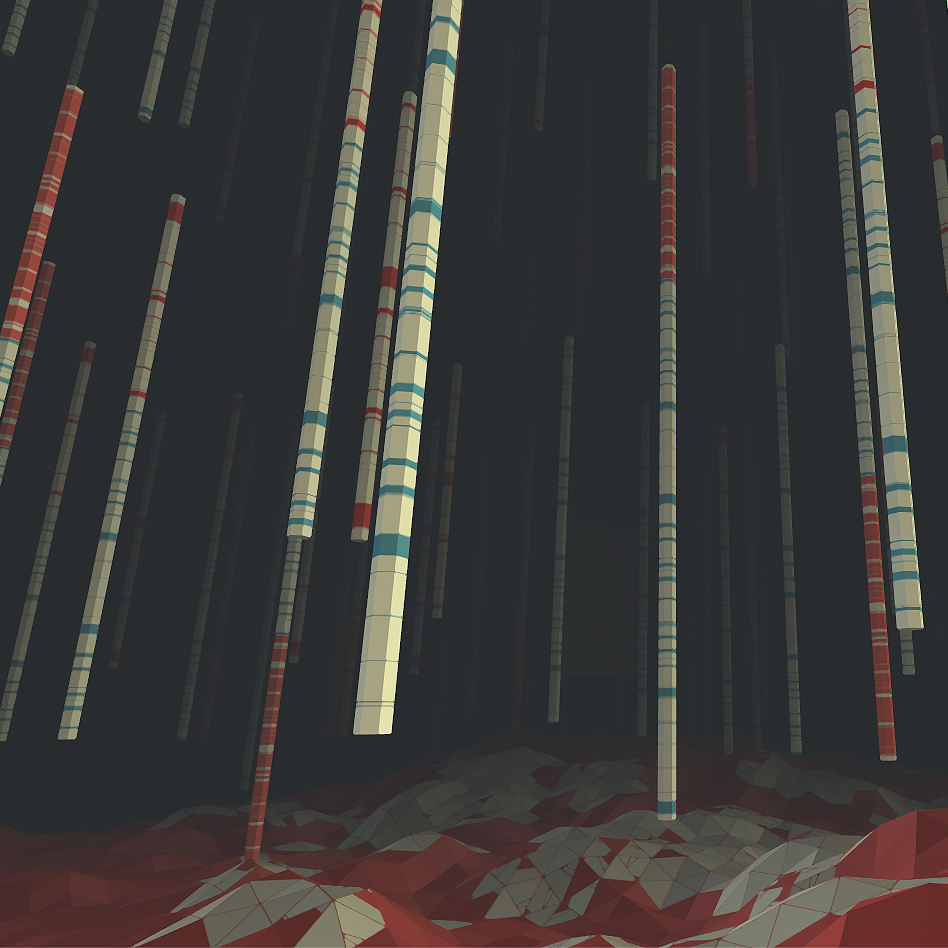 welcome to the town of Kayamgadh . where people are invisible, and stories are places, where everybody is a figment of imagination and you do not exist !
In our last news post we introduced some rather peculiar notions about systems of storytelling in somewhere. This post demonstrates one ( video below ) of them " the character flip ".
---
The ability to become any person - is crucial to the method of storytelling and therefore gameplay.
the interactions that you will have, the spaces that are accessible to you and the stories that you will unearth are all intrinsically dependent on who you are at time of interaction.
the player, rather the traditional notion of the player as an individual does not exist.
throughout the game you can never claim the identity of one character, but you will be forced to become many people, in as many locations and time periods.
Becoming a particular person, introduces his point of view to your perception of the world.
The descriptions that you see of other characters around you and the dialogues you can engage in are all affected by who you are.
In the images below we have changed the camera color for each character. The darker background is character one. and the lighter background is character two.
the two images below are each character looking at the other.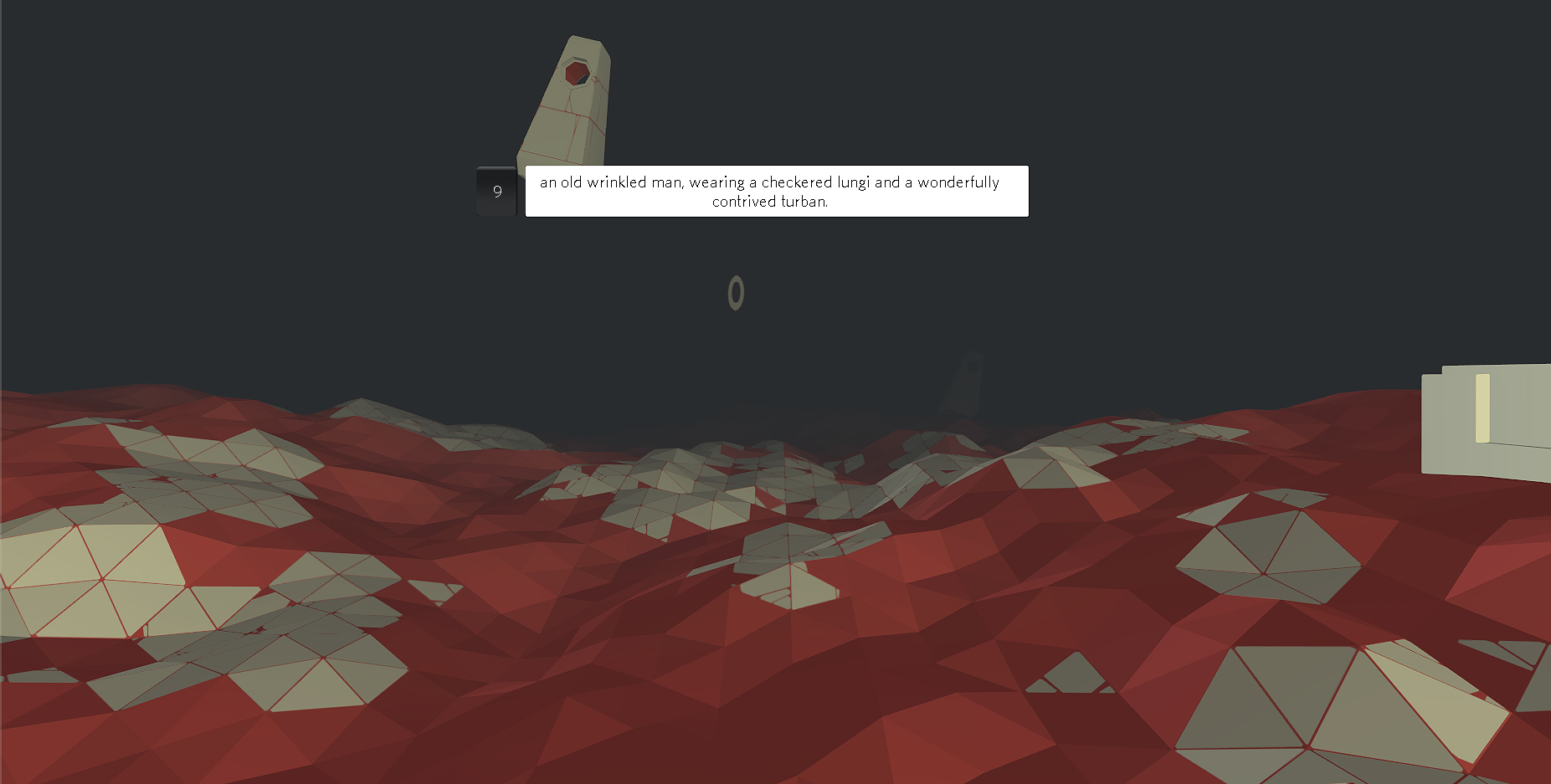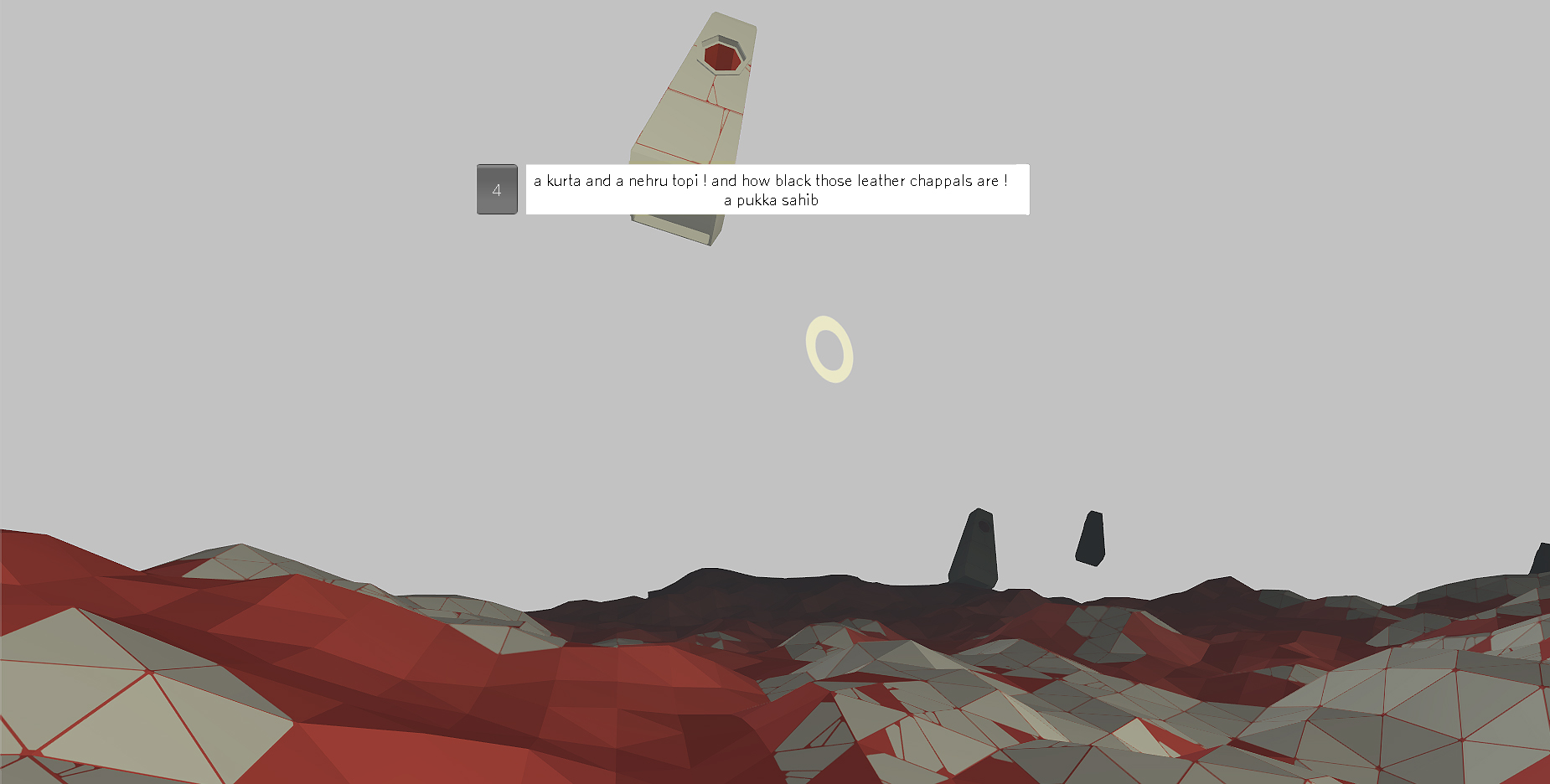 The screenshots below, show both the characters talking to the same person with drastically different results. notice the different descriptions by two people for the same person that both are talking to.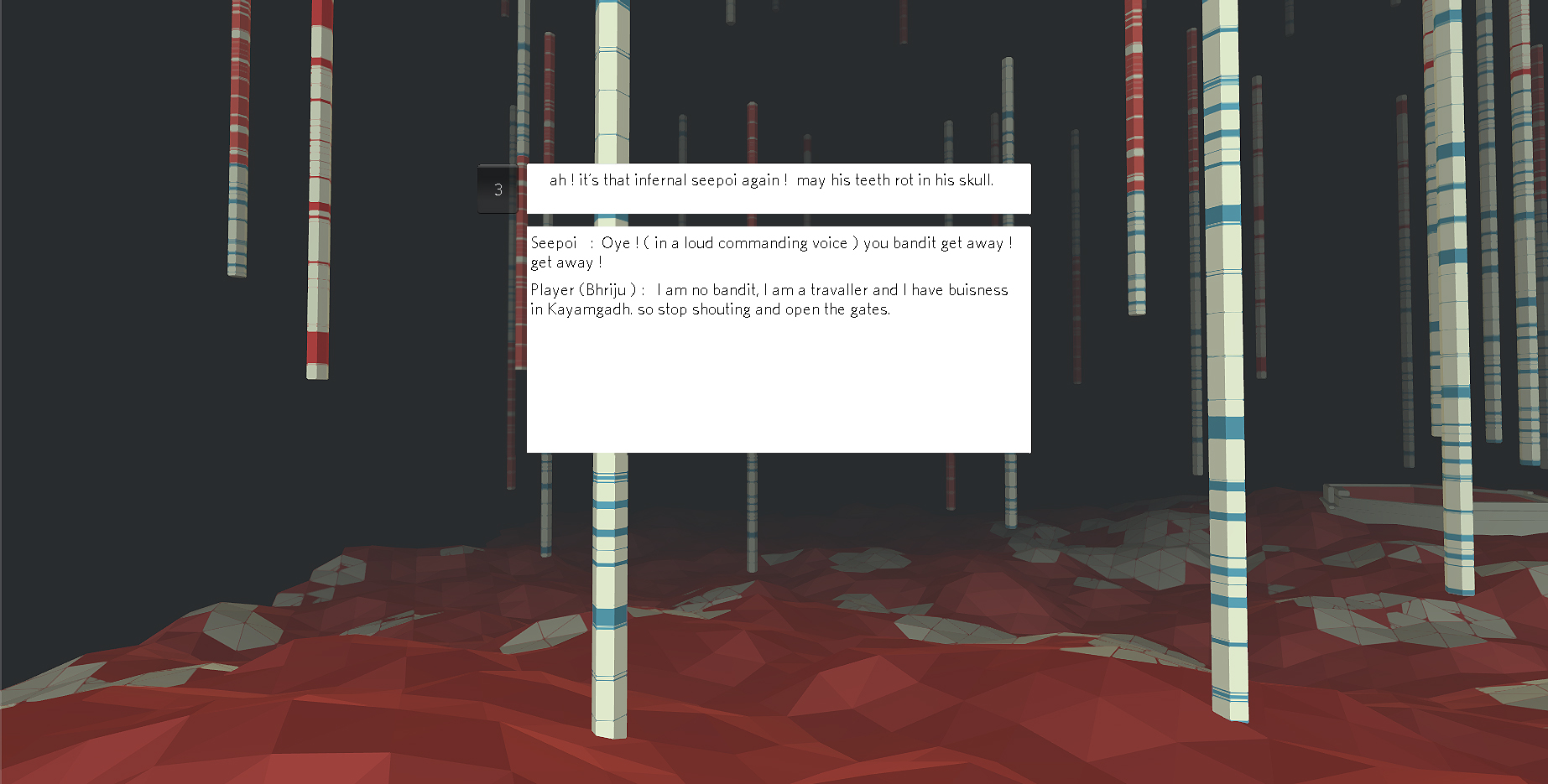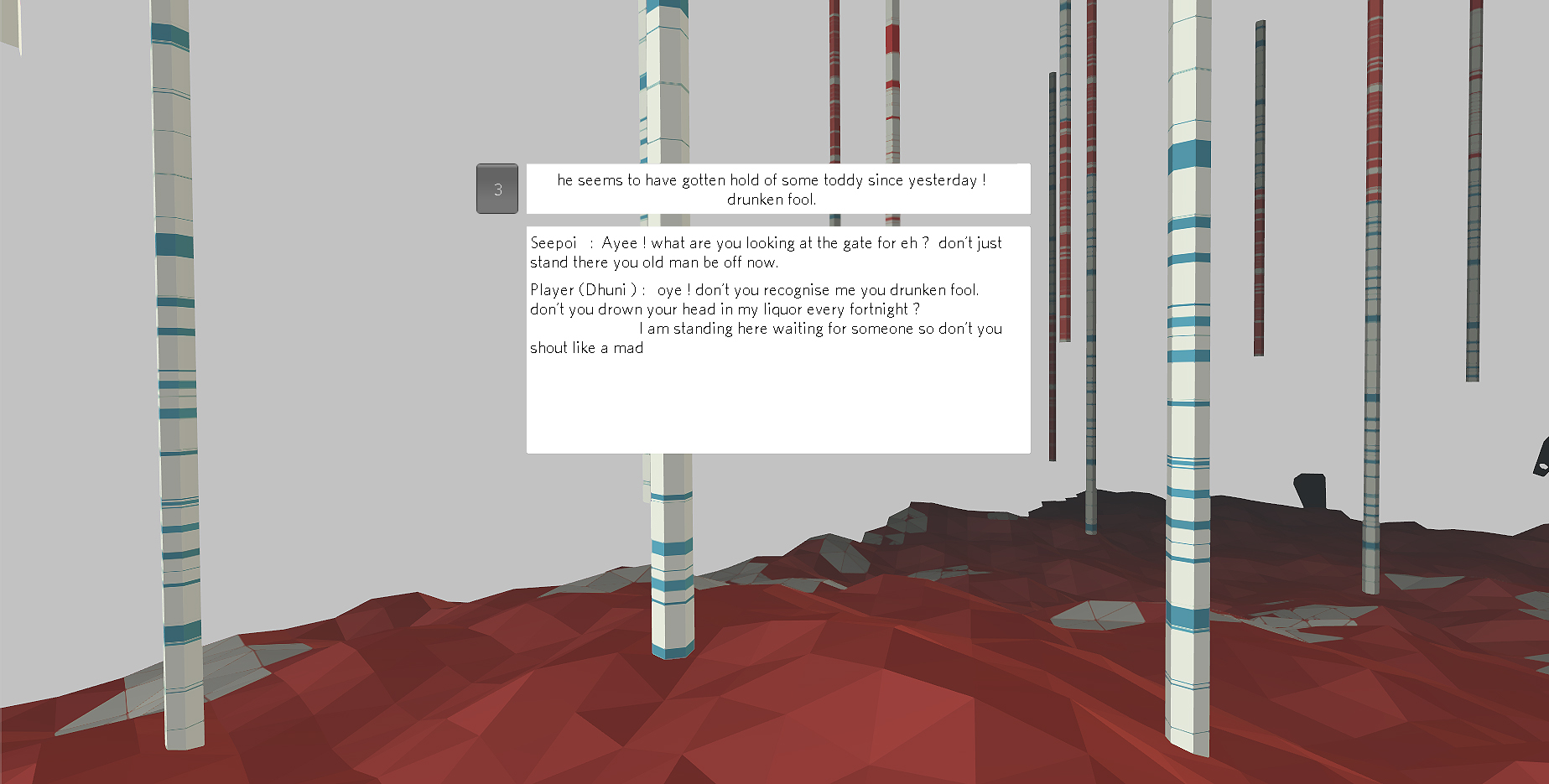 you can click the images to read the actual dialogues.
---
as always, we would appreciate it, if you were to take some time and share your thoughts with us.