A little description...
Light is a 2D top-down game where you'll see yourself sneaking around restless guards. Hack terminals to modify the environment to your advantage and get closer to your target.
Dodge guards and cameras to sneak past the guards or attempt to take out everyone without anyone raising the alarm, but make one false move and the alarm will be raised.
Opponents can be stunned or killed and dragged around. Unhidden bodies and blood trails attract guards reinforcements; make one false move in Light and all you'll be left with three-shots-to-freedom.
Light is currently in an alpha state and is being actively developed by Just a Pixel for Windows, Mac and Linux.
Some technical bits...
Behaviour tree AI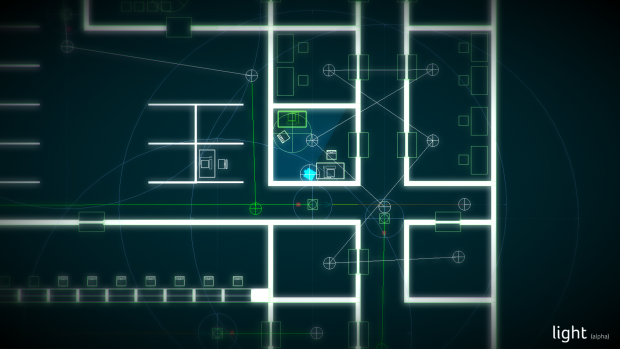 We are using Behaviour Trees implemented using the Behave system (Thank you @AngryAnt for that!), because we want to have the flexibility of creating specific actions that designers can literally drag and drop into place. So far the guard AI can efficiently search for the player once they've been spotted, alert other guards to join in the search and patrol their areas.
There are plans to further increase what they can do but as we are on a limited budget / time we are sticking to simplicity so we can create a nice polished demo.
That's all for now.
Thanks for reading,
The Just a Pixel team