When The Great War ends in 2000, Europe become destroyed. The Quad Alliance ( Polish Commonwealth, Soviet Russia, German Empire, Hungary, Islamic Caliphate,Turkey and Aborgine Regime of Australia) eliminated their enemies, The Allied Powers( UK, USA, North Italian Kingdom, South Italian Roman Republic, Canada, New Zealand, Japan, Ottoman Revolutionaries, British Raj, Belgium, Netherlands, Slovenia and Australian British Kingdom). The first tank used in this war and it became more harmful. The planes bombed soldiers, soldiers killed their enemies, the tanks harshly conquer the strategic froms.
Aftermath of the Great War;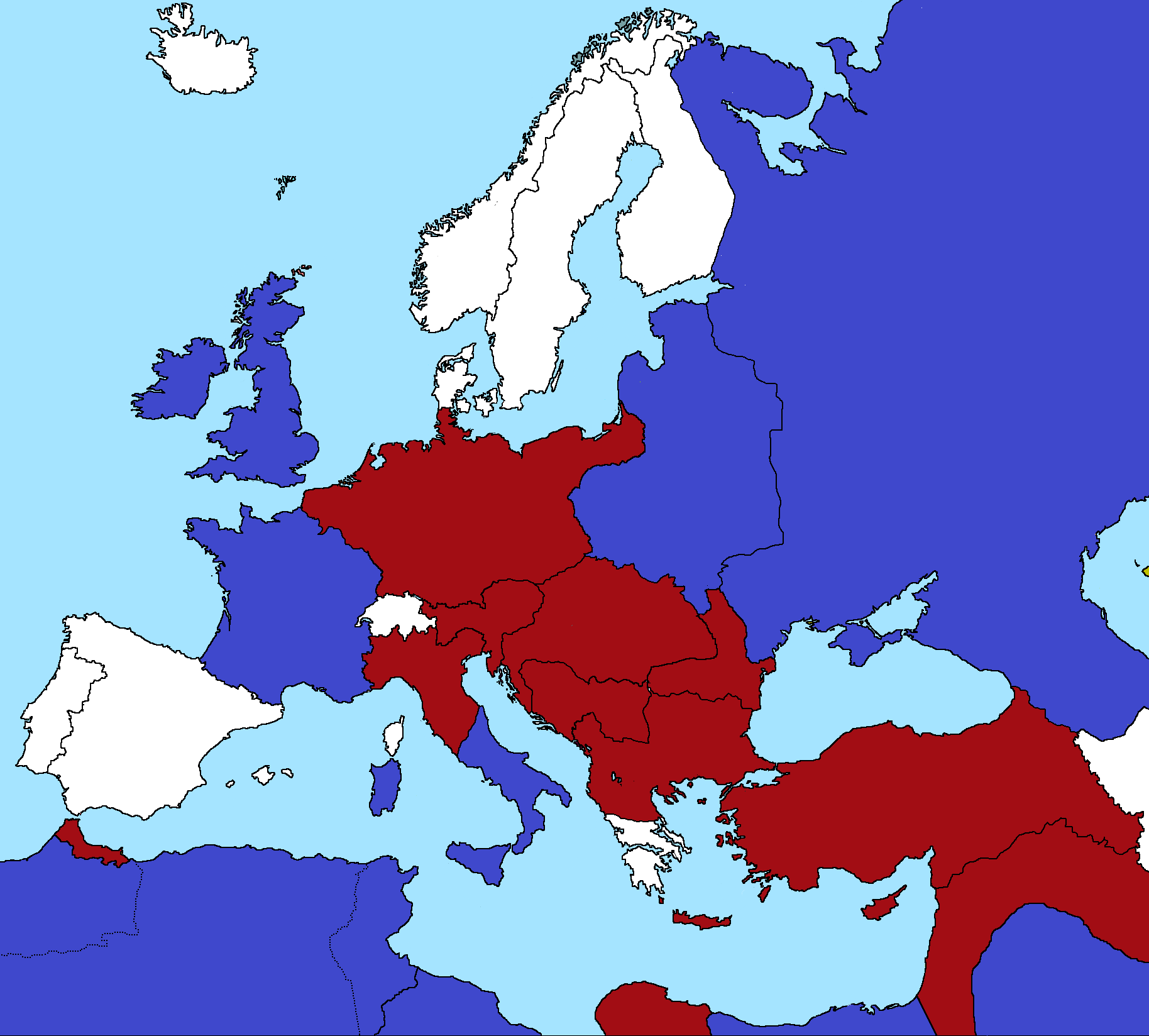 In 2034, Soviet Russia, Poland and the losers of the Great War decided Germany and his allies become so powerfull, then the Conference of Maykop started. The conference started in 20 February, 2034 and then ended 1 March. The new ''Allied Powers'' decided to declaring war against Germany, because ''fascism is harmful for Europe''. Now, they will fight for Europes-no, World's glory. The Axis will win it and spread their ideology and crush their enemies. Or, Allied Powers will be glorius and save the world, too.