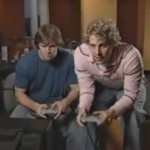 With 3,500 playthroughs, 2000 of them were unique, meaning 43% replayed our game at least once!
The choice whom to kill was evenly split among everyone except a quiet and uninvolved watchmaker. I guess most took pity on the poor guy!
About 73% played as a Male
Half skipped on speaking to everyone on the Gala - I guess some just seemed more interesting than others!
Only 25% of gamers influenced a potentially violent revolutionary to pursue more diplomatic means. I guess desperate actions are understandable when your voice is so marginalized!
A whole 1/3 convinced a certain powerful character to use her fame to speak out for women rights despite potential backlash! A wise decision? Play to find out ;)
Another 1/3 stole a random key they found - are so many of us slighlt kleptomaniacs? Or perhaps just too used to the gamey keyhunt mechanic?
Almost half (43%) ruffled through other people's clothes. Yikes - don't think I'd got a party with you folks hehe!
Some expected stuff, some less so. I wonder how much can be attributed to the players approaching Postmortem as a "game" or reflecting their true moral compass? Give us your thoughts below!
---
Learn more about Postmortem and Vote on Steam Greenlight!
---