Epistory has a secret.
Beneath the papery structures of its origami world, between the lines of fairy-tale narration which shape the player's journey, and behind the surface plot of conquering writer's block, there is a secret story waiting patiently.
It's not immediately obvious, but there's a story behind the story.

We've carefully structured the narrative arc of Epistory to build towards a climactic ending, a revelatory final act. We hint and prod and poke and pry and suggest and question all through the game so that (we hope) the final scene is something you'll remember for a long, long time. Something that will make you look back over your journey and think "Oh my!" as mysteries snap into place.
We don't want to ruin that by actually the secret away. Not yet. This post is a spoiler-free zone. Well, more or less. Maybe even letting on that there IS a twist is a step too far, perhaps it encourages a suspicious frame of mind and changes the way players play.
But we also want to talk a little bit about the story because, well, we think it's pretty cool. And if you don't look too closely, it's possible you'll miss it all together.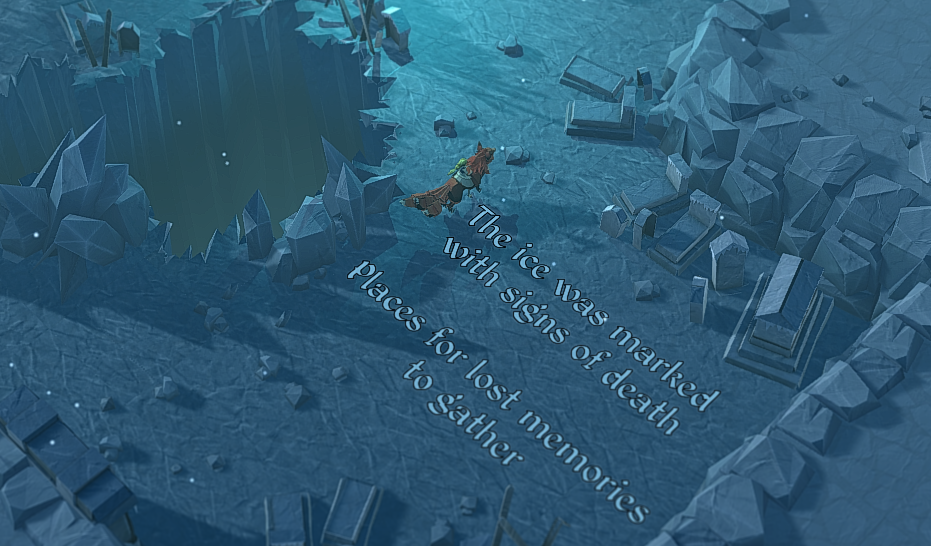 Epistory is a typing game in which all interaction with the game world comes from the keyboard - typically simply by typing the name of things. On-screen prompts as you to type "wealth" or "treasure" to open a treasure chest, or "bug" or "vermin" to destroy a dangerous insect. Adaptive difficulty helps to scale the game to each player's skills while still enjoying their experience.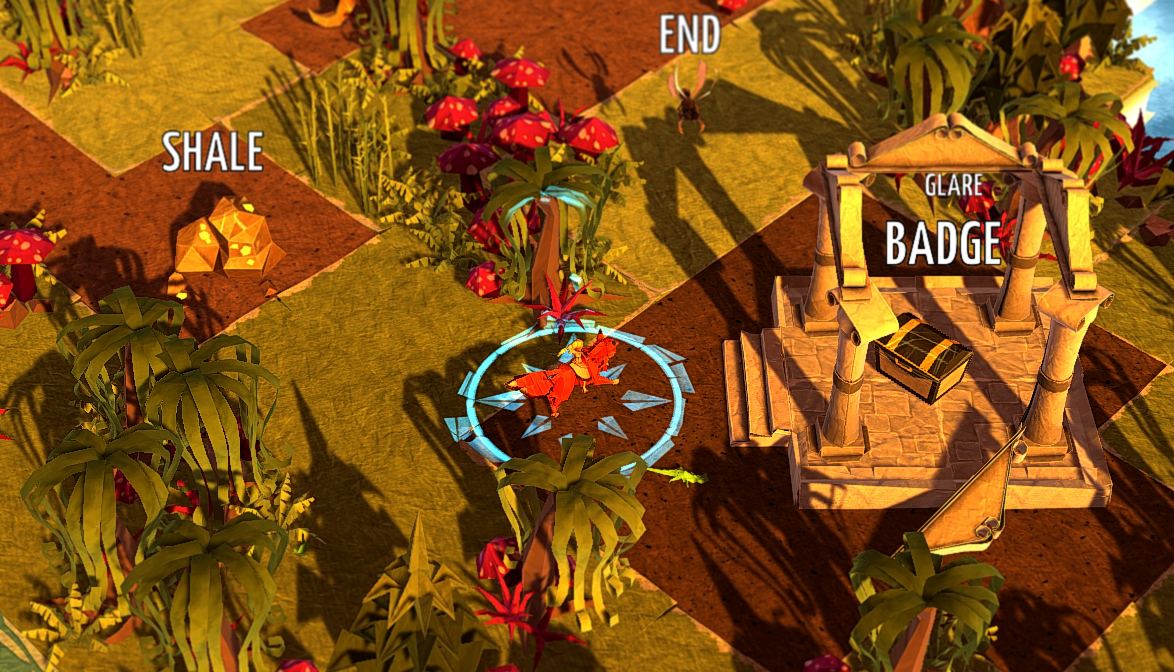 But this typing mechanic runs more deeply than gameplay: it is at the very heart of Epistory's secret. A secret buried in the models and props that litter the world; in the environments and the creatures which corrupt them; in the jagged text and confusion of narrative voices, the restarting introduction and tangential poetry; in the elemental magics you wield on your quest.
The story is told through little snippets of text littering the landscape. These fragments of story are being told by a writer, trying desperately to piece a novel together. The author needs help from her muse - that's you! - to find the story. We've talked a bit before about how we try to subtly establish the author's voice. As the player journeys through the world, their actions will trigger events - large and small, good and bad - which affect the destiny of the land.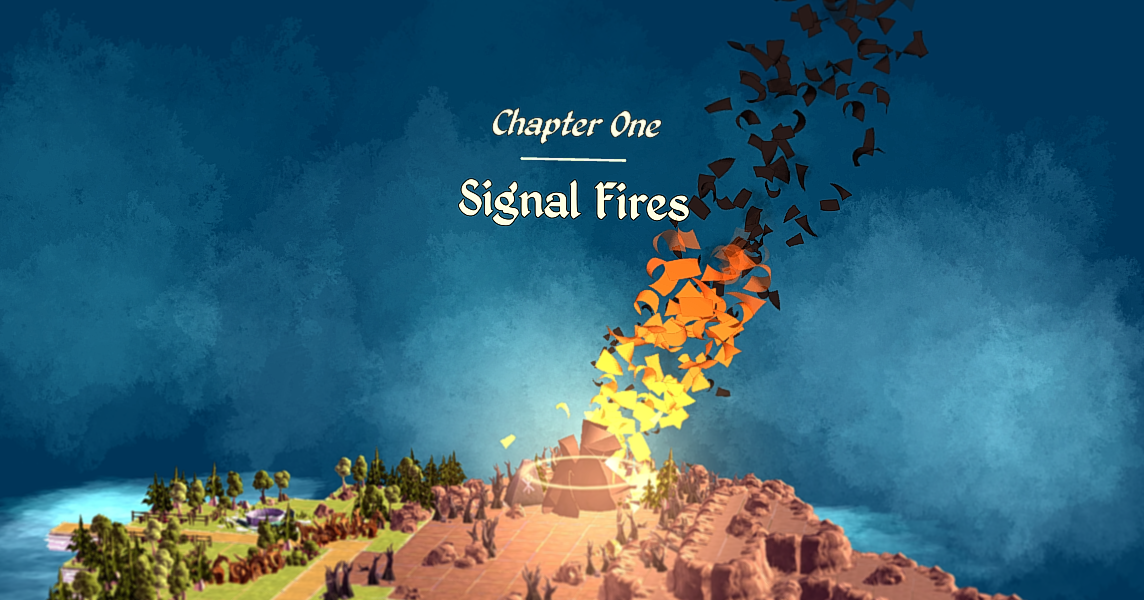 A lot of this story looks like nothing more than pretty "prosetry" - poetic words which decorate the landscape, which add a little context and meaning to the player's action. But there are outliers, lines which don't really fit the pattern of an author telling a story, or which don't really "agree" with the level that sits around them. Perhaps they speak of things unseen, or impart voices which aren't there. But they all have meaning.
Like any good adventure, Epistory's journey is not just seeing about strange lands or surviving unexpected perils. It is about character, identity, and discovery. For the greatest adventures lie within, rather than without.

Epistory will be out on Steam the 30th March 2016. Check it out!