Why yes, yes that is "Wyv and Keep: The Temple of the Lost Idol" running in Linux. And no, no it's not an April Fool's joke!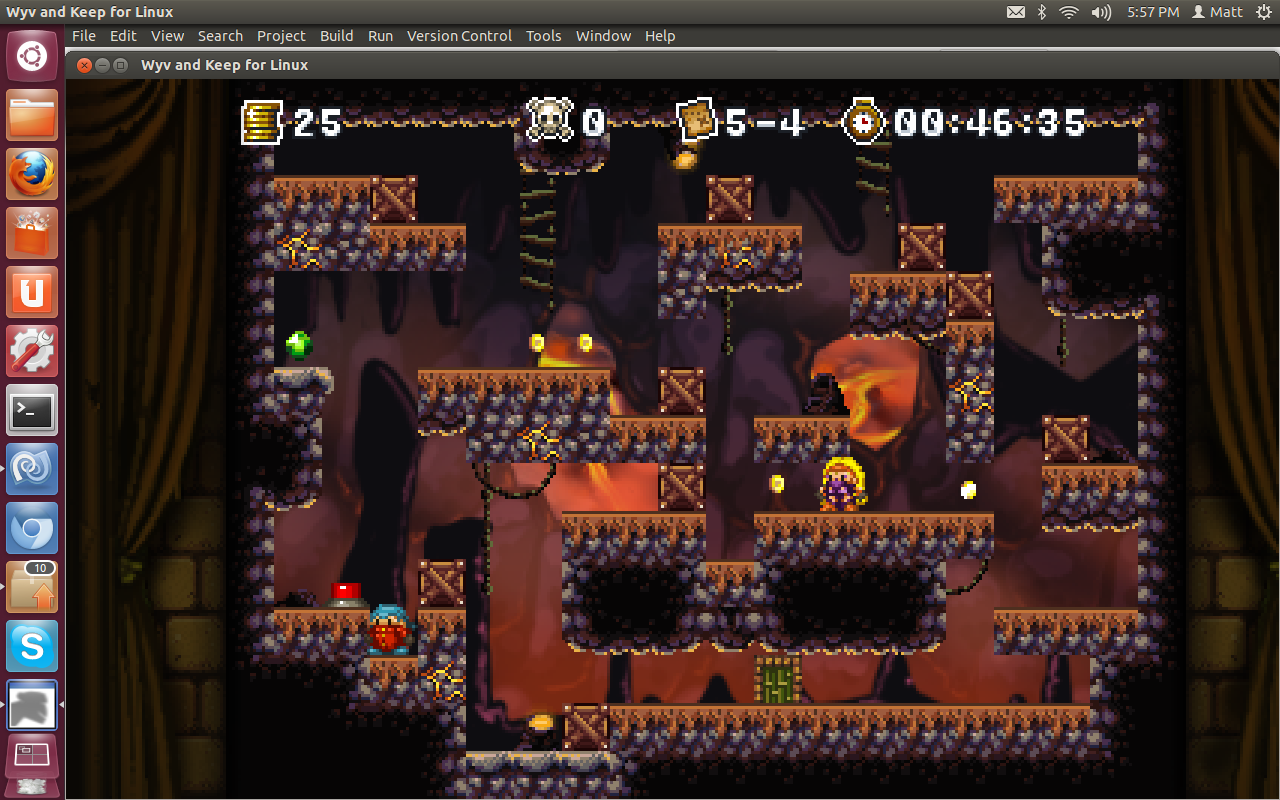 No really! It's not photoshopped!
What it is is the magician-ing of our new friend and fellow Colorado dev Matt Greer, an indie with big ambitions and apparently some sick porting skills. Oh, did we forget to mention he already just about finished the new OS X port? Yup, no longer will Mac users suffer the obsolete v.0.907 alpha! You'll soon have a brand new sparkly beta. And Linux should follow not too long after that.
And dare I say… actual release could be in sight?? We won't put a date on the game until we're 100% positive (so as to avoid another "Summer 2012″ debacle) but I'm happy to say this is the SUREST I've ever been, of all the times I've been sure, that our little baby will finally be released out into the world very soon. Because not only are these ports looking great, but the beta testers are hunting down the last of the bugs, and, oh right, David's nearly finished recoding the online mode. From the ground up.
Brand new.
So maybe you can actually play it this time!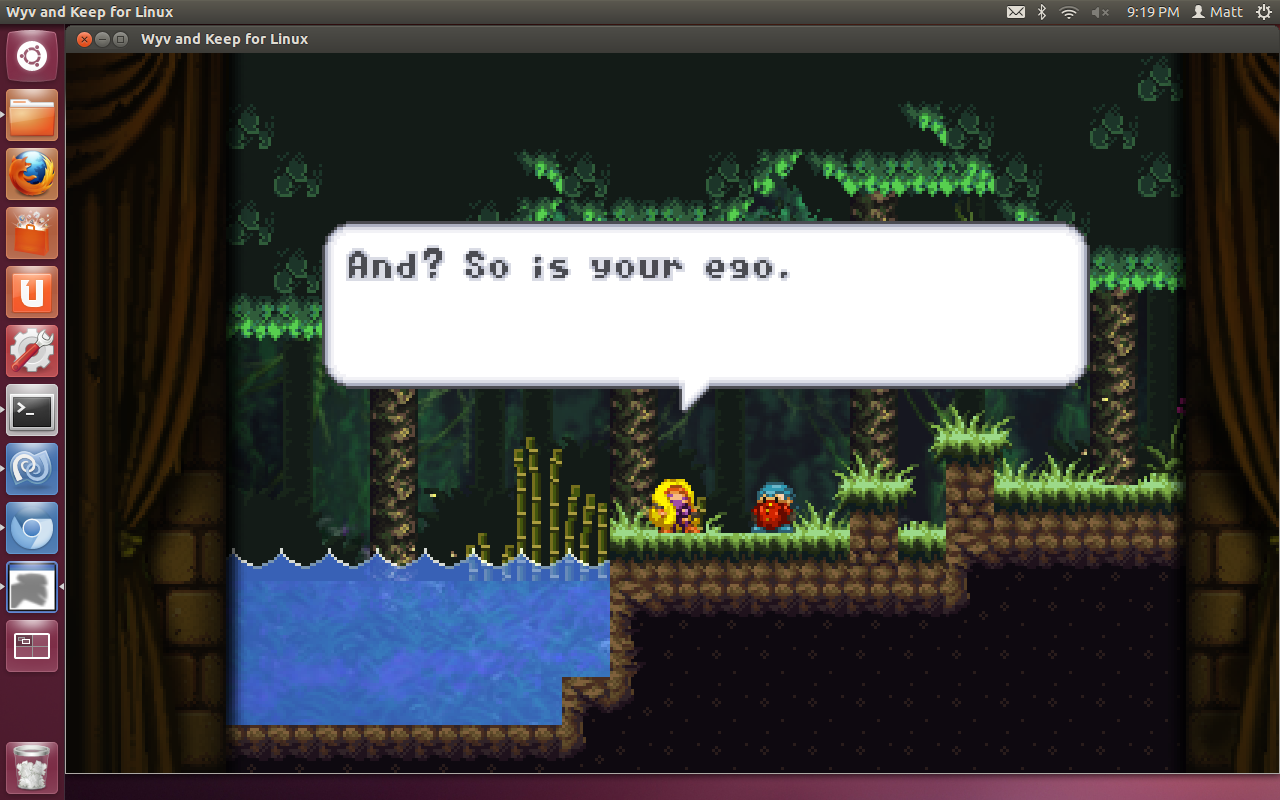 I look forward to giving you more great news in the following weeks, and if you've been waiting to get in on the beta, this could be your last chance!
Grab Wyv and Keep now, and get the Mac and Linux versions as soon as they're ready! :D
...wait, April Fool's Day was yesterday...