The Skeleton War - Article #1 - Main Limb Mechanic
As the name suggests, everyone partaking in The Skeleton War is a skeleton. As a skeleton, you're made up of six parts. A head, two arms, two legs, and of course your rib cage.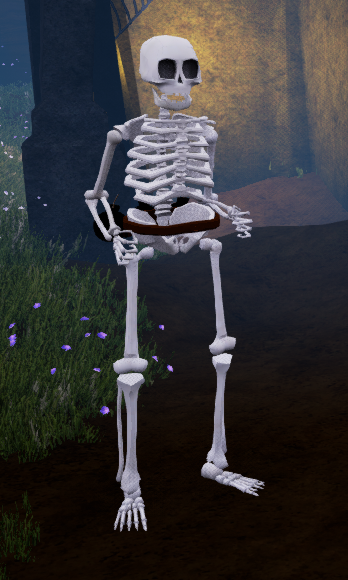 A typical player character
Your rib cage works as your central part, while the other limbs all support it. As you fight, if you lose a limb, you can keep on fighting. Once you've lost all of your limbs and your head, leaving only your rib cage, you are vulnerable to fatal blows.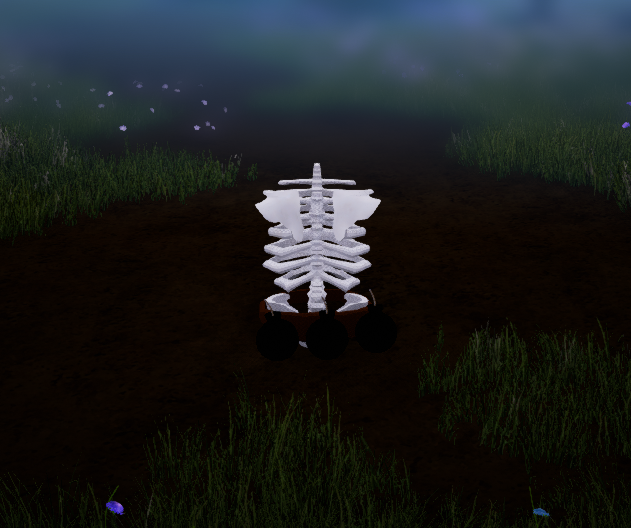 A player's rib cage
However, you can also pick up limbs from the ground, reattaching them, keeping you in the fight even longer. It doesn't matter which socket you have free, you can have two left arms or two right legs. You can even have legs for arms.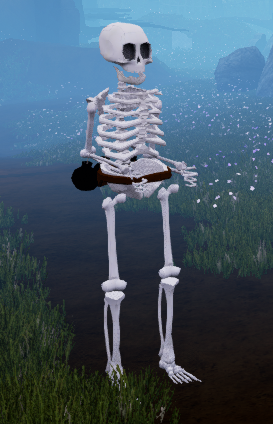 A player with two left arms and two right legs
There are side effects to losing your limbs, other than just being closer to death. If you lose your head, your screen will go blurry, inhibiting your vision. Without arms, you won't be able to use a weapon. With only one leg, you will be hopping around and move slower. If you've lost both legs, you will be slowed even further and be unable to jump.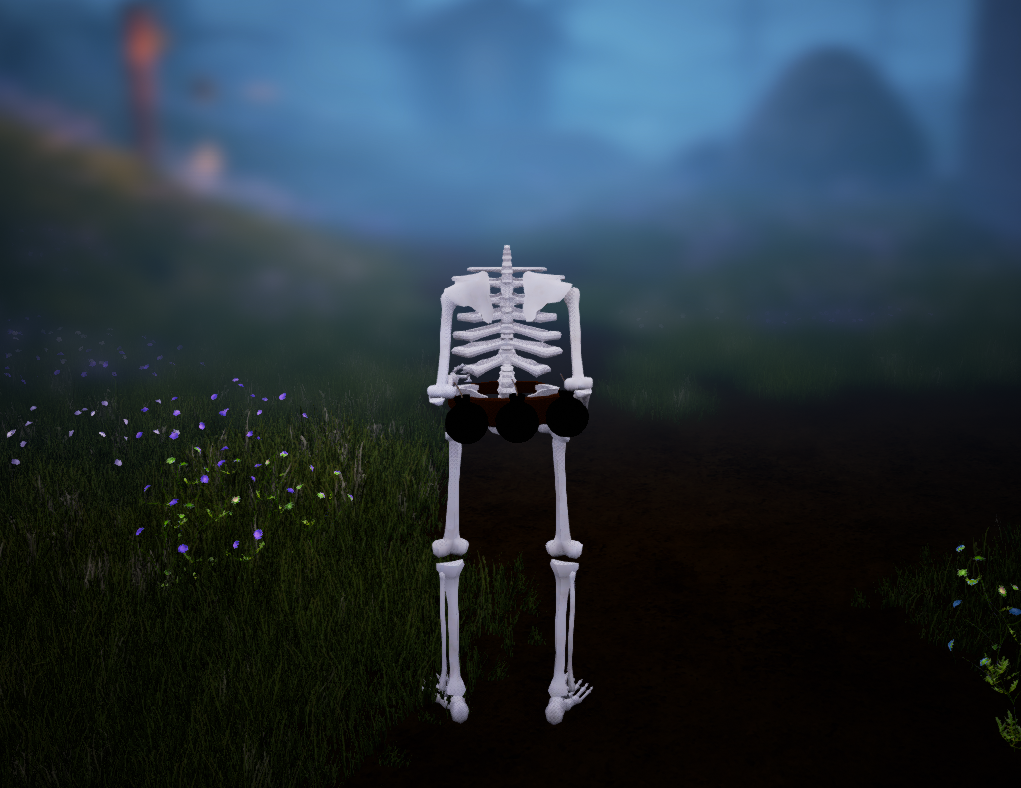 Losing your head will make your screen blurry
Please follow us on:
Thank you for reading and we hope to see you in The Skeleton War soon!