Have you ever dreamt of being a Mafia Godfather? Such status gives you certain privileges, but sometimes yiu could get in trouble.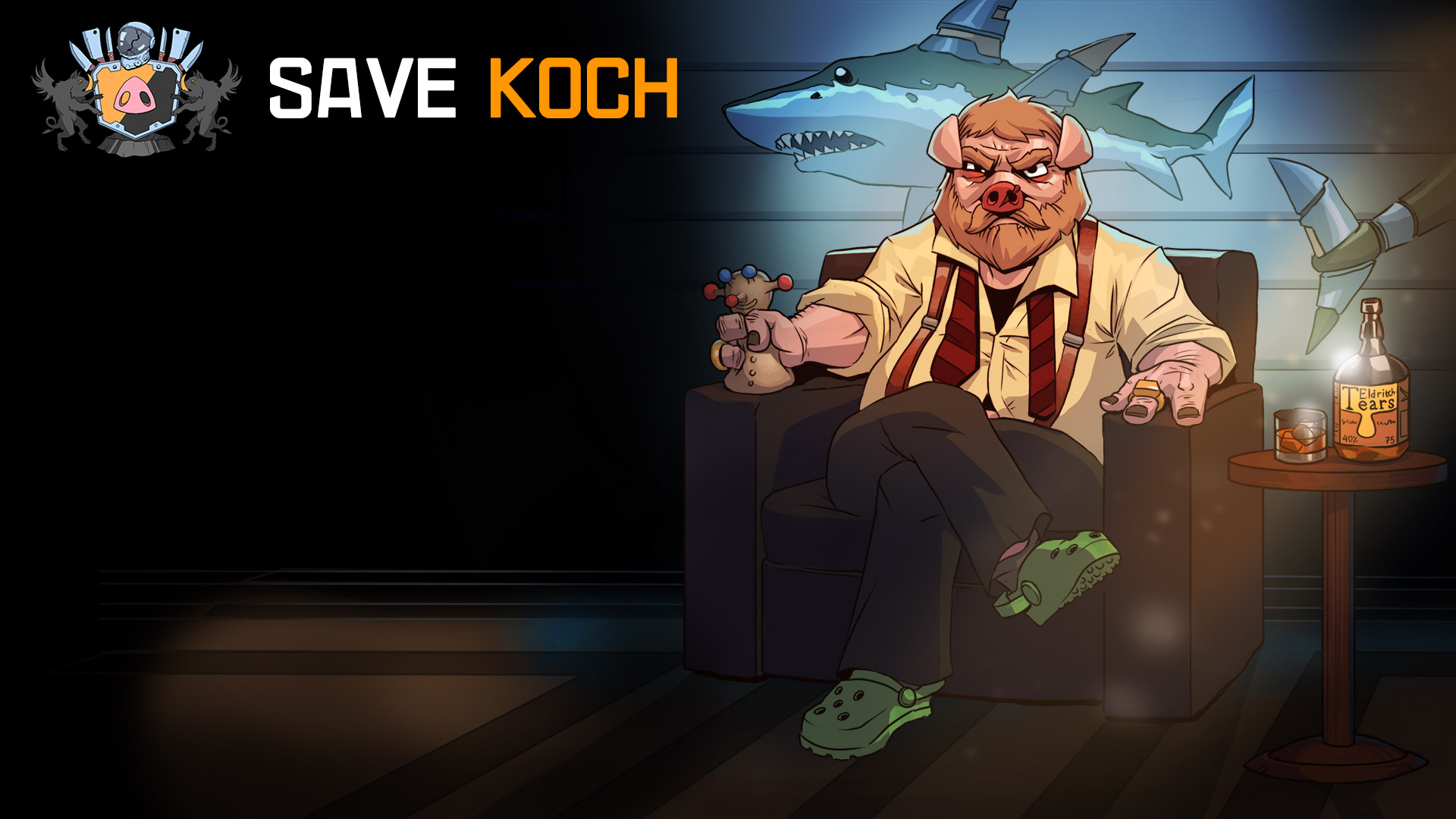 In Save Koch you play a Mafia Godfather, Jeffrey Koch, and your Empire is in total chaos because of some unidentified sleeper "mole." It's time to act, but you need to be smart. Make use of your trusty goons, crooks and associates, each with unique skills and abilities, but trust no one. Uncover a conspiracy, find out who the challenger is, and get that mole!

Make strategic decisions, join unexpected alliances, hire detectives, bribe or even torture witnesses, if you have to; do everything to find the criminal mastermind challenging you. And also flush out that mole. And make sure you don't become a victim. Each decision has its consequences: for the residents of the city of New Kandinski, for your thugs, the Family, and, even, for you. Life is at stake.

Oh, and yes—you are, quite literally, a pig. You have a snout and some stubble.