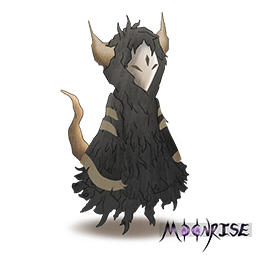 Moonrise
is an open-world real-time strategy game. Explore a vast land rich with demonic creatures. Establish a base, and venture forth to eliminate the powerful beings that have overtaken it. As you venture, you will come across great artifacts to bolster your warriors, and great resources to enhance your fortifications. In this land, the will of the leaders is absolute. One false step, and all of your creation will fall under. Intricate care is necessary for your warriors to survive to the next battle. The creatures of this world are powerful- are you able to stand up to them?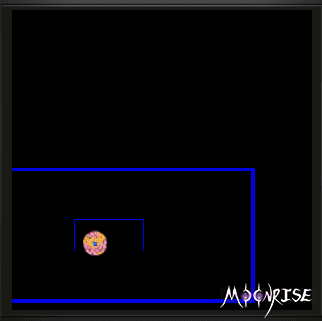 Explore-
Explore a world rich with conflict, where there's always a new challenge to endure. And reap the rewards of such ventures. The lands are wide and vast, and the journey will be perilous. Do not get lost- always know your way back home.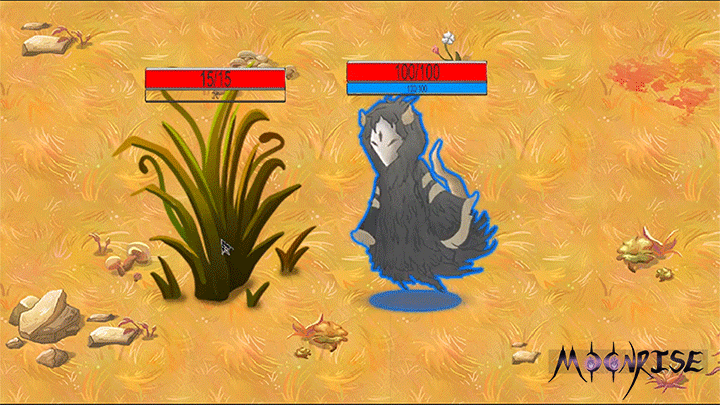 Gather Resources-
All of this world has something to offer- whether it be the nature around, or from the souls of defeated enemies. Use those resources to build your base and your army, and wage war against the vast enemies of this land. As you explore more, you will find powerful foes- slay them, and grow your warriors even stronger with the mystical objects they have to offer.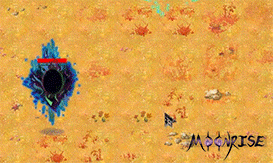 Build an Army-
Build up your home base not only to act as a fortitude against the enemy onslaught, but also to enact key, pivotal research points. Whether you wish to give your warriors greater health and mana, or advance them down further into their class, building your base is the only true way to get the advancements necessary for engaging more powerful foes.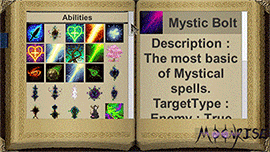 Research-
Whether you choose to spend your hard-earned, limited resources on empowering all warriors, or just a select few, researching various upgrades for your army will allow you to further craft and define the complexities of your army to a solid degree. And those who wish to venture even further will find themselves that much more fruitfully rewarded.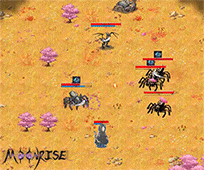 Wage War-
At the heart of Moonrise is waging war against the multitudes of foes of the land. Foes will wildly vary in volatility, and it is up to you to command your warriors in such a way to slay them without becoming slain yourself.
Never stop moving- movement is key to avoiding attacks from enemies while still striking at them yourself. You can avoid enemy attacks by simply moving out of the way before the attack lands. By using clever tactics, you can survive many adversaries and come out unscathed and ready for the next fight.
Invoke powerful spells to your advantage- there are many different beings at your disposal. Making use of their talents is the only way to come out successful, and to defeat even the strongest of enemies. In Moonrise, there are dozens of spells, each with wildly different uses, able to be enacted and used as how you see fit to command.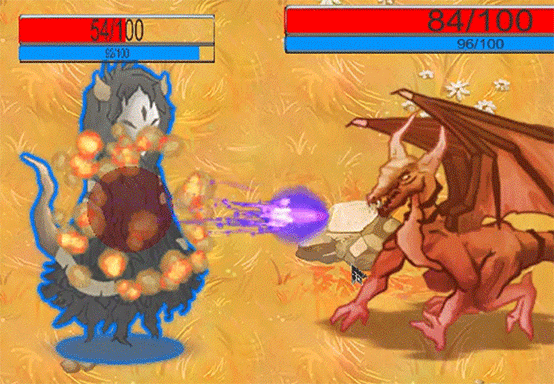 State of the Game-
This project is very deep into its development cycle now. There is a considerable amount of work that has been done to make the game playable, and as the game sits, it is currently in an Alpha state. There is still more work to be done- we have yet to finalize key features like a saving system, and have yet to get further into our desired open world elements. In addition, while we do have a lot of art done for the project, there is still some remaining, and we have a lot of animations we still need to create. Music and sound effects are the same story. But, as of right now, the game definitely plays like how we envisioned it- lots of tactical complexion backed up with a lot of intricate micro requiring you to not only think intelligently about what you are engaging, but also act swiftly before your units get overwhelmed and killed.
Our current goal in regards to the project is to be able to release a playable game by 2020, or sooner if plausible. We may also consider releasing a Beta version of the game for many to play and test, given enough people are interested, but even with that there will be some time before we reach that point.
Given the game's current state, we believe that it would be beneficial to begin to show off the game to you all, the community. Let us know what you think of the project, just by simply typing a comment below. We'll be happy to answer any questions regarding Moonrise. Thank you for viewing our page!