Hello everyone! Trochi Studio here, first of all we would like to say that whilst this might be our first post on IndieDB it is not our first gameDev blog post, if you would like to see what our game looked like some months ago here is the link to our old blogger page, Trochistudio.blogspot.com.
To start of with, Lyto is a game that focuses heavily on movement, throughout our game you will be pushing yourself off of things, pulling yourself towards things, wall climbing and utilizing bunch of other fun mechanics.
The story of our game is still a work in progress but as of now it is as follows:
Lyto is one of many things the god of creation as made,This god is an evil mind that creates dolls, puppets and other assortment of toys to do his bidding, but he made a mistake when he was creating Lyto, he gave him will, and that will power is enough to make Lyto realize that what god does is not right. Now you will follow his journey to meet his maker and confront him, go through breathtaking environments, haunting towns and a lot more in order to give this world it's much needed justice.
The character Lyto:
We would like to start by showing you our concepts for Lyto and how much he changed throughout the time we spent on him.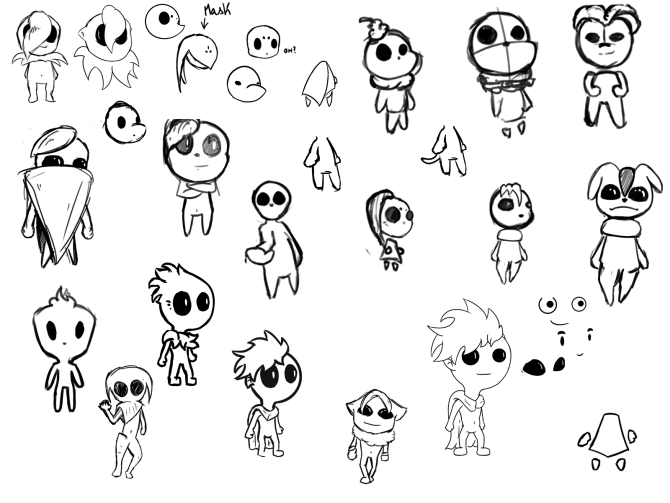 We later picked one of these concepts and tested with him a bit more, here is the result: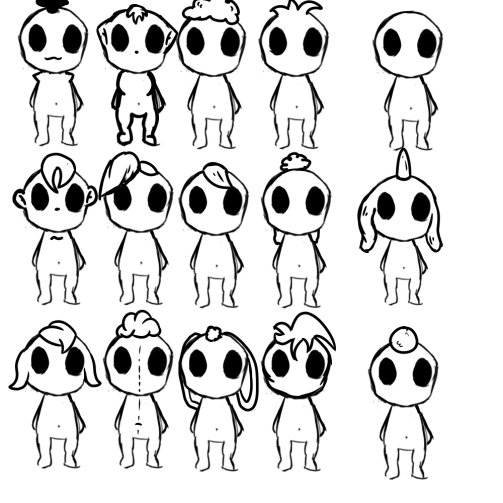 We then picked one that we liked the most, it ended up inspiring our story in ways we could not imagine, our story was really generic at first but this simple design gave it a much needed pop: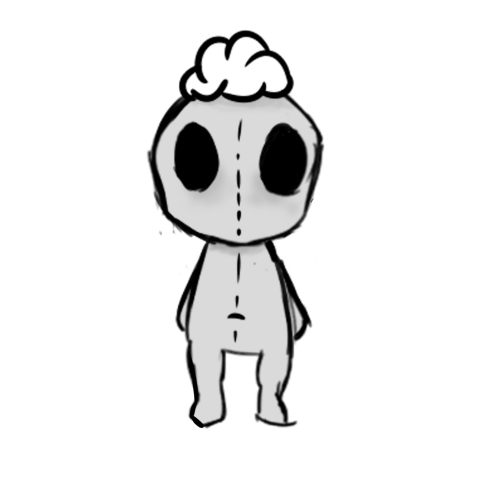 He will still get much love and care from our secundary artist and his design might change but the appeal is there.
Now lets talk about world design, this was a hard one, and since we made such radical changes to our story it has now once again become something we must take on head first, but as we mencioned our world plans on having really good visuals, environments that stick with you throughout the game and our color pallete will follow heavily what you see in shows like Adventure Time, Gravity Falls and Star vs The forces of evil.


Level design was also something that took a while to make, and its still not final but we can provide you a look to what its first design looks like: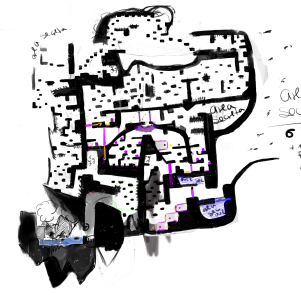 Lastly but not any less important than the other subjects we talked about, are the mechanics, our programmer as been working hard in nailing the controls and the feel of the game to provide you the best experience possible, the game intends to give a good sense of free running and we intend on reaching this with 2 main mechanics, the ability to push and pull yourself and objects, you can use the pull mechanic like a grapple and swing around avoiding spikes and other hazards, you can also use the push mechanic to push yourself off of platforms to boost your jump, there are many other ways to use our mechanics but what fun would it be if we just spoiled it all? Eitherway here is a small video our programmer put together to show you how the mechanics work: Youtu.be


Social Medias:
We have put together social medias to help you stay updated on everything Lyto related and maybe get to talk to us so we can help you with some questions you may have about our game.
Twitter: Twitter.com
Instagram: Instagram.com
Youtube: Youtube.com
Gmail: trochistudio@gmail.com
A see you later:
Okay thats it from us for now, if you have any doubts in your mind about our game or anything you would like to talk to us about feel free to, we would love to help you out in any way we can! Thank you for reading and most importantly thank you for being awesome!