It has been over a year since I for the very first time attempted to design and develop a mod for Amnesia, which resulted in Disponentia. I remember back then that even though I was a bit proud and content with Disponentia as a mod, I wanted to start up a much greater project – I wanted to do something more original and revolutionary. My thoughts began to wander off towards to the old factory area just a stones-throw away from Disponentbostaden. After some thinking, I decided to make a story based on the factory and the new game engine from Amnesia - A Machine For Pigs.
It turned out that the release of the new Amnesia got delayed, so I could not follow my original plan. Instead, I had to start focusing on everything that was not bound by the game. Photographing and documenting the factory became the new focus.
During the winter, I decided to visit the factory and settled down in a room on the third floor of Disponentbostaden (the least creepy floor in RL). Whilst being there, I sneaked around the factory area from early morning until dinnertime, and after a week of 80 hard working hours, I managed to finish the first milestone of this big project – creating 26 engineering drawings based on the entire East Factory.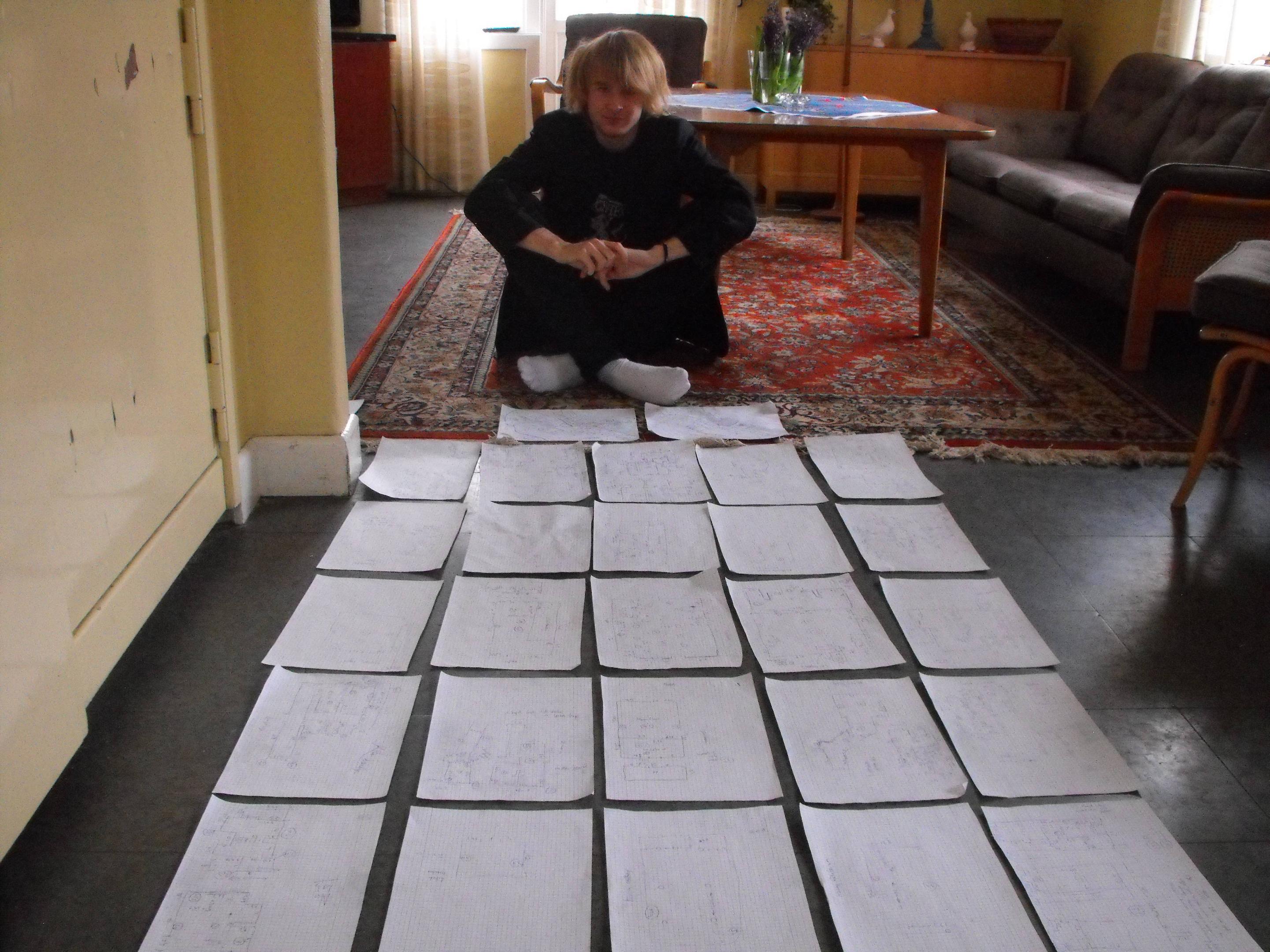 After that, it has been a period of doing nothing, whilst waiting for the new Amnesia game and engine. But the waiting turned out to be in vain. When the game finally came out, I got a bit disappointed. It was no longer possible to use the inventory- and sanity-system in a FCCS mod if you based it on the new game engine. The idea of using AMFP was no longer possible, so I decided to use the old TDD instead.
Now, I am back from the state of doing nothing and everything is going as planned. Building after building is constructed with help from the engineering drawings and a lot of other work is being done!
Soon we will probably see the second milestone being achieved – construct all buildings.
East Factory
The factory has always been an interesting area. I have been sneaking around there a lot as a kid and I have investigated almost every single corner inside the decaying buildings. It was always really exciting being there and you never knew what to find among all the machine gadgets and interesting items.
As I might have told you earlier, the factory activity ceased quite instantly during the 80's. Because of that, all machines, devices and items have been left as they were, creating a really odd and mysterious atmosphere. There are just a few buildings left that are being used for storage and experiments – the other ones are left in a state of decay.
(Pictures that I took yesterday – 2013-09-21)
My goal is to try to build up the same atmosphere by re-creating every single building and use the same sound that exists in the factory area. The story will have some influences from real things that have happened there, but some parts will of course be made up or not be accurate to the real history.