New team member
A lot of new members have joined recently. This week Bencworlidge joined us as Sound Designer. He will be in charge of producing sound effects for the game such as ambient sounds for different in-game environments. So far the whole team is looking forward to hear from him. With all the new team members and their different ideas this project recently has become more and more fun. Furthermore the overall concept really improves over time and with the contribution of those new team members.
Subversion (SVN) repository
Last week we deployed Redmine, a project management tool. This week we installed SVN on our server to easily share progress made by team members with the chance of rolling back changes in case something goes wrong. NavySeal already committed his revision1 to the repository so each team member can get his hands on the source files now.
General Discussions
Right now we have a questionnaire planned for the project's members. This way we will determine our expectations and responsibilities as well as chances and risks while working on the project. Furthermore we will redefine the general game concept. A lot of changes already have been made and the old documents are outdated. They will be updated soon and re-uploaded to indieDB so you can get an idea about our new concept.
Background Story
Technetium finished his work on the basic outlines for the races featured in the game. Though we are using common fantasy races sometimes they will be quite different from what players are used to. We are currently creating a world map to visualize the written concepts from Technetium.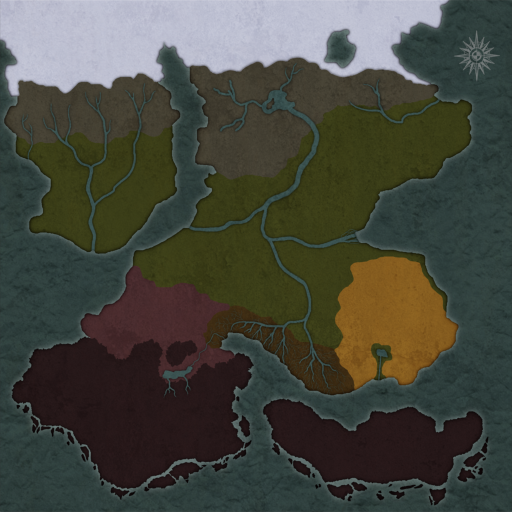 Upcoming
We are focusing on our first environment which will be an abandoned mine shaft. Bencworlidge will do some field recording to get the required ambient sounds while I'm building the necessary 3d assets. NavySeal will be designing an UML-scheme to visualize our concept from his point of view. Technetium is currently busy writing a religious background for our world while Dracowyr is designing a new logo to replace the old one.
Recruiting
Though we have our core team assembled we are always looking for more motivated developers to join our cause. If you are a 3d designer, texture artist, programmer, sound designer or concept artist willing to contribute just let us know about it. New additions to the team are always welcome.
---
Anyway that is all for this week.
If you have any questions or feedback don't refrain from posting comments.
Have a nice day
The Liquidbox Team