This week we have Natalya. She was designed nearly a year ago during our crowdfunding campaign with one goal in mind: She was to be a cosplayer that Lynn would meet at a convention. Things have somewhat changed though, as she is now a regular at Jojo's, campusland's (I'm joking, we don't have a name for the town yet) exclusive nightclub!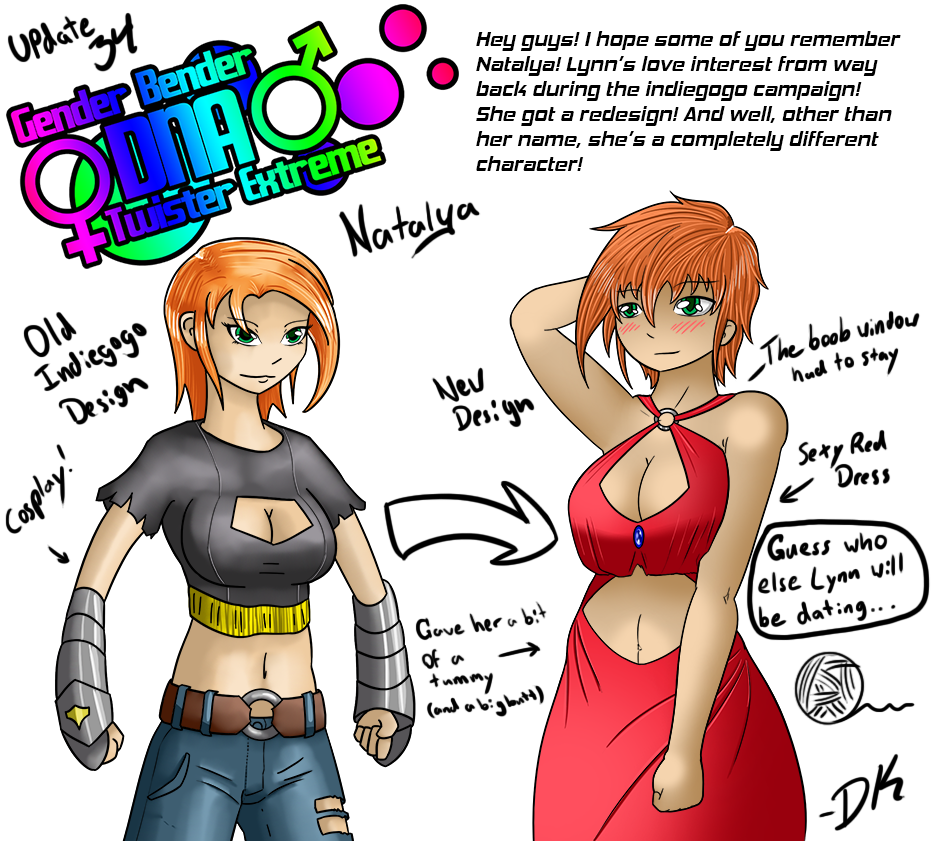 Natalya's original design featured a superhero cosplay (of an inexistent superhero) that was quite sexy. She was toned and fit, but it kind of contrasted with how I viewed her personality.
In her new design she is now a little more timid and reserved. Her body is a little heftier (in all the right places) and we've decided to give her a couple of outfits. She now has a tight t-shirt with jeans as well as this flamboyant red dress. Don't worry though as she'll still get a chance to cosplay later on (probably in the Zara Route).
Natalya has two poses, two outfits, and a handful of expressions. We really hope you'll enjoy meeting her in the game as much as we enjoyed designing her!