Greetings fans of the INTverse! Today we have an exciting update to share with you! This update will be bigger than our previous updates as we will be recapping our exciting weekend at Con of the Mountain, as well as showing off new content and other interesting developments.
Let's get into it!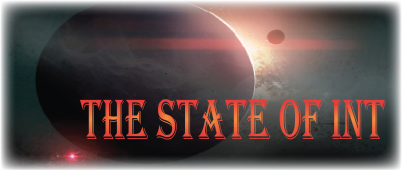 Last weekend our Project lead, Justin, and Writing Lead, Dave, journeyed to historic Clifton Forge in mountainous Virginia to show off INT's latest internal build.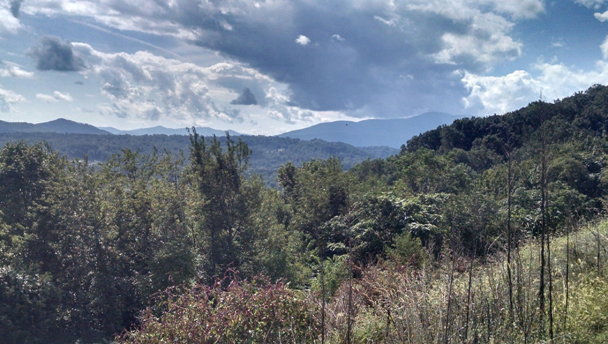 Once we arrived we set up our booth and began showcasing our Internal test build, concept art, and the Initiation.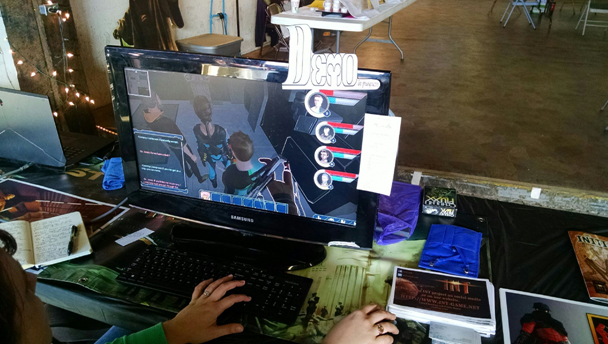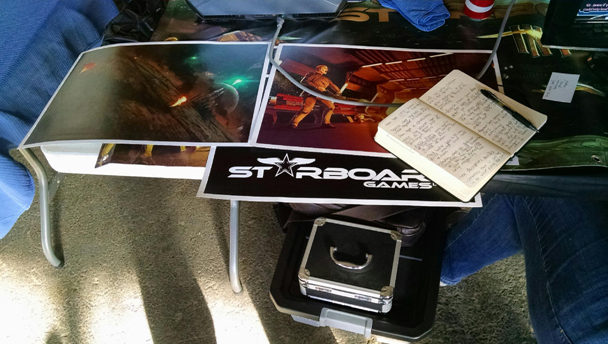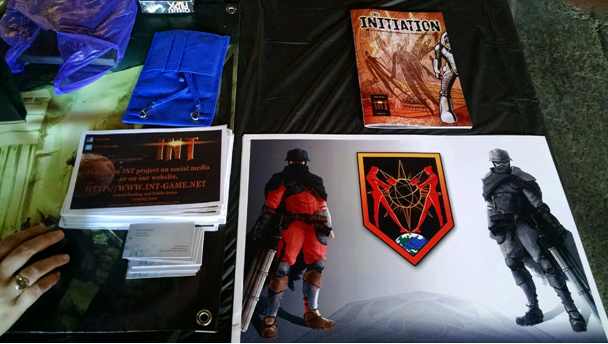 During our session at the booth we averaged around twenty play tests. During these tests, we showcased the game and took feedback from the convention guests. The demo being shown included the first full level for INT, never before shown publicly. This level included the main apartment floor, basement, and roof.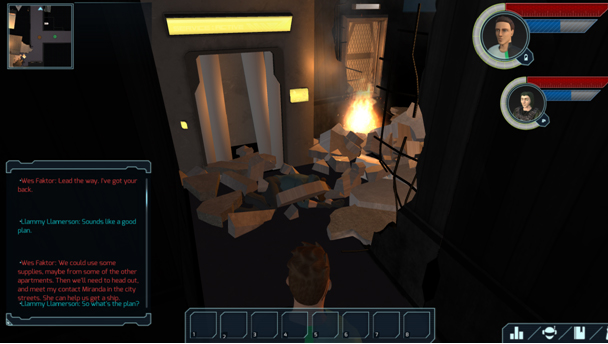 As many of you know by now the game begins in the player's apartment room. After the apartment building is attacked you must find a way out, triggering the main quest. The floor has two elevators, one of which is broken, so make sure you go the right way!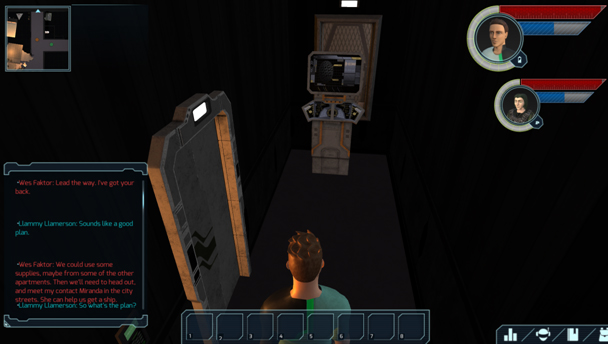 As you explore you may find a few computer terminals. If you use these terminals you will discover valuable in-game lore. This particular terminal discussed the 'vapor' epidemic. You will come face to face with the epidemic yourself during your adventure.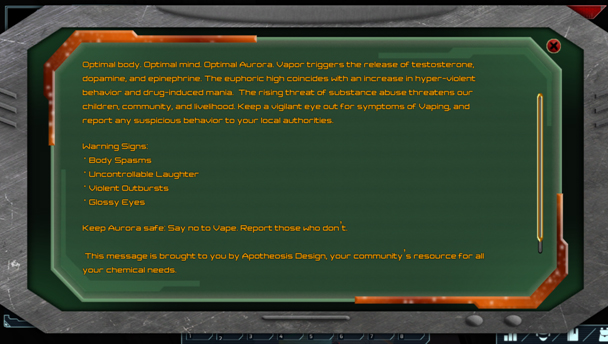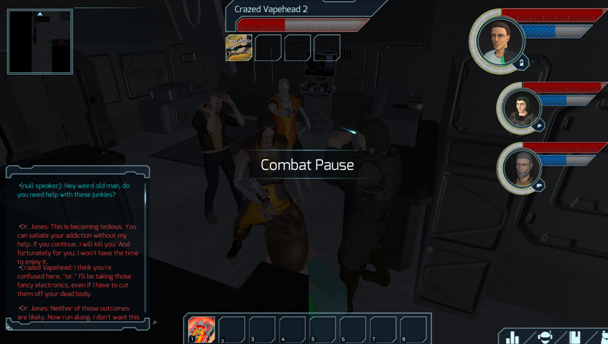 In the basement you will come face to face with several vapeheads who are busy harassing a potential party member. This older gentleman's name is Dr. Marvin Jones, and you must decideto welcome him into your party or leave him in the dust, or even murder him! This highlights our game's unique randomized companion feature system which allows the player to interact with and meet numerous companions in the game world and then allow the player to decide if they want these companions to be part of their party or not.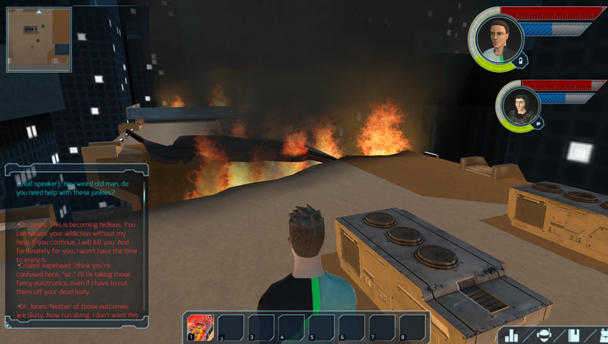 The roof level is another sub-level and it is here you will encounter another companion, Brittany Sellers. In this picture you will see that the player is walking across the ruins of the apartment roof as the city of Bastion surrounds him.
To finish the game, you will have to journey out into the streets and steal a spacecraft in order to leave the war-torn planet.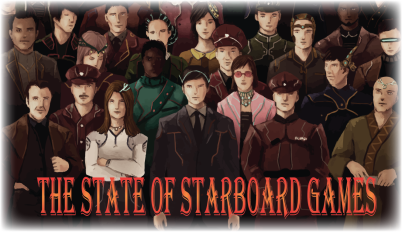 Starboard Games LLC is ramping up for another convention which will take place in Raleigh North Carolina. At this convention we intend to feature more content, fixes, and locations for the player to explore. Between now and then we are planning for an opt-in, pre-alpha event. We will have more details about that exciting event in the next few weeks!
For the past two years, we have worked to provide the public with a free demo of our forthcoming game. We are closer than ever and will continue forward in our task. Please check back each week for exciting new developments and information on how you can get involved. We truly hope that you will join us on this exciting adventure!
If you are interested in becoming a developer for our project then please check our newly designed website, int-game.net, or contact our HR Lead, johnhr@int-game.net.
We are looking for programmers, support staff, and modelers at the moment. Please don't hesitate to contact us if you wish to become involved in the INT Project.
Thanks,
-Justin