Hello rogues and sharpshooters and welcome to this week's update!
This week, our team is over at Con of the Mountain – we have some pictures of the booth set up and the comic for those of you who can't be there! Also, we finally have a podcast update for you! We have the 10th episode of Rogue Space – "It's all in the Sound" – live and ready for you're listening pleasure.
With that, let's jump into it!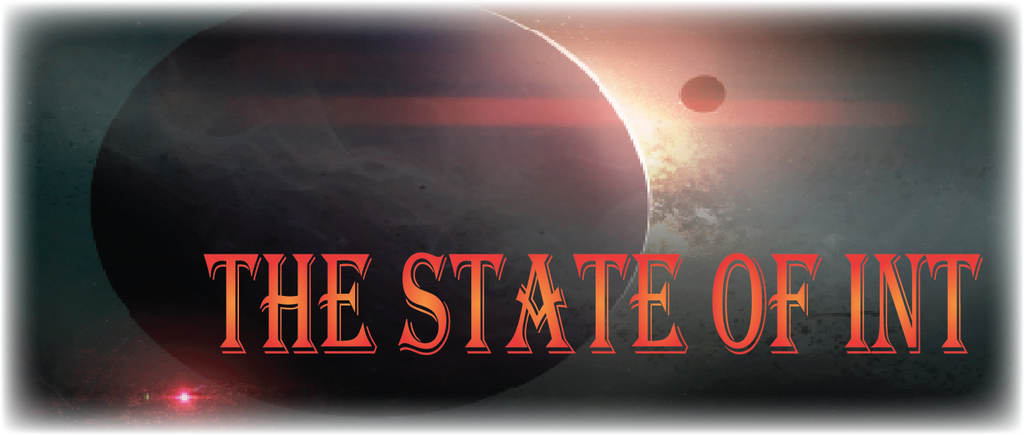 It's finally here! Justin and Dave have made the trek down to Clifton Forge, Virginia to share the new build with the world. We've worked really hard on putting everything together (thanks, Jango), testing, and patching the new build to get it ready for the convention.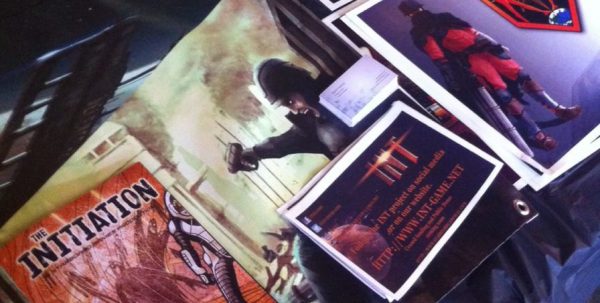 We'll have more info on the build next month, showing off the improvements we've made since RavenCon.
In the next month we'll have images, discussions, and videos for you guys in the coming months as a part of our bid for Indie of the Year. But for now, I wanted to share some of the images from the con for those who can't make it.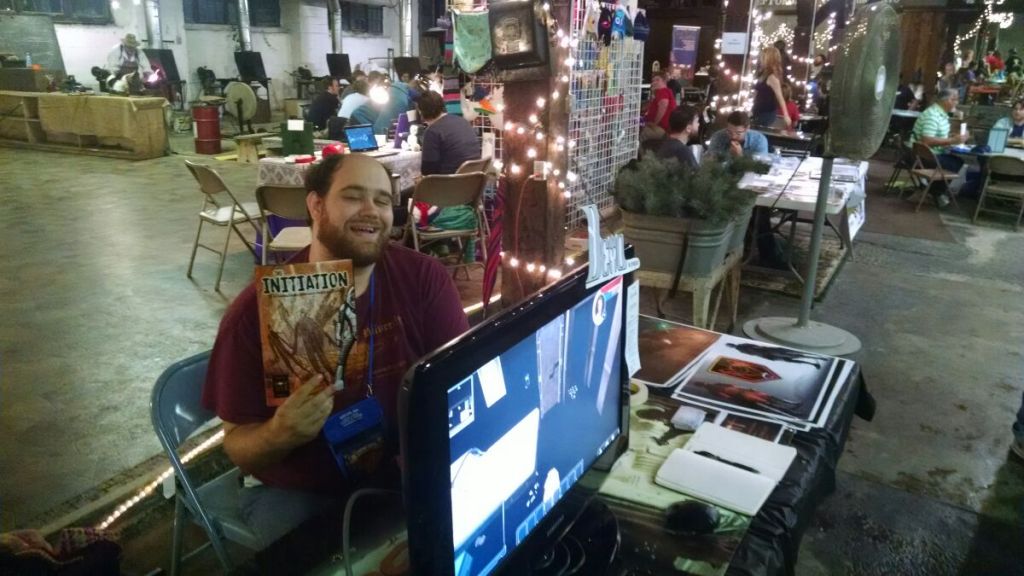 Dave is there, holding our AWESOME print version of The Initiation! Art prints and guest book are set up, ready for people to play the new build! If you come out an see us, let us know! We'd love to know what you think about the game, the comic, and our lovely friends.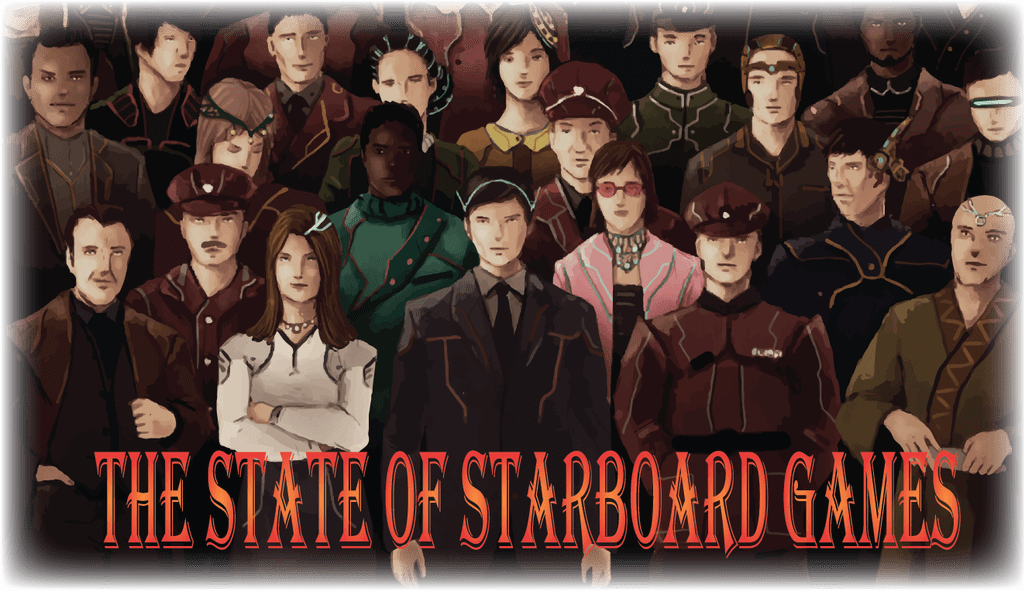 All right, everyone. Episode 10 of Rogue Space is here! In this episode Emily, Dave and Joe talk about games, sound design and Dungeons and Dragons. We also give a quick review of our summer activities, projects and games we played. Did No Man's Sky falsely advertise itself? Curious about the sound design on Fallen London? Listen below to get our very professional opinions:
Listen to it by clicking on this link. Podcast notes will be posted later this weekend.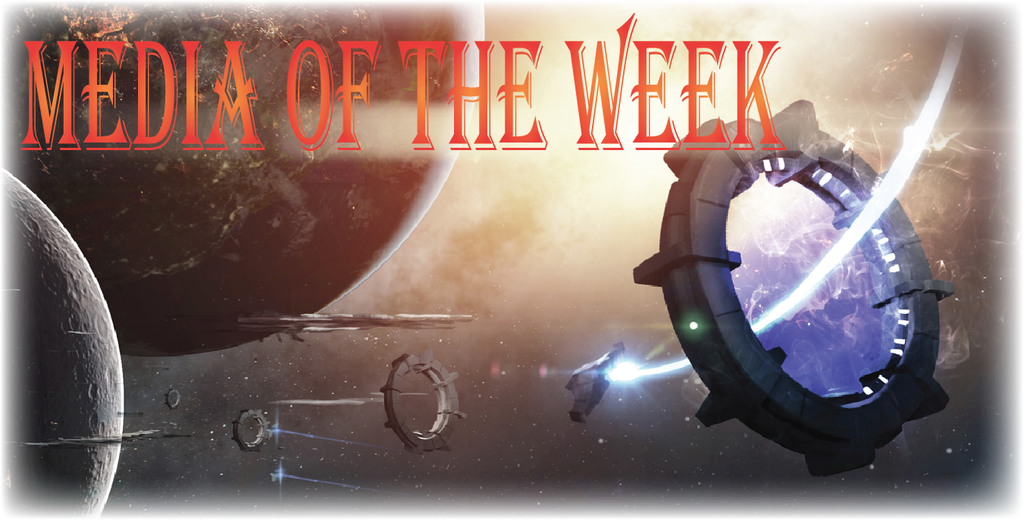 There sure are a lot of weapons manufacturers these days – and that's saying nothing about the future. For a change of pace, this week in our tour of the J10, we look at HARM Information Systems. Software and hardware for tracking your information and holdings – the step before guns in protecting your interests.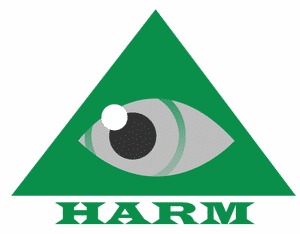 Three business purchased by Zeus Industries in the 21st century (Hellas, Arachne, and Rumor) were combined to form the preeminent tech corporation on Earth: Harm Arachne Rumor Metrics. Rebranded as H-A-R-M Information Systems after the merger, the conglomerate's various public-facing divisions continue to advance biometrics, infometric architectures, and artificial intelligence in the 23rd century. spaceship navigation assistants and domicile interfaces are specialties, H-A-R-M's maintenance and oversight of the J10's and UCE's information sharing networks makes them a constant presence in the colonies. With its business and home software suites and a range of hardware devices for personal, domestic and professional needs, H-A-R-M keeps everyone connected and information protected with its subsidiary holdings.
---
That's it from us this week. We'll be keeping you up-to date on our development progress and other fun stuff over on our on Facebook and Twitter.
Feedback? Send it to us on social media. We'd love to hear from you.