Welcome to this very special, holiday edition of INT's weekly update!
There is unfortunately not too much to go over this week since much of the Starboard Games LLC team is currently on break, but there are still some fun details that we have saved for just such an occasion.
So, without much further ado, let's dive straight into things.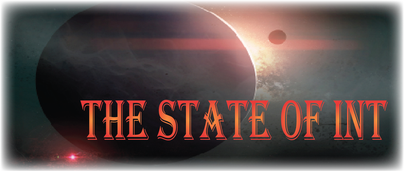 Today we are going to talk about something that is sometimes overlooked in the realms of game development, an element of world-building that we have devoted quite a bit of time and effort to; war time propaganda. During any kind of grand-scale conflict between two or more opposing sides, there is almost always a department of propaganda out there attempting to rally troops to join their cause. The ACP and the UCE are no different in this regard. Both of the factions embroiled in the Interstellar Civil War know that you have to have troops and citizen support in order to win a war as grand as the one they are currently fighting. What is truly interesting about all of this, however, are the different methods they employ in order to do this.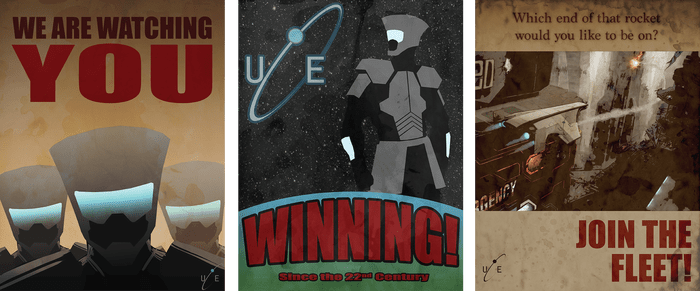 As you can see, the UCE are quite totalitarian in their approach to propaganda. They view their citizens as potential threats, tools, and/or weapons to be kept in line. This fear, combined with their ample capital and great military power, means that forceful language and thinly-veiled threats could be perceived as methods to keep the populace under control. It also could help them to recruit new soldiers by offering them that same kind of power, the power to survive, thrive, and protect their families from the other side.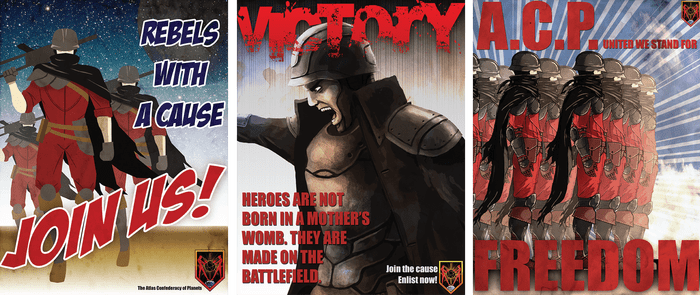 The ACP uses different methods entirely to convince individuals to join their cause. Unlike the UCE who preemptively view themselves as the "winners" of the Interstellar Civil War, the ACP sell themselves as being the heroes who will bring the reign of tyrants to an end. While their words are motivational and oftentimes far more inspirational than those of their counterpart, this does not necessarily make them any more true. Propaganda like the kind the ACP utilizes is put in place to reassure their soldiers and citizens that they are the "good guys" in this war even if that is not always the case. Not everything is so black and white, after all.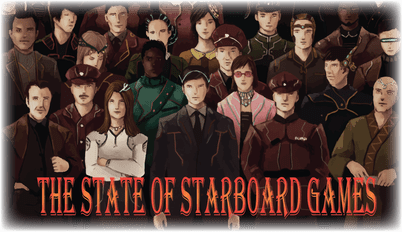 As per usual, everything is going quite well in the world of Starboard Games. The mass majority of our team is currently out enjoying themselves on their holiday breaks and talking about Star Wars: The Force Awakens in the team's Skype chat. General consensus regarding SW:TFA is that it is really fun to watch and that JJ Abrams is a great director, but that it is not the greatest Star Wars film of all time. We are all very excited to see where the series goes from here, however, as it has amazing potential.
We are still searching for some dedicated and fun-loving developers to help bolster our team. Currently we are on the lookout for a Character Modeler, a Texture Artist, and a C# Coder. If you think that INT sounds like the kind of project you are looking for, then make sure to check our careers page and send in your application.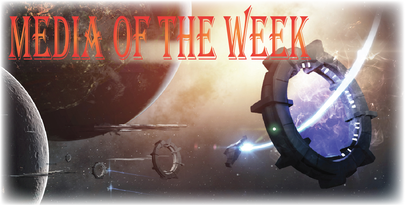 This week we have got a real treat for you.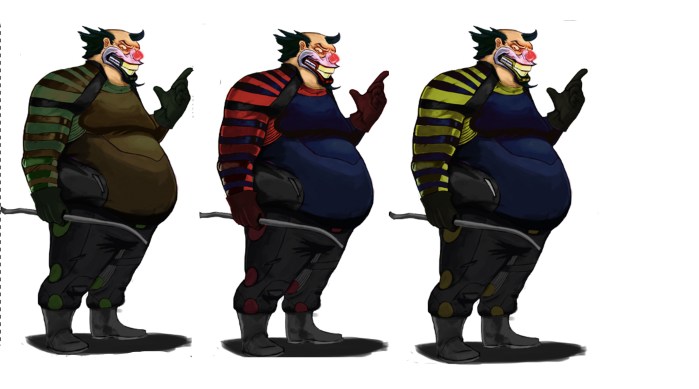 Meet the vape-clown. He is the funny-looking, drug-addicted, big bad boss that players will face in the tubes section of the INT demo. While he might not look all that threatening at first, the vapor-based drug that he inhales through that mask of his gives him a high tolerance to pain, a muddy conscience, and makes him none too pleased to see an intruder within the space he and his other addicts call home.
What is even better is that he wants to wish you all… Happy Holidays~!