Sam von Weasel - The Ranger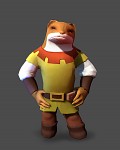 Our new playable character Sam von Weasel sneaks into the game.
This rouge-like character will be played by those who prefer ranged combat.
Attacks
The Volley attack will reign arrows upon his opponents. The multi-shot fires multiple arrows in a wide spread and Disengage will take him out of close-combat quickly
Sir Ruttford - The Warrior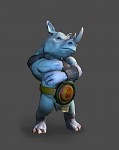 Sir Ruttford don't need any excuses, he will smash anything, in a noble way off course . This is a dual-wielding warrior and he is deadly in close combat.
Attacks
Stomping will push enemies back creating space. Using Whirlwind will begin a spinning attack that last for a couple of seconds. The charge will get him in and out of action quickly and will also stun anything he hits.
Henry Longstaff - The Magician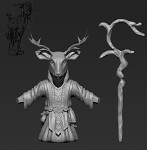 Henry Longstaff believes that brute force is for the weak mind. He rather combine cool words that turn into sentences and those sentences sometimes turn into magic spells.
Attacks
Circle of Santity will create an area that will heal players standing within it. Orb of madness will shoot out orbs that damage anything that gets close to them. The Teleport will let Henry escape tight spots.
Presenting our first Gameplay Video!
This is all for this week! Next week we will be showcasing our game Transphoria at NGC (Nordic Game Conference) and therefor we may not get as much done on Lair of the Madhat. Expect an update soon though! ;)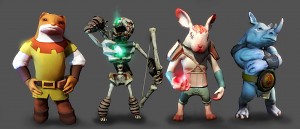 /ManyHat