Welcome and enjoy your stay!
This week there hasn't been so much programming or adding things. So this is going to be a rather short weekly. We planned out the upcoming places you'll visit and the enemies you will encounter. This also includes the first boss, which will be featured in the demo. We also started to work on the dialogs on the demo. First signs can be seen in this little screenshot: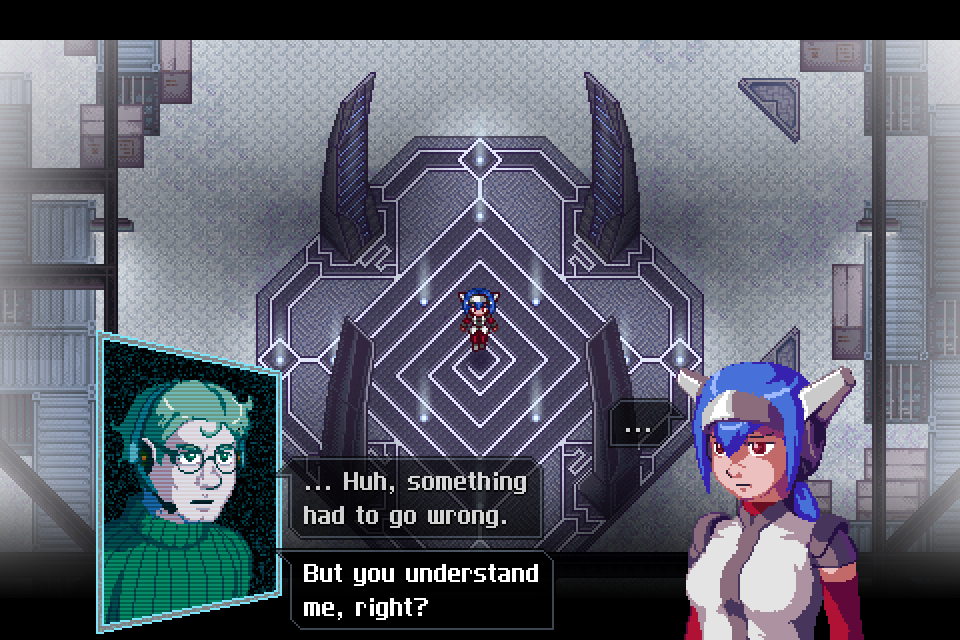 You can see the dialog system in action, as well as programmer talking to the protagonist.
You might also see that there are some new expressions going on. We want to make sure that every expression the characters make corresponds to what they say and how they feel. So you can expect a lot of expressions for each character.
Aaaand… yeah that's it for this week! Next week we probably have more for you! So stay tuned!