Hello and welcome, to the latest INT Weekly Update!
This week we will continue to explore new features implemented in our latest test build. The apartment level has received a visual overhaul. We have also conducted another play test of our card game and you will be seeing firsthand the changes made to it.
Without any further waiting, let us jump right into this week's article!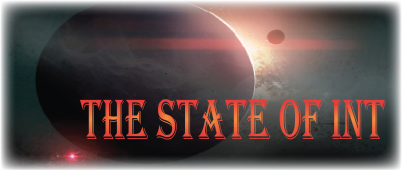 Please keep in mind that everything shown here are still under testing and subject to change, we strive to ensure everything in the final game holds meaningful existence.
In last week's article, which you can find by following this link (https://www.indiedb.com/games/int/news/weekly-update-202), we revealed that when the player character or any of the companions levels up, additional visual cues have been implemented to remind players to spend stat-points and pickup a skill upgrade. Here we would like to show you...
The Stats menu, how else does one quantify a character's capabilities but break them down into numbers? With each level-up character gain a certain amount of points to spend on various character statistics. Players will also see their companion characters' specialties by looking at their stats in this menu.
Another new tool for the players is the Action Queue tab. It logs character actions and visually displays them with a countdown timer to notify players when and what is going to be performed next by the selected character.
The Action Queue provides player with an additional layer of tactical planning during combat. Players will have the opportunity to cancel a queued action and replace it with either the use of a skill or an item. We will continue to refine the Action Queue tab so that it is intuitive and readily accessible.
The Apartment level has come a long way since its first public appearance. Matt Parkin, our Art Director has been revamping the entire level with updated 3D meshes and textures. His latest addition to the revamped level are the new sets of door, complete with reworked 3D meshes and textures. The Apartments now look homey, and at the same time appropriately futuristic.
Our card game has also received a visual update. The new shape of the cards and images are very refreshing and inviting towards sci-fi fans.
Immediately following the visual update, Panda hosted another play test. The game went on for quite a while and it kept us laughing and giggling all the way through. One major issue we have identified from that play test was the possible length of each play session. In Panda's own words, "... this spastic [card game] clearly doesn't have the killer-ness I was going for." We will continue to refine the rules of our card game to ensure it caters for both short and long play sessions.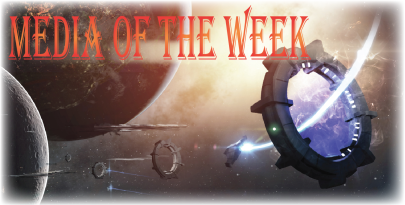 This week we have a short segment Matt has made to showcase the new Apartment Level. It complements the previous screenshot, giving us a feel of what it will be like moving through the new apartment corridors. Please enjoy.
Matt's Polygon Pilgrimage continues. Currently in Episode 28 of Season 4, here you may join Matt, our Art Director, on the journey to become a better 3D Artist. Simply head over to 'polygonpilgrimage.com' to watch the latest upload, or catch up on past materials in its grand archives. Follow the pilgrimage on twitter via @PolygonPilgrim for the latest updates and live stream alerts.
We thank you again for your time and hope you have enjoyed this update! Follow us on Facebook, Twitter, and sign up for newsletter updates at INT official website.
Lastly but not the least, please help us promote our game on IndieOfTheWeek by sharing our tweets from @StarboardGames. See you next time!