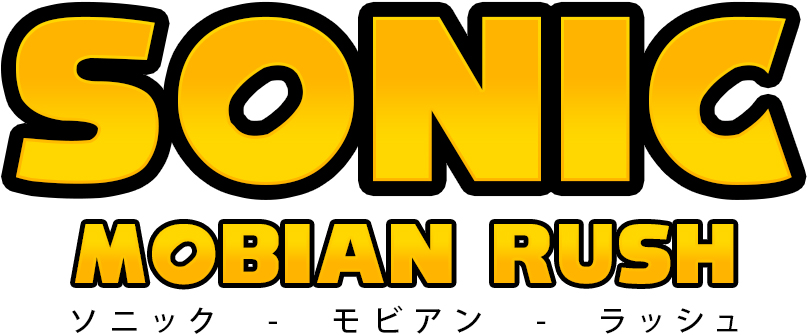 WEEKLY UPDATE #1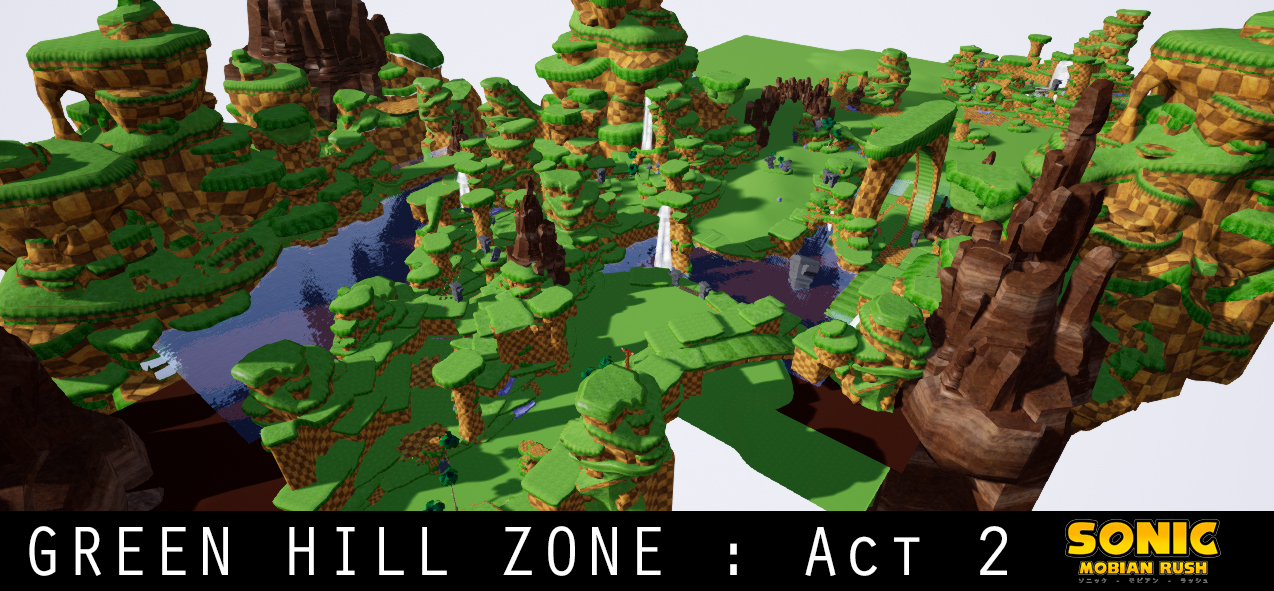 Green Hill Zone Act 2 has made some significant progress. As you can see in the screen above, there are 3 different short paths that lead you to an open exploration area that will be vast and contain multiple different hidden areas for you to explore. GHZ Act 1 and 2 will serve as the tutorial levels that introduce you to the open exploration features of the new level design.
Each Zone will also feature multiple different goals or missions for you to complete in order for you to progress the story. Exploration will be required for some of said missions and objectives while others will be strait forward. Objectives\Missions may include...
Defeat Enemies
Reach The Goal
Find The Lost Chao
Collect Items
Locate Hidden Story Area
Many More...
I am very aware that GHZ has been done multiple times for multiple sonic games, both fan and official. So, Act 1 and 2 will be relatively short but will still contain plenty to do and explore as well as discover some hidden lore. GHZ Act 1 and 2 as well as the Adventure Field will be featured in the Tech Demo releasing later this year. Included in the Demo will be an all-new location that will be your first full open explorable area.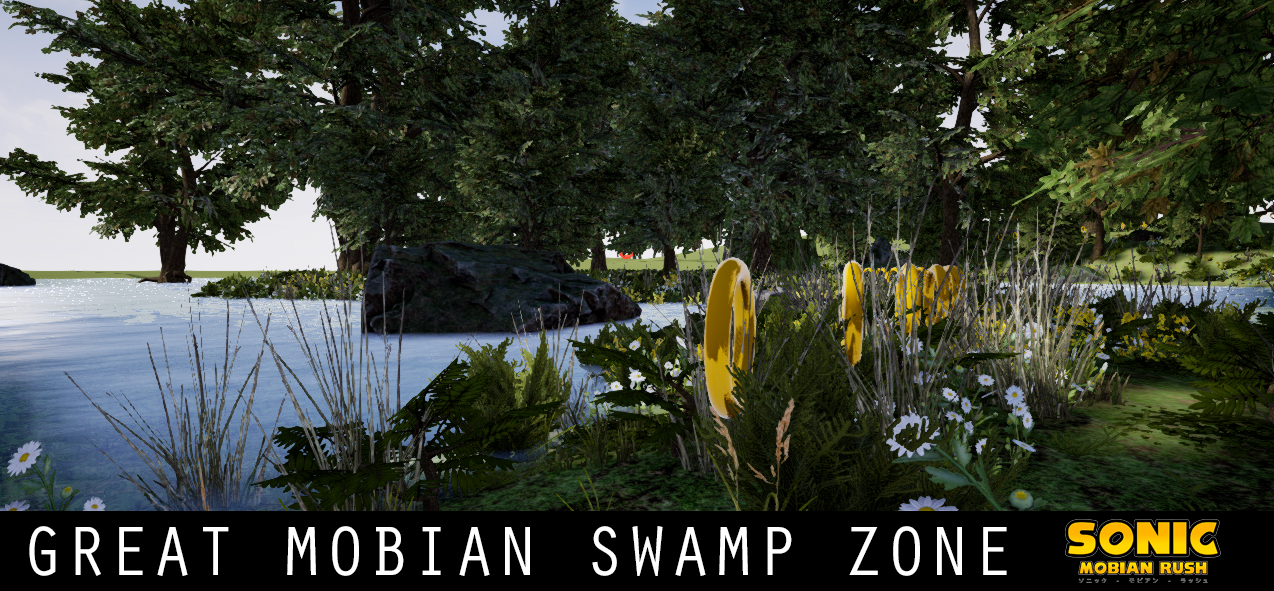 The Great Mobian Swamp is a vast marsh land filled with lush forests, deep swamps, awe inspiring waterfalls and a few other surprises. GMS will serve as a fully explorable zone and as a stage select area for future stages. Unfortunately, there isn't much information to share on this zone, but we will have more info closer to the release of the demo.



In Conclusion, Green Hill Zone 1 and 2 are nearing completion, and Great Mobian Swamp Zone has been announced. I have uploaded more screens for you to enjoy. See you guys in the next update!