Hello Sci-Fi/Western RPG fans and welcome to the latest and greatest "Weekly Update" for INT!
As the days draw closer and closer to RavenCon, the Starboard Games LLC team is working harder than ever to put the finishing touches of our convention build together so that there will be a solid and enjoyable product for you all to experience at the end of this month.
Anyway, with that major piece of news out of the way, let's jump into the deep end of this week's article!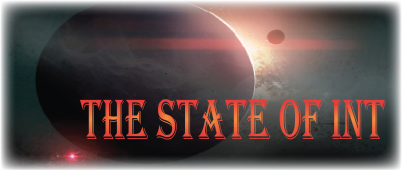 This week we are going to talk about another unique and addictive topic that has popped up within video games and pop-culture on far more than one occasion. I am, of course, talking about the time honored tradition of recreational substance abuse. In other words, today we are talking about drugs.
From the "Death Sticks" of Star Wars to the "Skooma" of Skyrim, the creation of unique concoctions has become commonplace in the process of constructing a believable universe. While the usage of these fresh new recreational substances are oftentimes frowned upon by those societies within the game, their mere presence helps to ground the game's setting firmly within reality. Drugs, no matter how harmful they may be to the individuals taking them, are pretty much a certainty as there will always be those individuals looking to profit off of the habits of others.
The INT universe is no different in this regard as it too has its fair share of drug dealers, addicts, and crooks looking to make a quick buck off of the hottest new product on the market. Also, much like our own universe, while there are issues of substance abuse amongst the upper-classes, the player shall most likely encounter those connected/affected by the drug trade within the bombed out slums and underbelly of the planet Bastion as they fight their way through the ruins to survive.
Upon the planet of Bastion, the drug of choice is a substance known as "Vapor" or "The Dust" which was created by the devilish Prometh Syndicate after one of their founders discovered that a form of coolant gel, when heated and combined with trace amounts of prescription pain killers, inspired within their user a dreamy, euphoric state whether inhaled or taken orally. As the name might suggest, most users grind up this psychotropic substance and inhale it through the usage of a converted gas mask or breather in order to allow it to have a greater impact.
The vapor, much like many of those hardcore drugs like it, can destroy its user mentally. The withdrawals are sharp and intense and the cravings are powerful enough to drive individuals mad enough to attack others in an attempt to get money to buy more. The player is extremely likely to run into many of these individuals and their stashes over the course of the journey, but it will be up to them to decide what exactly to do when they come face to face with the half-crazed expression of a desperate addict.
You may have noticed that there was no Rogue Space episode this last week and, for that, we here at Starboard Games LLC would like to apologize profusely. It is not like us to miss one of our weekly releases, but unfortunately circumstances beyond our control (illness and technical issues abound) intervened so as to make release of the latest episode pretty much impossible. With any luck we shall be able to bring you a brand new episode later this month in order to make up for the one we missed and we would love to hear your feedback regarding what you would like to hear on the next episode!
Starving for interaction with the INT team? No need to fear! The "INT Plays D&D" group shall be gathering once more this Saturday to stream their crazy campaign of armored walls, annoyed highwaymen, a crazed druid, and a demonic warlock who seems to have been dragged into their travels. Come and join them and witness the awful/amazing voice-acting a bunch of game developers have given their characters.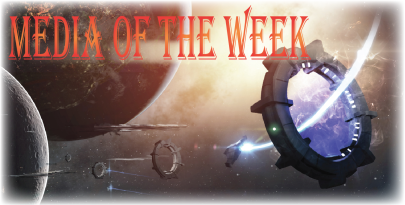 Today we are nearing the end of our tour through the Sol System with the next planet on the list: Neptune!
Neptune is something of the "Poor Man's Jupiter" since it contains many of the same conditions that make orbital space above the Solar System's largest gas giant. Also known as the "outsiders' world," smaller corporations or those forced out of the Jovian sphere of influence due to politicking have found a small niche here. Able to produce Interstellar Drives without any of Uranus' issues, it stands as the last chance for some while operating as the first hope for others.