Welcome to this, the first post in what will hopefully become a long string of weekly updates on INT's development, the state of the project, and the general goings-on of the Starboard Games LLC team.
While these posts shall not delve into as much detail as our monthly mega-updates do, the team came together as a whole and decided that smaller, bite-sized servings of our current plans and progression would be a welcome improvement over the long weeks of silence our followers might have grown accustomed to experiencing in the past. There is no need to be alarmed, however, as this new series shall not replace our monthly updates but shall instead act as a supplement to tide folks over during those weeks between them. To put it another way, we are simply looking to create a greater quantity of progress reports without sacrificing any of the quality.
I know you have not come to listen to me ramble on, however, so let us dive into this week's update.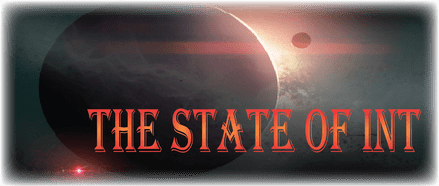 While the completion of the demo is still our primary task at the moment, this week I wanted to start out by discussing a couple upcoming features that are currently in the works for the INT website; the first of which being the introduction of our monthly newsletter. Now I know that receiving a pre-packaged email every couple of weeks may not sound all that exciting at first, but we are planning to release never before seen media and information within these emails weeks before they would be announced to the general public through our website. We here at Starboard Games feel that we should reward our fans for their continued interest in our project and feel that this would be a great way to do that whilst giving everyone an opportunity to stay up-to-date.
The second exciting feature that we are planning to unveil within the next couple of weeks is something that we like to call the INTcyclopedia. This new page on the website will provide our readers with a look into the deep pools of lore that our writers are hard at work creating each and every day. Within the INTcyclopedia you will be able to find information on planets, star systems, corporations, cartels, historical events, and characters that the players of INT will have an opportunity to experience within both the demo and the full game. This feature would be regularly updated as well as our writing team edits, expands, and creates the universe of INT.
The last of the features we are planning to add is a media page that will house any and all new screenshots, videos, and audio features that our team produces. Like the INTcyclopedia, this page shall also be regularly updated as new art assets are created and flagged for release.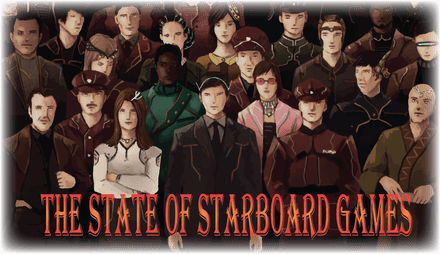 Despite some colds, a few cases of the flu, one case of bronchitis, and a whole bunch of finals that some of our members are hard at work studying for, Starboard Games LLC is alive and well. That being said, we are currently looking for a Character Modeler, a Texture Artist, and a C# Coder to join our team of dedicated game developers. If you think you might be interested, make sure to check out the job postings on our careers page.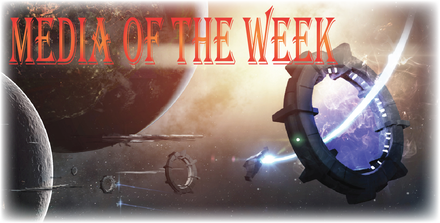 This week's media focuses upon that one companion that players shall stumble across during their fight for survival within the ruins of Bastion is your character's neighbor, Wes Faktor.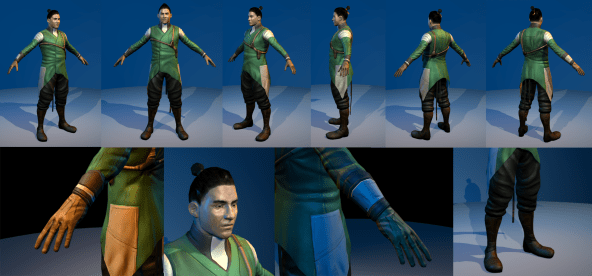 Born to a low class family in the slums of Earth, Wes was adopted into a life of crime. Working for the largest crime family on Earth, the Barbarosas, Wes earned a reputation as a grade-A enforcer and conman. After moving to Bastion, Wes made his living in the small, yet bustling towns there, working as an enforcer for small crime families. Ten years later, Wes relocated to the capital of Bastion, Aurora, and began working as a minor enforcer for one of the larger cartels. As the ACP encroached on the capital, Wes began preparations to leave the planet, smelling trouble long before it started.

While the placement of almost every other companion within the demo is planned to be randomized, Wes is currently slated to be the singular party member that the player is 100% sure to interact with over the course of their travels. This makes Wes one of the few companions within INT's demo that every player will have some form of interaction with.
Whether the player agrees or disagrees with his methods, however, is entirely up to them.