Good morning, afternoon, and evening, INT fans! This is "Weekly Update" number eleven and, since I think we all know the format pretty well by now, let's get right to it.
Starting this upcoming Sunday, some folks from within the INT team shall be adding a new event to our streaming weekend schedules. Not only we will be hosting the "INT Plays D&D" on Saturday evenings, but now each Sunday afternoon we shall be streaming some of our favorite games as well as those games that helped to inspire INT. While the day of the week for this stream will maintain constant, however, the time may change depending upon the schedules of the team members streaming that week. Because of this, make sure to check our Facebook and Twitter feeds regularly in order to receive updated information on exact streaming times.
The upcoming episode of the "Rogue Space Podcast" will be coming out at the end of this month and the topic for the podcast has now been determined. This month we shall be discussing comedy in games. There will be discussions on how/if/when humor should be injected into gaming as well a section in which we share thoughts on what our favorite comedic games/movies/books are. With such a jovial topic, it should be quite the entertaining session so we hope to see you all when the podcast comes out on the 31st of this month.
Now onto the update at large.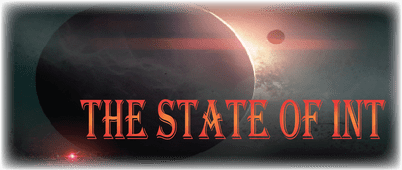 I do not know about all of you, but whenever I play through an engrossing RPG I always seem to find myself building up quite the arsenal of weapons. I am always decking out my party of characters in an attempt to create the most devastatingly powerful collection of individuals that the game's world has ever seen.
Judging by the arsenal players will have access to in INT, the min-maxing side of me shall not be disappointed.
Firearms within the INT-verse is primarily constructed by two corporations within the Jupiter 10, "ARS Weaponry" and "Fist Heavy Industries." While these two companies might seem to be competitors in arms trade, they actually seem to have struck something of an accord. "Fist Heavy Industries" is, as their name might suggest, is the galaxy's foremost provider of heavy weaponry. Want an orbital cannon from which to rain havoc down upon your foes from space or a laser Gatling gun to clear the streets in a show of force? Fist can help you with that.
While "Fist Heavy Industries" is busy developing new and improved methods of leveling houses and clearing the battlefield in large strokes, "ARS Weaponry" has chosen to deal in smaller firearms for the "defense of their livestock and other civilian needs." While their clever phrasing may make them sound like a company who is looking out for the good of the common citizen, this could not be further from the truth as "ARS Weaponry" has become the largest firearm manufacturer the galaxy has ever known. They develop far more than civilian firearms.
The arsenal of the INT-verse is as vast as it is deadly, the player being provided with the means to customize their character with whichever form of firepower their heart desires. They could even go old-school and run into a hail of laser-fire and grenades carrying nothing but a combat knife. Whether that is to be recommended is another matter, but you could totally give it a shot!
While certain situations might call for certain kinds of firepower over another, we here at Starboard Games LLC want to make sure that players are allowed the opportunity to equip their character in a multitude of ways. Remember that not all problems can be solved with the power of bullets, however, as sometimes you must be a little wiser or charismatic in order to get things to go the way you desire.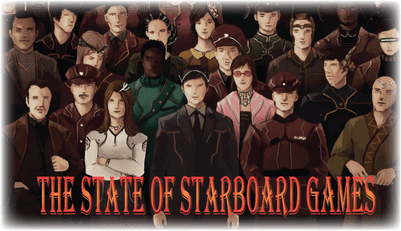 That word has taken over the majority of the team's conversations over the past couple of weeks and it is not difficult to understand why. This convention will be the first time the public will be able to see INT outside of our two teaser trailers and there is a lot of nervousness surrounding that. Everyone within the team wants to make sure that we bring player's the best experience possible and, despite knowing that we are fully capable of this, the nerves are still quite difficult to shake. Rest assured, however, the convention build we are sprinting to complete for RavenCon 2016 will have every ounce of effort we can muster poured into it.
In a few weeks, this small build of ours will no longer be ours alone. It will be open for all to experience.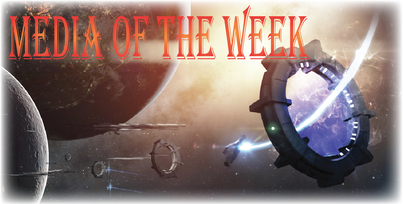 Today, we continue our adventure through the Sol System with another exciting planet; Saturn.
While Saturn might not have the same kinds of production facilities as Mercury or Jupiter, it has become the proverbial "playground of the corporations" even after initial attempts at creating Interstellar Drives within the planet's atmosphere proved successful. It was the massive increase in tourism to the planet's orbital facilities convinced the Jupiter 10 to decommission and convert the labs which had orbited the planet into high-scale penthouses, boardrooms, and hotels to accommodate those who traveled the stars to experience the beautiful sights of Saturn's rings in comfort. The planet which had once been thought to be a second Jupiter now enjoys a robust reputation as the true playboy's paradise and the seat of high society in the known universe.