---
When we first started putting together this game, we wanted to do something that put the player in a situation that was more interpretative and introspective with tense moments over something more action oriented. The URN, or Uncanny Radial Neutralizer, is part of that thinking. The core engagement isn't so much about killing illegal artificials as it is about deciding whether or not they are one.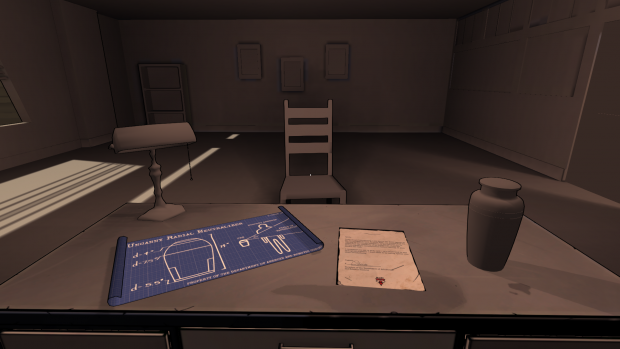 At the start of the game, you (as an agent of the Department of Artificial and Robotic Control) receive the URN as part of the first wave of agents who are testing the device out in the field. You bring the device via a suitcase to the suspect's apartment, do your investigation and then decide whether to do two options:
Don't place the URN and return back to the agency. A report is filed that notates that the suspect was deemed human.
Place the URN in an inconspicuous spot and return back to the agency. After the suspect has been vaporized, you receive back the exhausted device as well as a time-frame of when the occupant came home and was erased.
There is a third outcome that we've been experimenting with - still placing the URN, but in a location that's too obvious. Some suspects will still get themselves vaporized due to curiosity, but others may run off because of paranoia. Thus, you need to think about where you place the URN and whether or not the suspect will come into close contact with it.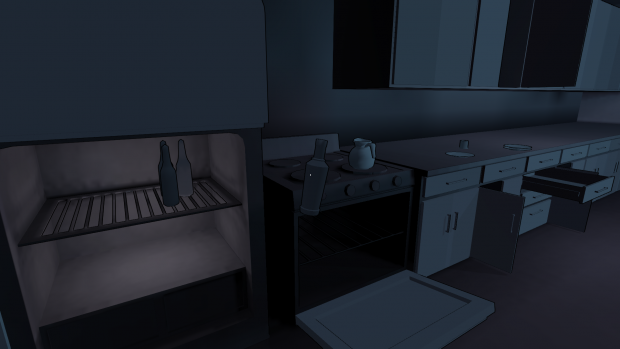 As humans and artificials share the exact same physiology and the differences are completely behavioral/psychological, the URN does not differentiate between the two. If you are completely convinced that someone is a human being, you can still vaporize them.
The consequences down the road will reflect that. The cases you are assigned are all linked in some way. Thus, vaporizing several people will cause a reactionary effect from future suspects. Sometimes it's just visually seeing how they are coping with someone's disappearance. Other times, it causes suspects to become extra paranoid and hide their valuables in better spots or have harder passwords/locks.
If you don't vaporize anyone (or let obvious artificials get away), the department starts to become suspicious of you. They begin to believe that you are actively helping the artificials, and they start doing things like demoting your office or even spying on and threatening you. Most of this is pure environmental storytelling, but I believe players will enjoy the different things that happen to them on their play-through.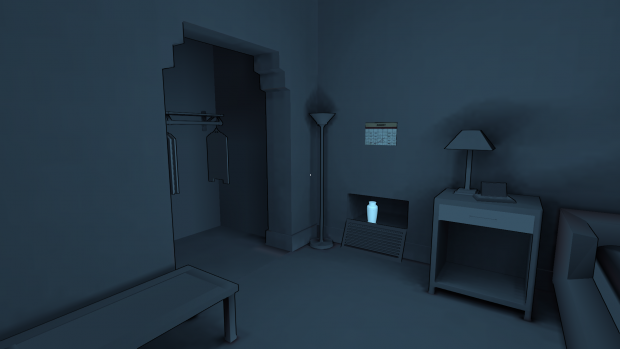 That's the update for this week. We did have a playtest yesterday at the NYU Game Center. It went over very well and we got a ton of excellent feedback. We're really excited with where we are taking this and the amount of support so far has been totally awesome.
Thank you guys.
-Dillon