The people of the forest do not eat or drink. They do not sleep, they do not dream. Their lives are spent in the shadow of an ancient tree, listening to the Final Song, tending the lands of their immortal Queen.

To this place Rosalind wanders, a spirit at her side...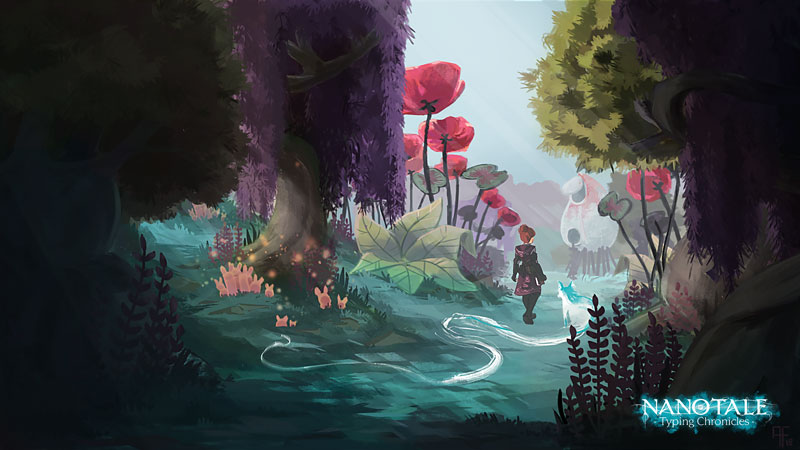 Some concept arts for the Ancestral Forest.
This is a concept for the forest that was not "colorful" enough VS the same concept with some lights and color corrections. What do you think?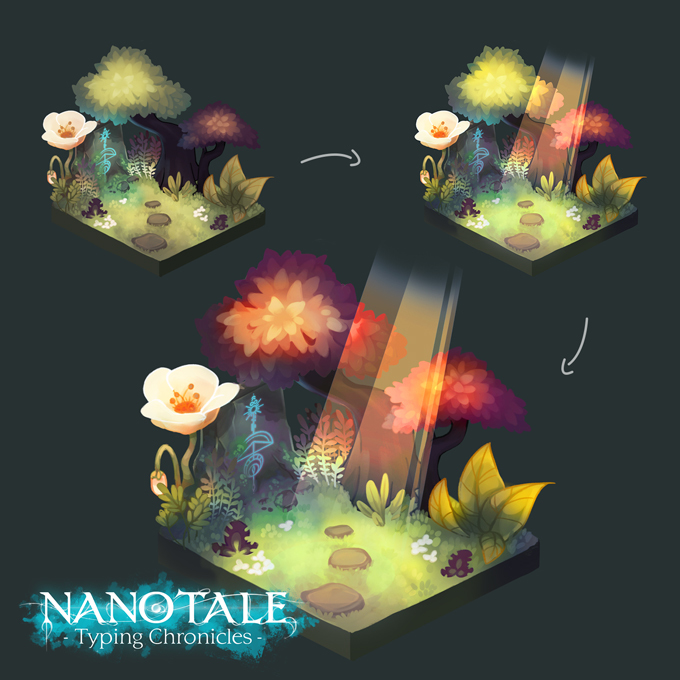 Another concept for the forest, based on the initial concept art "Deep in the Ancestral Forest" but with a different and "darker" color scheme.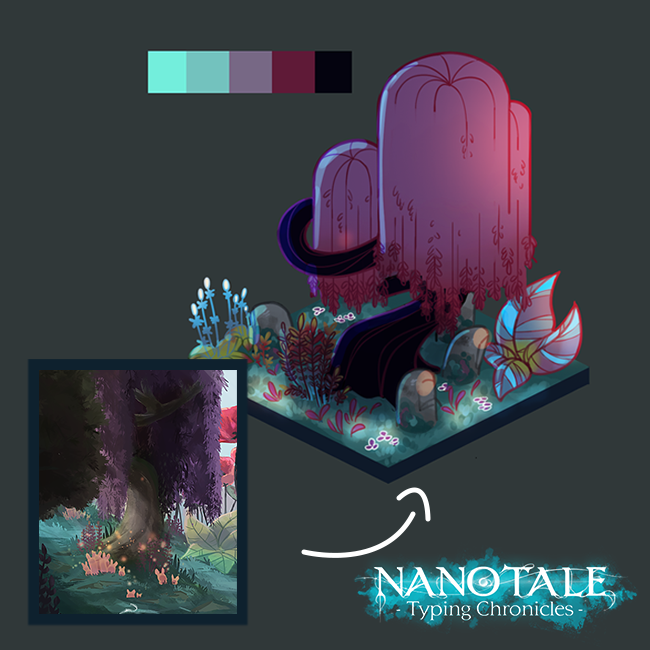 The grieving King begged the witch to let him be with his son again, to accomplish that which had never been achieved: a miracle of resurrection.

The witch asked for a single favour. Dominion over the forest for as long as she lived, reigning as its Queen.

A bargain was struck.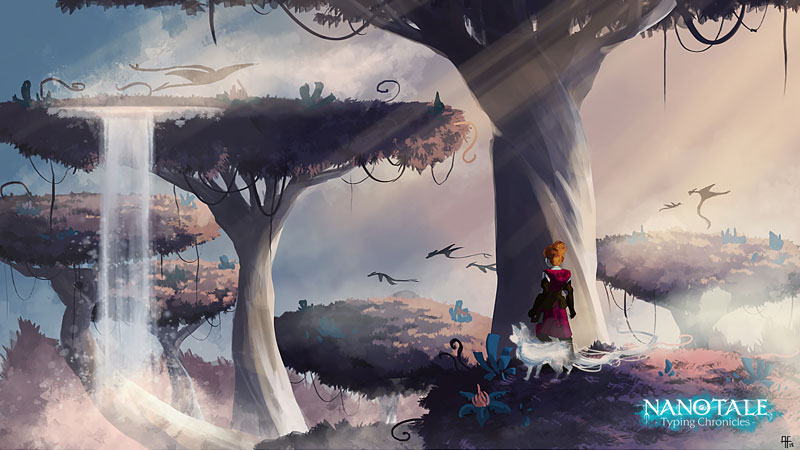 Mechanic Show Off!
Here's a prototype showing a Life spell propagating on poison (green) so it becomes water (blue).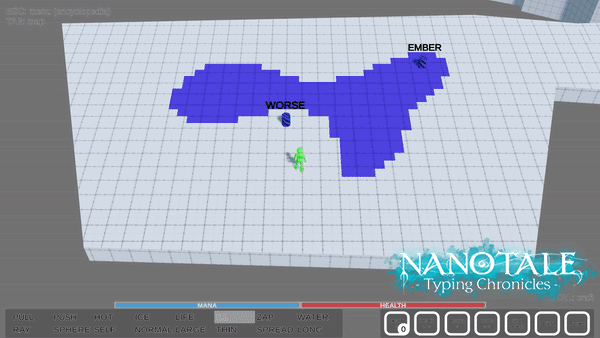 We hope you enjoy that news! More next week.

If you are too impatient you can join our Discord[discord.gg] or follow us on Twitter or Facebook[www.facebook.com].

Cheers,
-VirginRedemption