Weekly Devlog #3
A lot happened this week. Under the hood we worked on collisions and other details. We also did an entirely new tile set and added animations to the main character! So let's kick this devlog with a…

Screenshot!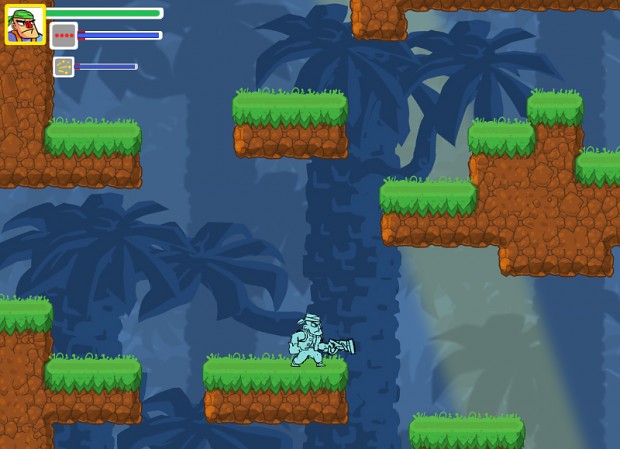 Finally a proper screenshot from the game! The character is still missing color but most of the animations are in!
The tiles are much more detailed than the previous versions. All they need now is some color work and they're done.
Greedy Guns in moving pictures
We still haven't shown a gameplay video so here's a couple of gifs while you wait. We'll be doing a video to showcase the animations soon so follow us :D!
Soon you'll be screaming at enemies and rolling to dodge their attacks!

What's next?
Here's a quick list of what we'll be doing next week:
Enemy animations

Coloring the main character
Weapon particles
Awesome secret stuff
That's all folks!
That is all for today. Is there something that you would like to see or know about the development of Greedy Guns? Tell us in the comments bellow!
And don't forget to follow us and all that!