Welcome to the latest of our weekly dev blogs! This month has been a truly exciting one, with improvements big and small finding their way into our project. Don't take my word for it, go see for yourselves, as there is a new build for alpha backers to download from the Crytivo Store!

This is our first month in review dev blog, which will instead cover development over the entirety of August. We hope this will give those of you without the time to check back every week the chance to get up to date with what's new in Farm Folks!
This blog won't cover all work done over the past month, just the major bits. Without further ado, let's jump right in!

Nick and Casey have spent a considerable amount of time over the past month testing and fixing bugs. A big thank you also goes to our community, who helped us identify and reproduce a number of nasty bugs!
We also opened up a new channel specifically for gameplay feedback, so whether you've got a bug report or just want to tell us what you like or don't like, head over to our discord and have your say!

The biggest visual upgrade to Farm Folks over the past month has undeniably been the weather! Ethan's been working hard to make Rainy, Sunny and Stormy days look and feel amazing. And they do!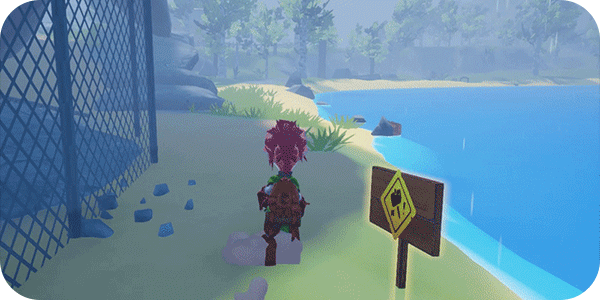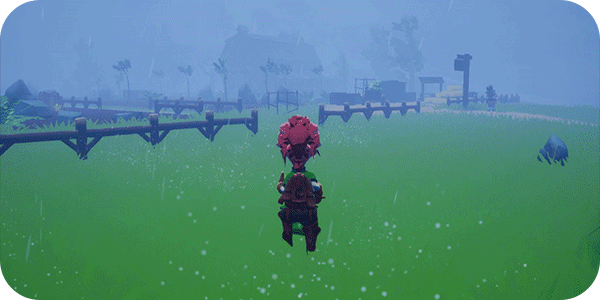 But you won't just be stunned visually, as Eliana has added sound effects for weather, too! There's a real ambience to the world under storm and rain, and we can't wait for you to experience it!

This month has also seen some upgrades to dialogue and the humble camera! First off, we've slowed down the lion's share of camera transitions during quests. We've also transitioned to a third-person camera when speaking to characters.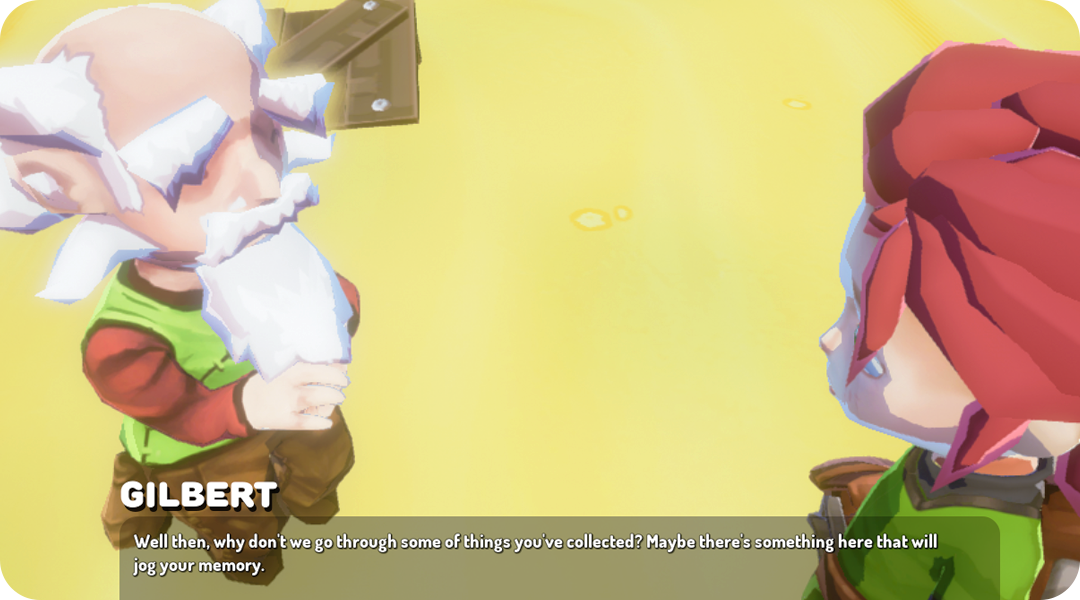 Dialogue has also been upgraded! Casey has made changes to the backend that will allow for bold and italicised text, and we've made all dialogue slightly smaller. Eliana has made some wonderful sound effects that you'll hear when characters are feeling happy, sad, shocked, and more!
Once again, our amazing community deserves a shoutout, as many of these changes are in response to your feedback. Please, keep it coming, as we want Farm Folks to be the best it possibly can be!
Farm Folks at PAX West!
For those who missed it, Crytivo took Farm Folks to PAX West! A big thanks to everyone who attended and played the game on the show floor; we hope you had fun! If you had the chance to play at PAX West and aren't already a member of our wonderful community, please swing by and say hi!
Til next week!
At the beginning of last month, we announced that we had removed the dates from our roadmap, and rethought our December release date. Rather than having to constantly pump out new features, we've now allowed ourselves time to polish and refine areas of the game that need work.
As a result of that change, in September we are planning to turn our focus toward the core game features: Farming, Animals, and Gathering. With the build now much more stable, we'll be ensuring these unfinished features get the attention they deserve.
Thank you to all who have helped us with feedback and bug reporting on our discord over the past month while we prepared for pax. It's been incredibly helpful for us to have fresh eyes look over the game, we love seeing/hearing all of the thoughts, ideas and even bug catches you players have made.
Happy Farming!