Welcome to our weekly dev blogs! This week, we focused on improvements for PAX, but also made some big upgrades… I hope you brought an umbrella!
With PAX just around the corner, we've been doing our best to make improvements to the build. One of the biggest things on our to-do list has been dialogue, and I'm happy to say we made many improvements to dialogue over the past week!
Firstly, Casey's been cooking up a new system that will allow for things like Bold and Italicised text. And as mentioned last week, Eliana has created some small sound cues to be used when characters are happy, sad, shocked, and more!
Finally, Nick has gone through and made some revisions to the Crash Course quest dialogue. We've also reduced its size, making it feel a bit less kiddy. These updates have helped the characters better communicate how they might be feeling, or speaking any given line.

Our big-ticket item for this week is… weather! Ethan's made some massive improvements to Sunny, Rainy, and Stormy days. But don't take my word for it, roll the gifs!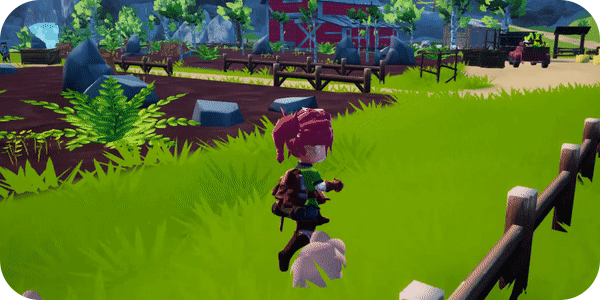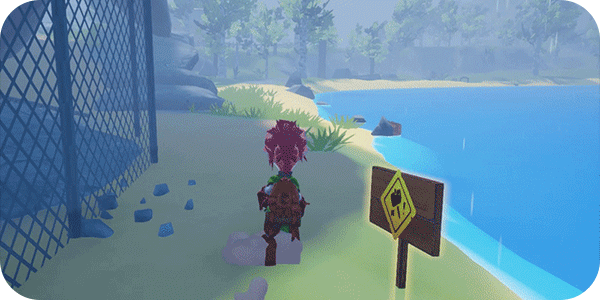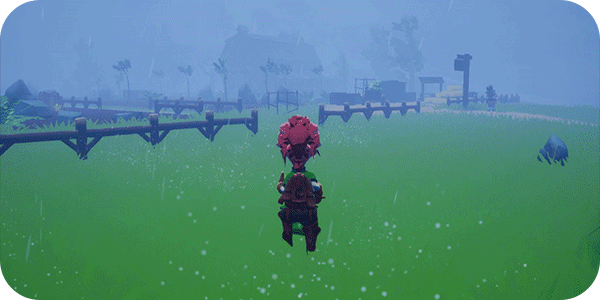 But you won't just be stunned visually, as Eliana has added sound effects for weather, too! There's a real ambience to the world under storm and rain, and we can't wait for you to experience it!

Aside from everything above, there's been a mountain of miscellaneous changes and improvements. Ethan's improved the rimlighting that made our characters look strange, and begun developing a new system for highlighting interactable objects.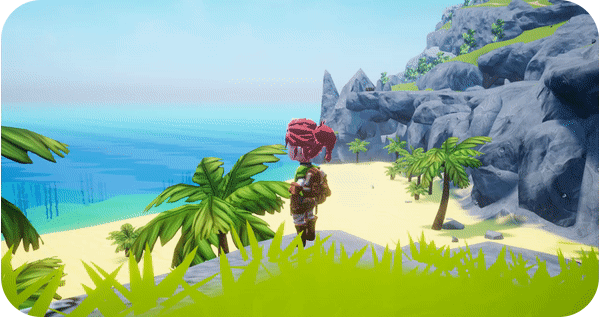 Nick's made lots of small changes to the starting area, and added some hidden treasure chests! He's also toned down farm clutter quite a bit… Full grown trees aren't meant to spring up overnight! Eliana's also expanded Sharktooth Cave, so there's more than ever to see for new players!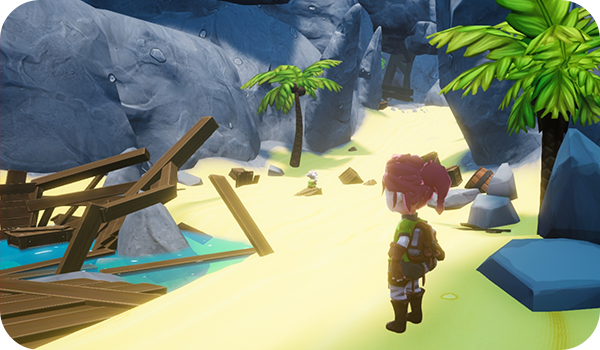 Community Feedback
Once again, we want to take the time to shout out our wonderful community, who have provided another week's worth of valuable feedback. Casey's had his hands full once again, and has fixed a bunch of bugs over the past week.
Additionally, we introduced the #player_feedback channel in discord, which is for all non-bug related feedback. There's already been some really great posts in there so far, and we want to encourage every alpha player to swing by and leave some opinions and observations.
Farm Folks… is going to PAX West!
We announced this last week, but for those who missed it, we've managed to secure a spot at PAX West, held in Seattle from August 30th to September 2nd! Farm Folks will be playable on the show floor at the Crytivo booth, and we're really excited to have our game featured at yet another big convention!
If you're going, please stop by, play the game, and say hi to the Crytivo team at the booth!
Til next week!
Next week, we'll be gauging feedback from PAX, and continuing down our long feature list. Thanks for reading, and we hope to see you here next week!
For those who want to join the bug hunt, we encourage you to fill out our Google Form to report any issues you find. If you want to leave feedback about the alpha build or ask the developers a question, join our discord to become a part of our amazing community!