Welcome to the next installment in our new weekly dev blog series! This week we've got some more details on Animals, the usual weekly work overview, and even a special announcement.

Our amazing artist Ethan has begun work on happy, sad and eating animations for our Cows and Chickens. Check them out below!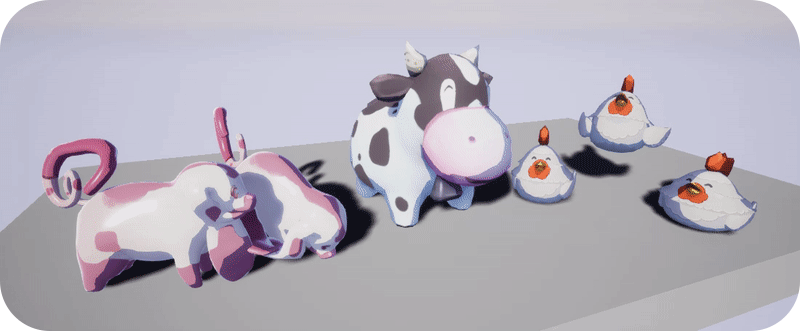 These animations will play to let you know just how your animals are feeling. In Farm Folks, just how well you're caring for your animals is measured through their Condition, which is broken down into three subcategories: Safety, Sustenance, and Cleanliness
Keeping your animals well-fed, and ensuring they have a safe, clean enclosure is a surefire way to guarantee your animals are happy. Fail to do any of these, and you'll risk your animals becoming sick! We'll talk more about this in a future dev blog, so keep an ear out!
As we mentioned last dev blog, Casey has been working behind the scenes on some major changes to the animal system, and that we were doing away with gates. Why? Rather than needing gates to shuffle animals around, we're going to make it so you can simply throw animals from pen to pen!
Animals will be able to be lifted right over your head, and tossed around! We think this is a much more fun (and visually amusing) way to organise your farm. This feature is still a ways off yet, but it's one that we just can't wait to get into your hands!

Over the past week, Nick has been testing and making small changes to the game experience. Having you all test and give feedback has been utterly invaluable, and has enabled him to make many minor improvements to the game.
The biggest of these have been to cameras, namely, camera transitions and angles. Cameras have been slowed down during dialogue events, making transitions much smoother. We've also adjusted the camera angle when chatting to NPC's to a third person view. Look out for the full list of changes in the next patch notes: it's gonna be a doozy!
One last thing: Nick and Eliana are working on creating and implementing some basic sound effects for dialogue. This should help to add an extra dimension to the dialogue, and help those characters feel just a little bit more emotive when communicating!
Eliana's been whittling away at Port Meridia over the past week. The town's really taking shape, and now has a main street, docks area, and aqueduct. Oh, and don't forget the main feature building, the Town Hall!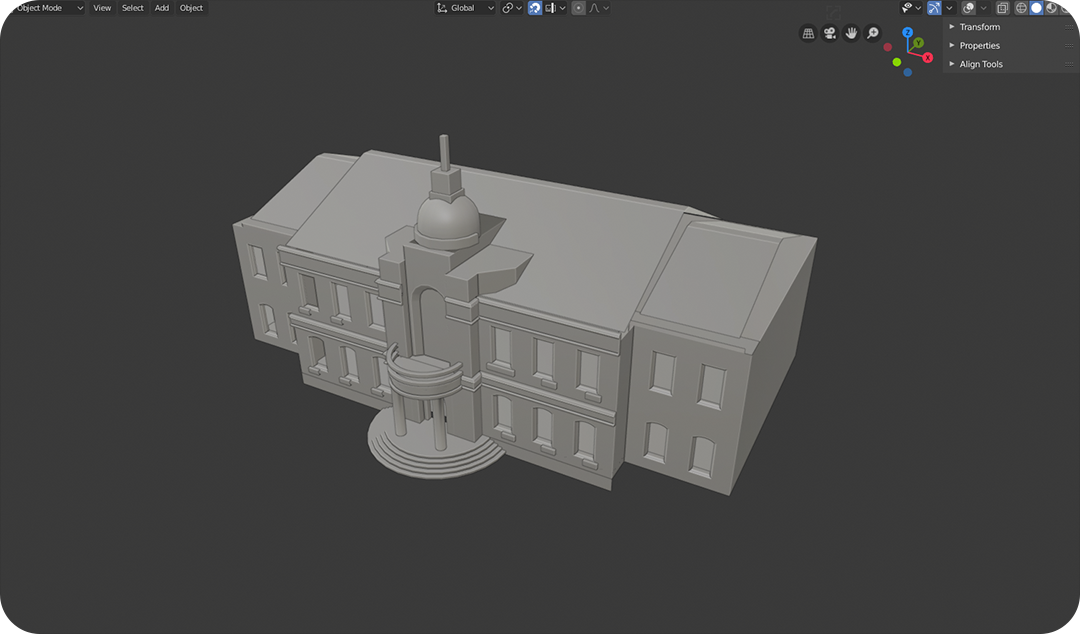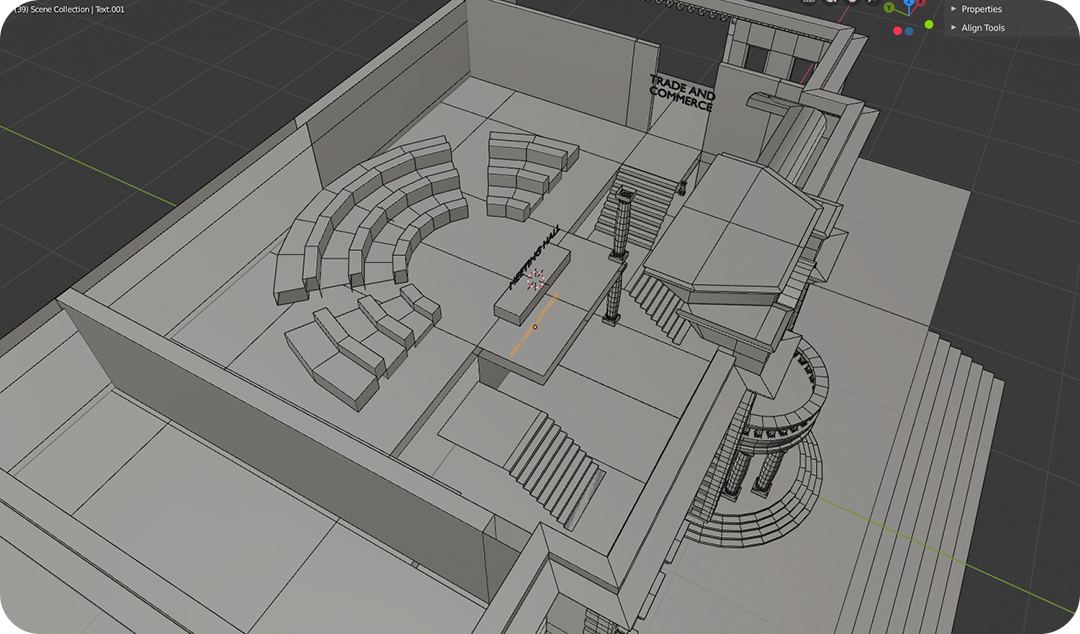 It's not often the citizens need to gather here, but when they do, it usually means something BIG is going down. But in quieter times, it's home to Mayor Snodgrass, the town mayor. You did promise you'd visit him, didn't you?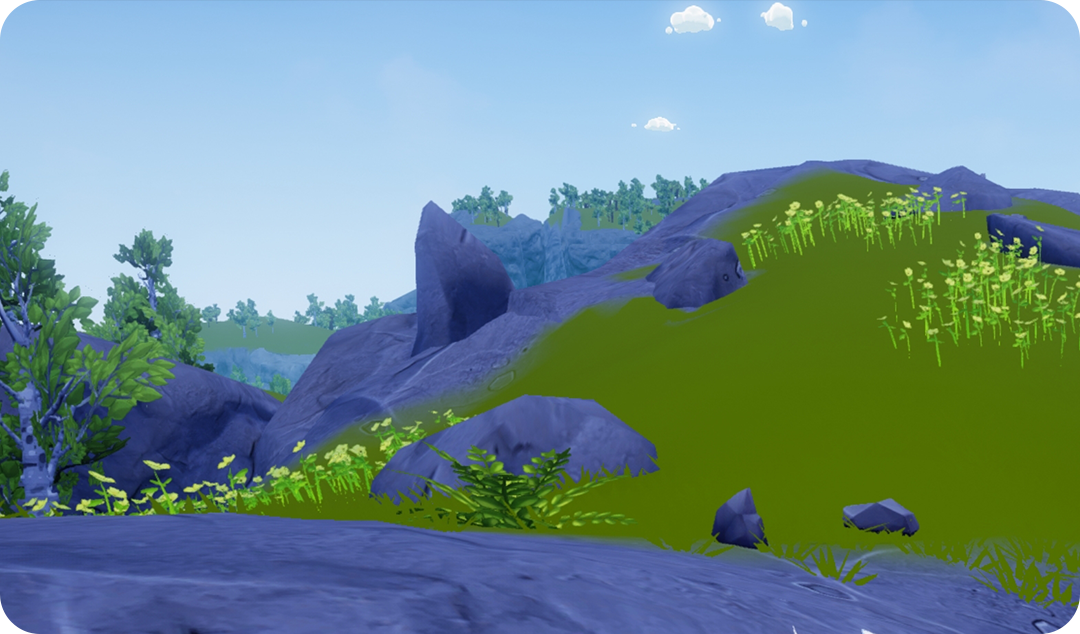 Nick's also made some changes to the game world, adding a new secret cave area, and reworking that hill Gilbert likes so much. He's also been through and fixed many sections of the map where players could trap themselves, get out of bounds, and fall through the map.
Changing the Weather
We're currently laying the groundwork for a robust weather system that will enable Ethan to customize and easily implement new weather effects. Not only will rain will be improved, you can expect other weather such as wind, snow and storms to come your way.
Weather isn't just for show, it will have real gameplay implications that affect your farm. Sure, everyone knows that a rainy day means watered crops, but there's some not-so-obvious effects that we can't wait for you to discover!
Farm Folks… is going to PAX West!
Thanks to Crytivo, we've managed to secure a spot at PAX West, held in Seattle from August 30th to September 2nd! Farm Folks will be playable on the show floor at the Crytivo booth, and we're really excited to have our game featured at yet another big convention!
If you're going, please stop by, play the game, and say hi to the Crytivo team at the booth!
Til next week!
This has been a big week for us, as we move forward from our big build release and into the next major features coming to the game. Once again, a big thank you to everyone reporting bugs, crashes and giving opinions about gameplay-- we can't stress how valuable it is!
For those who want to join the bug hunt, we encourage you to fill out our Google Form to report any issues you find.