Community Vote!
Click here to take survey
We have a few names that we are considering but think it might be more helpful to get a more public opinion and ask you all in a small poll. The link below contains the poll. Here is some info on the town itself to help aid your choice;
The town resides in the east of the world and its residents are considered to be of the peaceful nature

it's unique blue slate that covers the rooftops comes from high up on the valley plateau and can not be found anywhere else in the world

The town itself was built into the landscape so still maintains its own natural beauty.


Its rocky location allows the towns folk in the upper district to see far into the valley below
--
Week 5 Update
This weeks update we have more show than last week. The town has begun to be blocked in properly and we also have the towns market district in blockout phase. We are also doing something a little different by asking for some help to name our town.
Adam has begun building our markets which all have dynamic cloth and move subtley in the wind. Below is a screenshot of the untextured blockout so far.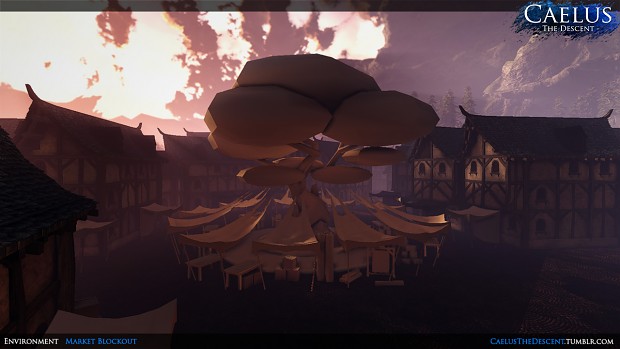 Dave has begun blocking in the town in a more close to completion layout, most of the buildings still require plenty of work and love but optimization has been my main worry this week.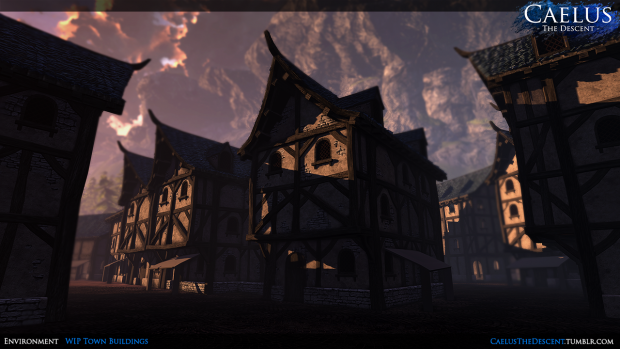 Kaz has been busy filling our streets with small clutter to help give some life to our world. They are still in the blockout phase but they are already helping give our town more atmosphere.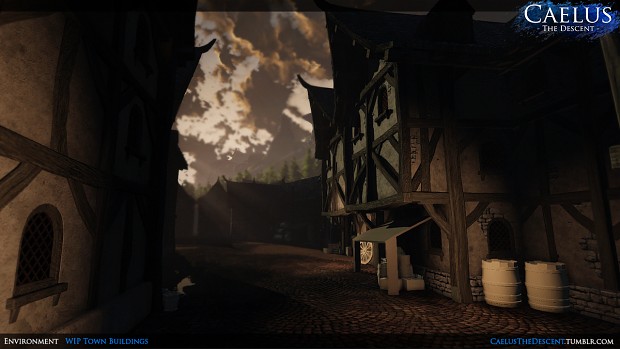 Jas has been busy working on our characters, she is currently working on our high poly father figure and will hopefully have something to show next week!
until next week!