No Build Update This Week
Our progress since the last report has not met our quality standards, so the anticipated update to our build will not be released this week. We are now targeting Wednesday next week to finish working on the build, and then releasing it Wednesday or later...if all goes well.
We would like to give you a glimpse of what is coming.
New Boss
You will be able to play a new boss, the Giant Queen. Stay out of her way or you will be crushed.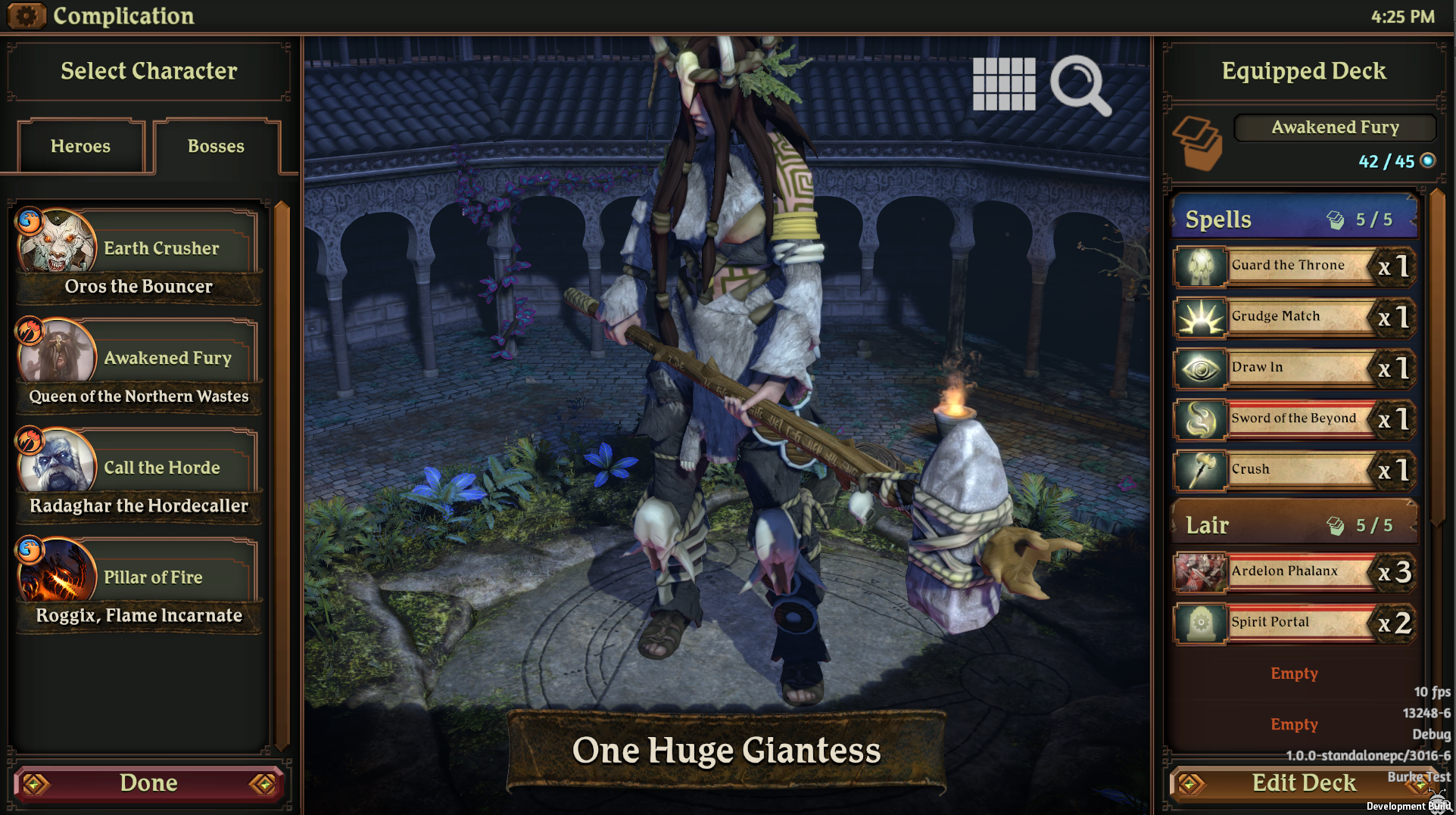 Defense Deck Building
You will be able to make changes to your defense decks in much the same way that you can make changes to your offensive decks. We will describe more about defense deck building in the near future.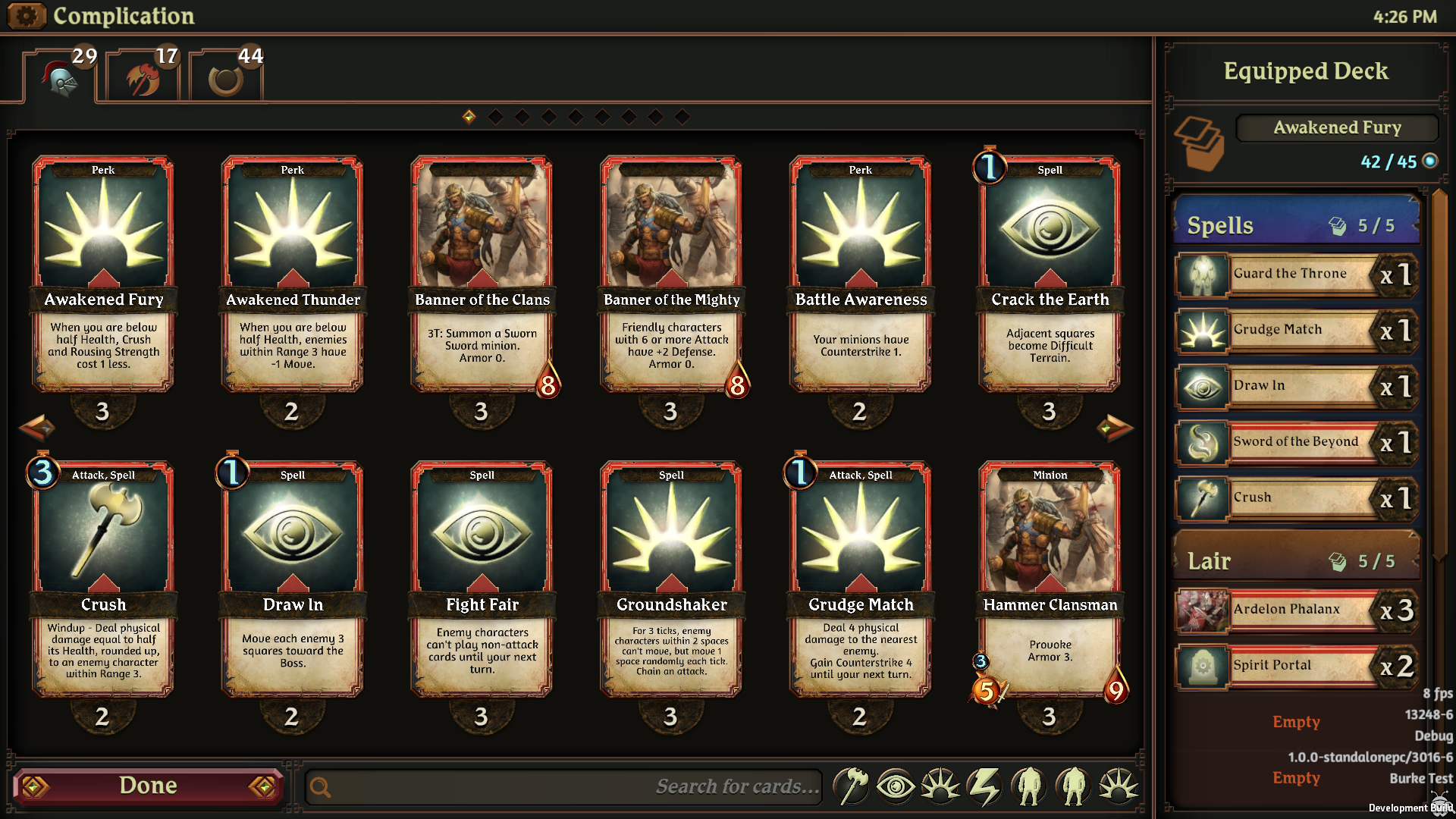 Defense Gameplay
When you add your defense decks to your labyrinth, they are automatically added to the matchmaking queue. You will be randomly assigned to raid some one else's labyrinth when you start a raid. We will improve upon this simple scheme in the future.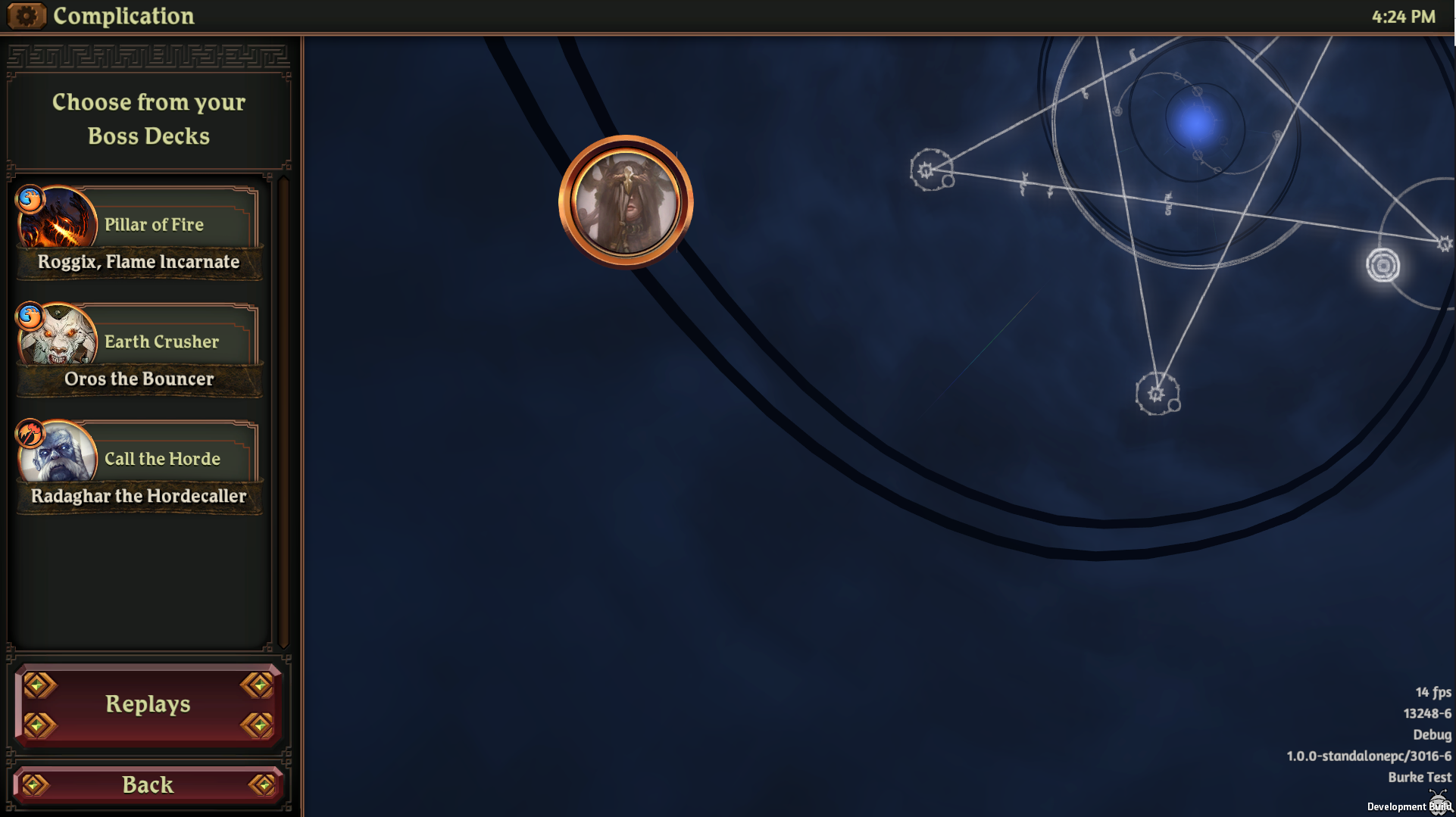 Watch Replays
Since you are not online playing head-to-head against your opponent, you need a way to see what happened to you after you are raided. So, we are introducing a replay system. You can see how your defense deck performed and you can modify it if you like. No one has yet challenged freerangegames as of writing this report, so no replays show up yet in the image below. We are still working out some kinks in this system.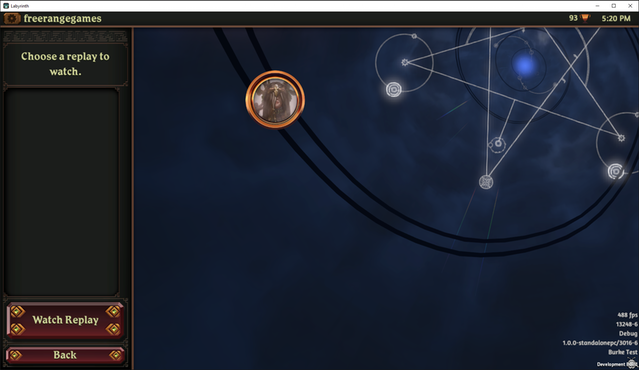 Practice Mode
There is also a practice mode where you can play against your own defense deck to see how well your defense holds up. Notice the light blue button lit up to the right of the Start Raid button. Practice games do not appear in Replays.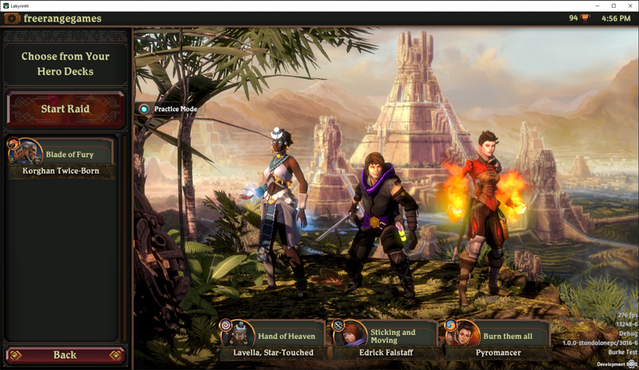 Upcoming Twitch Event
After the build update is released and all is stable, we will hold another Twitch event. If you are a streamer please sign up to get more details.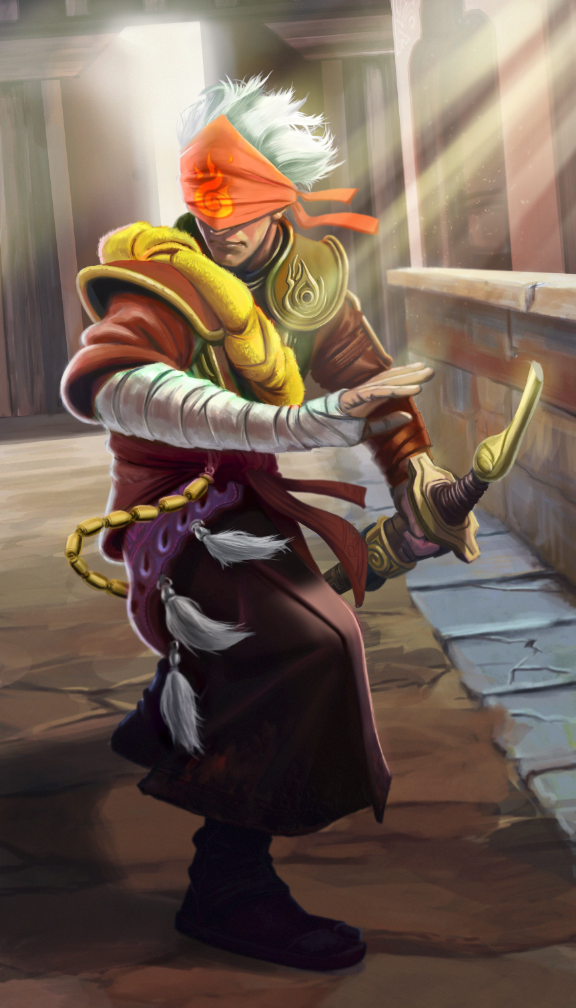 Blind Swordsman