Continuing from the previous week, I reworked the lighting on the throne room. Changed the particles for the fire to something more "fiery" and tweak a bit the textures of some of the models.
Here's a pic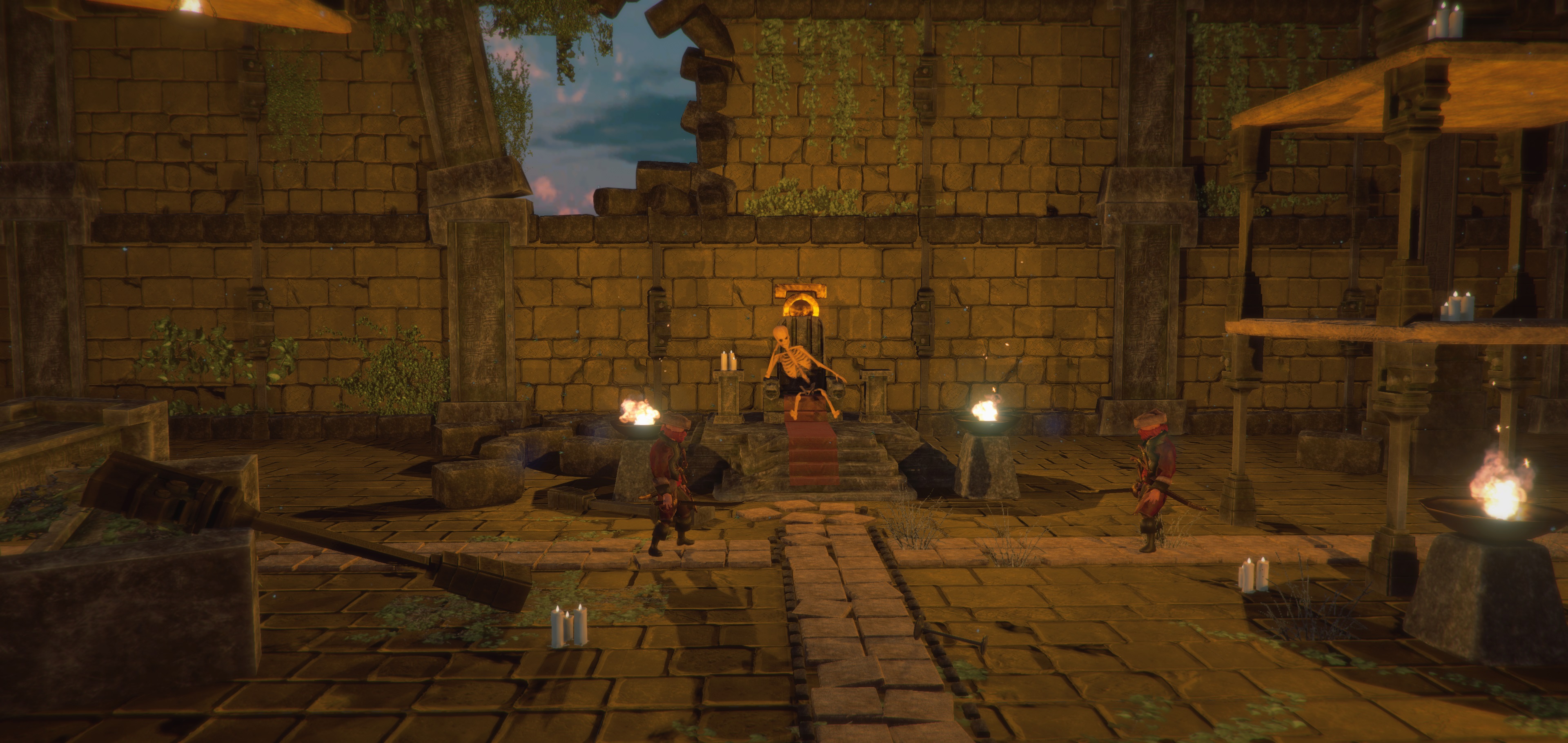 here's a pic from last week to compare
As you can see the reflections are way more easier on the eye and the scene reads a bit better.
Also this week, started scripting the controller and have most of it down. Attacks now trigger react animations, based on the type of attack and the frequency of being attacked. Here's a gif
The light attacks can be a combo together, so to avoid their eventual spamming, the defending player is moved out of the way if he is attacked constantly. Now of course, if he walks backwards off a cliff, that's another story…
Heavy attacks, are charged attacks, so not only they take time to do, their use should be strategic
If you are being attacked from behind, then that also triggers a different animation
Finally, when you jump upon an enemy, you are being pushed back up (SM style) and the defender is left on a stun state, it's length and animation depends on the weight of your character and the height you dropped from.
Here's a gif with it
Air velocities need some tweaking.
As always, this is a WIP and nothing is final, so until next week
Cheers
Come say hi to these places too