For this weekly post, I will ask firstly that you follow our twitter page ( Twitter.com ) because we will start being daily active there and it's a more casual thing than indieDB because we will only have 1 post per week in indieDB.
---
We currently have changed our mind completly about the complexity of our game and we reduced it in many parts and I will nominate them:
We changed the number of levels. ( 3 -> 2)
We changed the number of graphical transitions for this first phase of the game. ( 3 -> 2)
We removed the parkour part of the game.
We removed the flying projectiles.
We removed "wall dependent mechanics". (Wall Hang, Wall Jump, Wall Slide)
We removed the rope swing.
With all this said we have some good ideas for the game and things we can implement.
---
We named our indie studio WiP Gamelab.
So, let's talk a bit about our game itself, and how we want to do it now, and what we have now.


We made the action keys like this: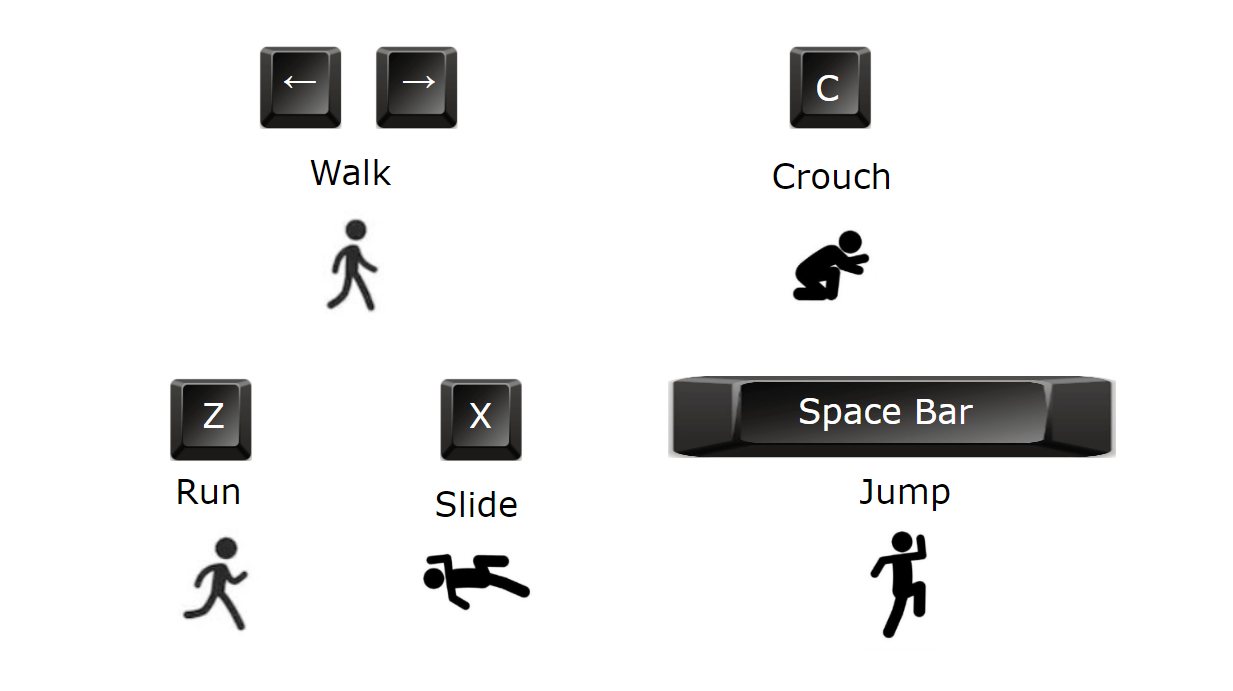 We already have some more bulshots to tease you: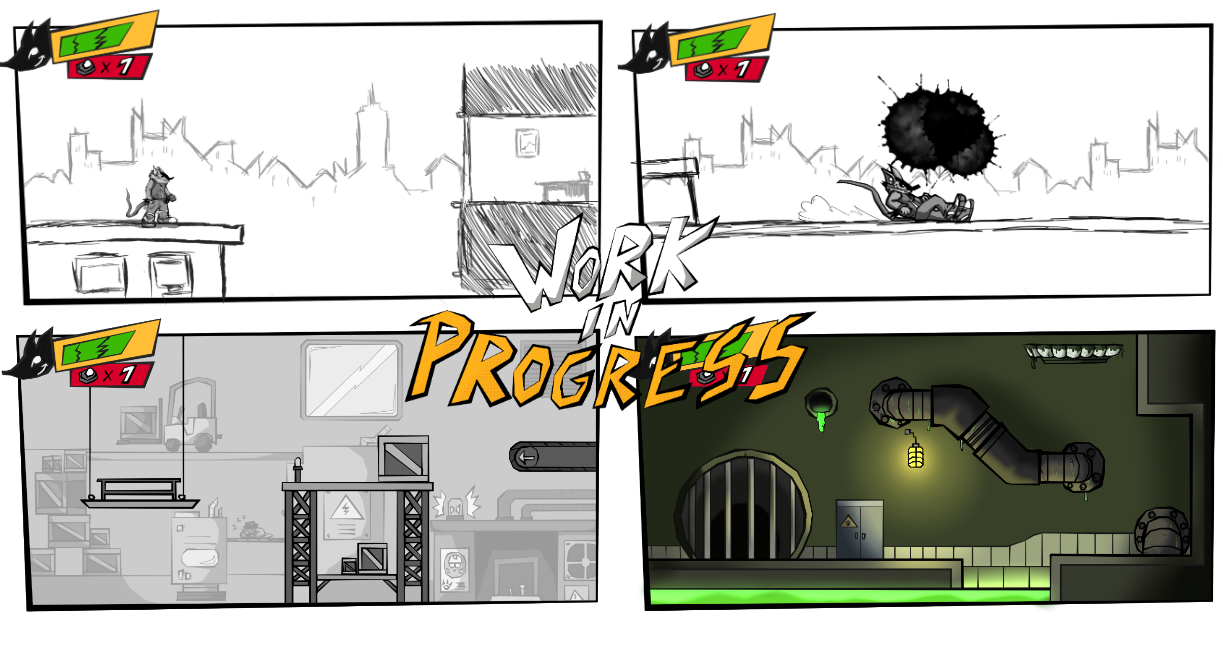 And with this said, we completed our retention and core loop too.
For the planning that we had, we were told that it was super unrealistic and so we made a new one that we will not publish here because of our privacy. But this new one is much more realistic and much more complete.
In the programming part of the project we got much things done:
Improved walking.
Improved jumping
Improved crouching
Now the player will crouch automatically if walking toward something lower than his height.
Implemented slide funtion (still buggy).
Implemented the animations fo each of the character's actions.
For this week, this is it. Next week we want to have the first asset's and animations done, so we can start processing the game with our original assets.
Thanks for keeping up,
João Cardeira, WiP Project Manager.