Greetings fellow agents. In this meeting, we will address some of the events and plans that have shaped, or will shape the WEC and its operations in the near future.
Recruitment
Here, at WEC, we recognise the significant importance of agents in corporate espionage and invisible war scenarios. Therefore, we are quite happy to announce our new hiring plans, that will allow us to finally eradicate evil corporate directors bent on world domination. More specifically, we are currently recruiting tuxedo-wearing aquatic, flightless birds that live almost exclusively in the southern hemisphere, especially in Antarctica. If you happen to meet the specifications, please direct yourself to the nearest WEC recruitment center.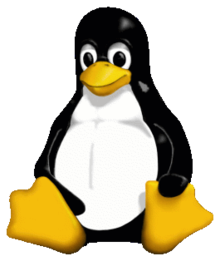 Anti-ASB War Progress
Up until now, ASB has managed to avoid the attention of the general public and has been operating in the shadows without hindrance. In order to expose them to the public, we have been trying to get to work with various people who are known to be able to get the word out. In our recent efforts, we worked with an amazing secret corporation called:

With one of their recent articles, they have assisted us in the fight against ASB by increasing the public awareness about it. The fight however is far from over, so if you wish to provide assistance with revealing the true ASB to the public, or wish to make a suggestion to our engineers that have infiltrated the base and can modify it at will, please don't hesitate to contact us.
The Future of WEC
All we can say at the moment is that WEC will not tolerate ASB's actions, and will take a Stand against them in the near future.
This meeting shall be concluded with more footage of the ASB base.
---
PS: Last week's lucky WEC Lottery numbers were 15,16,17 and 18. In case of suspicion of fraud, please consult your nearest WEC security station.
-The WEC Director and associates.