Thanks for all the support on thunderclap in the spirit of raising awareness for our quest! Thunderclap.it
Fingers crossed that we'll be able to start our crowd funding campaign soon we won't be using Kickstarter or Indiegogo but we'll be doing it from our own site, it'll benefit us in the long run for site traffic and we can keep you well up to date all in one place about what's going on. The main bulk of the information was done a long time ago and we've just been porting it to the website. Now I know we mentioned it before so proof of its existence we'll show you a piece of it.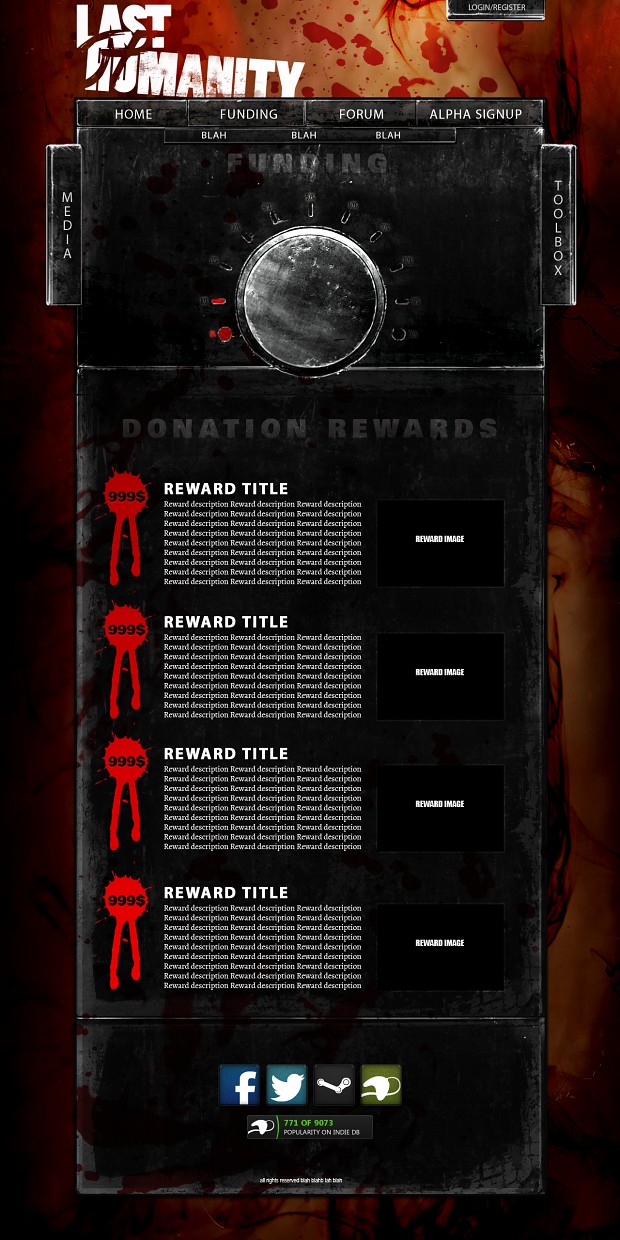 Some of you may be asking why the lack of progress. Suffice to say we were busy fending for ourselves working regular jobs fending for families etc. Sweet even got married congratulations! We're a relatively small team but not dissimilar from other indie titles of the same genre. So we can only get so much done at once. Talking of this I'll go a little into our development approach so far. Some of you may of noticed some screen shots all from one location. This is a example scene like if we were to take a vertical slice of a piece of the game. We want the quality of this room to prelate to the rest of the interior design of the game. We don't want to go out there with just filing cabinets and wardrobes. If we were however rushing out there to get screen shots to you we'd be doing vista's which don't require quite as much effort and provide a rather uncertain showing of detail. It'll win people over at first glance but it'd be like looking at backdrop that is polished for the camera.
This is a fresh new year. We've got a lot of time to go initially we hoped if we funded back in June that'd we'd have something playable around now. Hopefully we can sort that out soon and get something out there that you guys can play. Its up to all us to make Last of humanity happen and when I say all of us we mean it. We're looking at crowd sourcing development in a number of ways and we'll be talking about that topic in the near future. So if your a modeller , a musician,texture artist or voice actor or just want to contribute we're thinking about you.
As per usual you can keep up to date by following us on twitter.
Twitter.com
Or by joining us over at one of our two Facebook links.
Facebook.com or Facebook.com for indonesia.
We're also on green light as an early development project. Steamcommunity.com